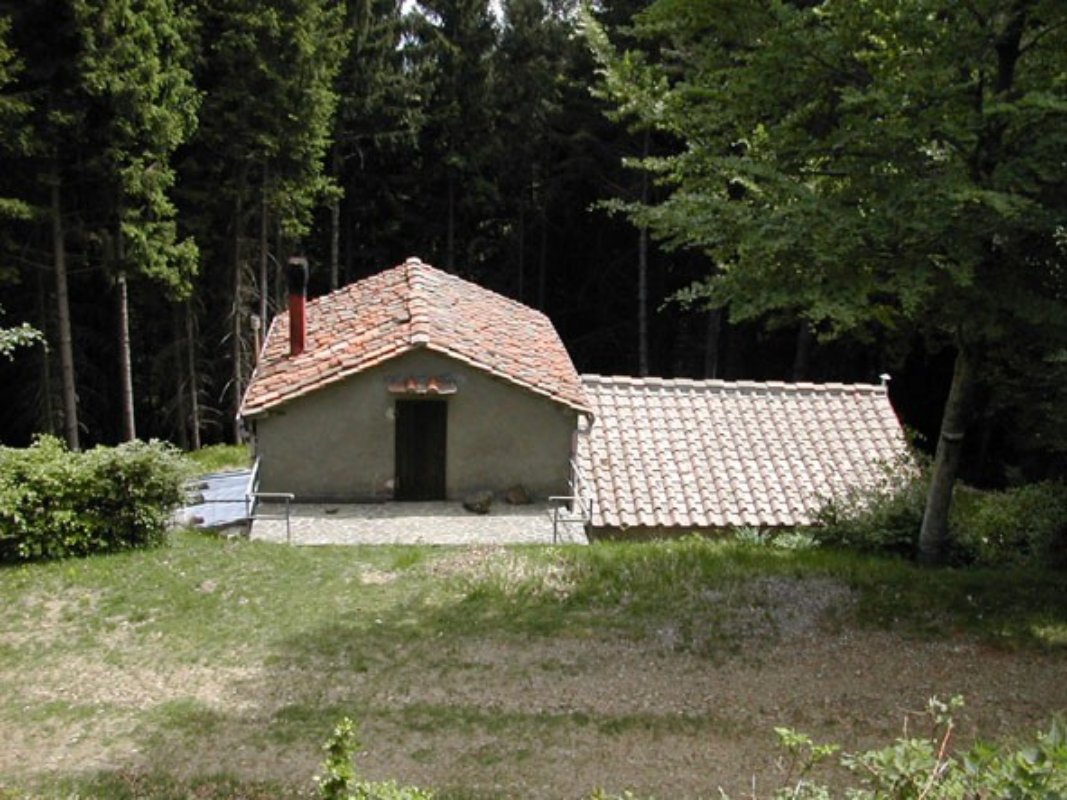 ???.icon?????????
Natural Protected Area of Local Interest (ANPIL) at Alta Carigiola and Monte delle Scalette
An area dominated by deep valleys, steep slopes and rocky outcrops
Surface area:
990 hectares
Managed by the municipalities of Cantagallo and Vernio and the Mountain Community of the Val di Bisenzio

This protected area is one of deep valleys, steep slopes and rocky outcrops at the head of the valley. This geology along with the presence of so much water means that the area is full of streams, small torrents, waterfalls and crystal clear pools of water. Thanks to the rugged nature of the landscape, human habitation has always been quite sparse and people tended to stay near villages and agricultural areas such as
Gavigno
and
Alpe di Cavarzano
. The woods used to be cultivated, in particular for chestnuts, in fact, today many areas of
chestnut trees
can be found although widespread harvesting of their nuts is no longer carried out.
The lack of human contamination in the area means that the landscape and nature has been able to develop freely. Vast wooded areas cover most of the protected zone and the most interesting parts of the forest are to be found were human activity has been most limited. Many of the trees are quite ancient and fascinating to study. On the mountainous summit of the hills there are wide grassy pastures. Visitors can access the protected area from either Gavigno or Alpe di Cavarzano. Many
CAI footpaths
cross the protected area such as footpath number 00 ('Italia' footpath) which runs down the spine of the whole country along the Apennine ridge.
For more information:

Provincia di Prato 0574 534331
areeprotette@provincia.prato.it
Comune di Cantagallo 0574 95681
www.comune.cantagallo.po.it
Comunità Montana Val di Bisenzio 0574 931211
www.cmvaldibisenzio.it
Comune di Vernio 0574 931011
www.comune.vernio.po.it
Cantagallo
Famous for the St. Biagio church and its nature reserve
The council of Cantagallo is in the province of Prato, at a height of 423m above sea level and has a population of about 3,000 inhabitants. In the town you can admire the church of St. Biagio, from the XIII century, and the Acquerino Cantagallo Natural Reserve. The striking Cerbaia Stronghold is not far from here. ...
Morekeyboard_backspace
You might also be interested in