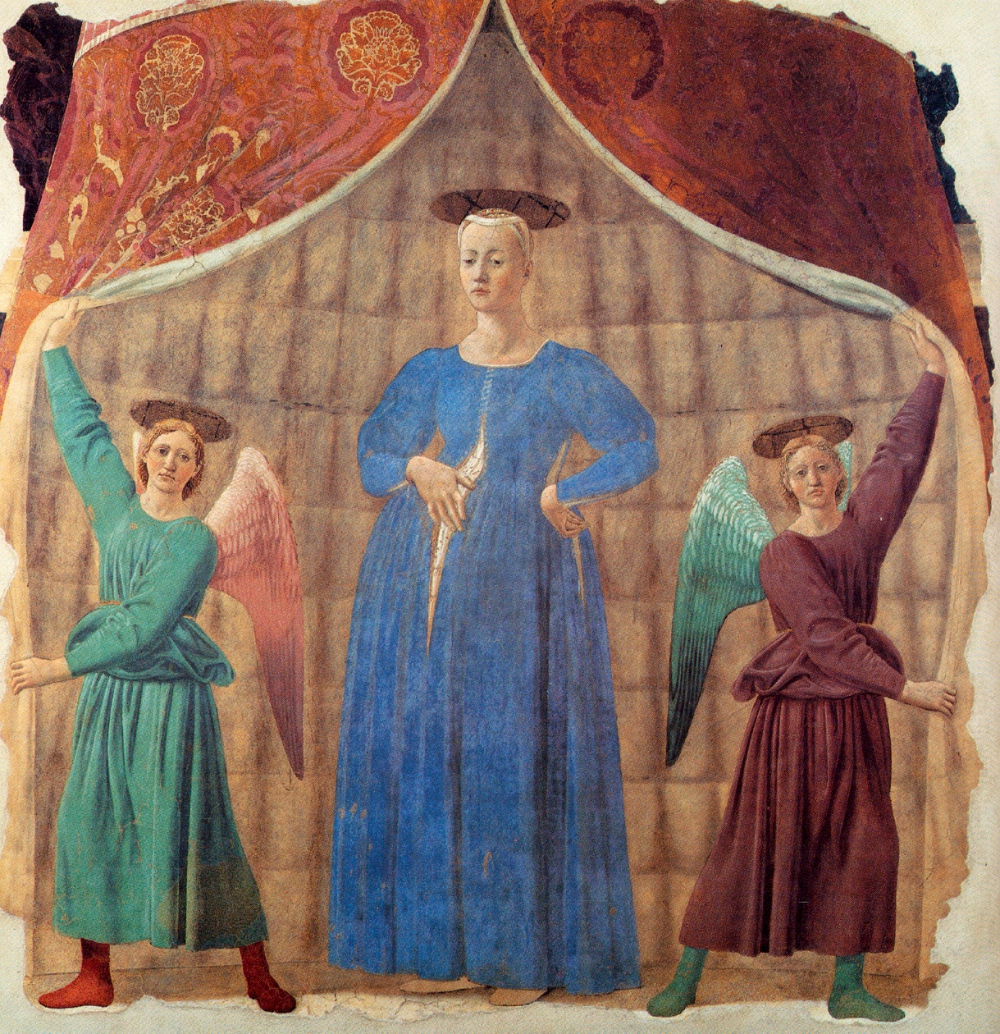 account_balanceMuseums
Museum of the Madonna del Parto, Monterchi
Dedicated to the stunning fresco by Piero della Francesca
The Museum of the Madonna del Parto in Monterchi is home to the stunning fresco by Piero della Francesca, one of the most famous artists from Arezzo and one of the highest expressions of the Renaissance.
The painting, which was originally located in the chapel of Santa Maria di Momentana in Monterchi, is shrouded in mystery, both for the choice of the site in which it was frescoed, a place once dedicated to the devotion of divine figures who protected fertility, and for the person who commissioned the work (we still do not know who it was). This one-of-a-kind masterpiece may even have been Piero della Francesca's personal initiative.
The Virgin Mary is pregnant in the middle of a drape opened by two angels. She wears a simple blue dress whose openings allow us to glimpse the white gown below, a symbol of her purity. She caresses her belly with one hand, both a protective gesture and a proud display of the miracle in being. Her other hand leans on her hip. The drape surrounding the scene is decorated with pomegranate flowers, evocative of the future passion of Christ.
Info: madonnadelparto.it
Monterchi
A border fortress perched on an isolated hill in the Tuscan Valtiberina
The village of Monterchi perches proudly in the hills of the Tevere Valley, not far from the Citta di Castello and Umbria, surrounded by medieval parish churches and convents. A fundamental stop for whoever wants to retrace the life and works of the maestro Piero della Francesca, one of the Renaissance's most important artists. ...
Morekeyboard_backspace