Monuments
Monument to the Fallen in Agliana
A sculpture that commemorates the local partisans
In Agliana, in the piazza della Resistenza, you find the monument to those fallen in the Second World War. The statue is the work of the architect Sergio Cammelli and was erected in remembrance of the actions and sacrifice of the area's partisans. Agliana, due to its position, was a strategic centre for the Resistance of the Pistoiese Appenines. After all, it lies along the ancient via Cassia, the road that connected central Rome to Florence and Lucca.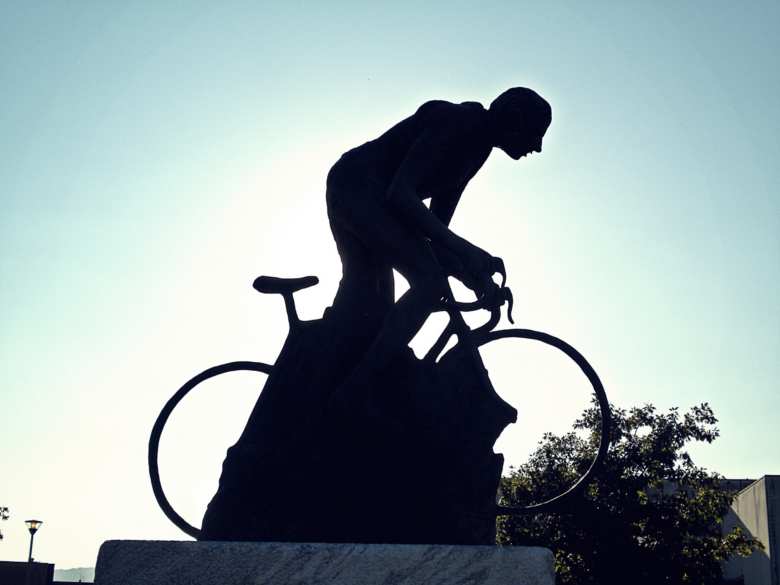 The monument was placed here on 25 April 1946, to mark the anniversary of the liberation. It represents a Pietà, a grief-torn mother and a wife who, weeping, cradles in her arms a man fatally wounded in the war. A child clings to the mother, terrified, covering its mouth with a hand as if to stifle a sob. The names of the fallen heroes are carved at the feet of the group, along with a warning to future generations.
Two other sculpted monuments stand out at Agliana. In Piazzetta delle Erbe there is a bronze figure of a peasant, a tribute to rural culture, while the sporting soul of the town is captured in the monument to Fausto Coppi, just in front of the stadium.
Agliana
Happy hamlets and natural reserves in the Pistoia plain
Agliana, with its distinctive quadrilateral shape edged by the Bure, Calice, Ombrone and Brana waterways, is brought to life by the hamlets of Spedalino, San Piero, San Niccolò and San Michele, as Agliana is none other than a name for the grouping of villages. The main attraction is the Spedalino Asnelli, once an important hospital complex and now a lively village on the plain. ...
Morekeyboard_backspace