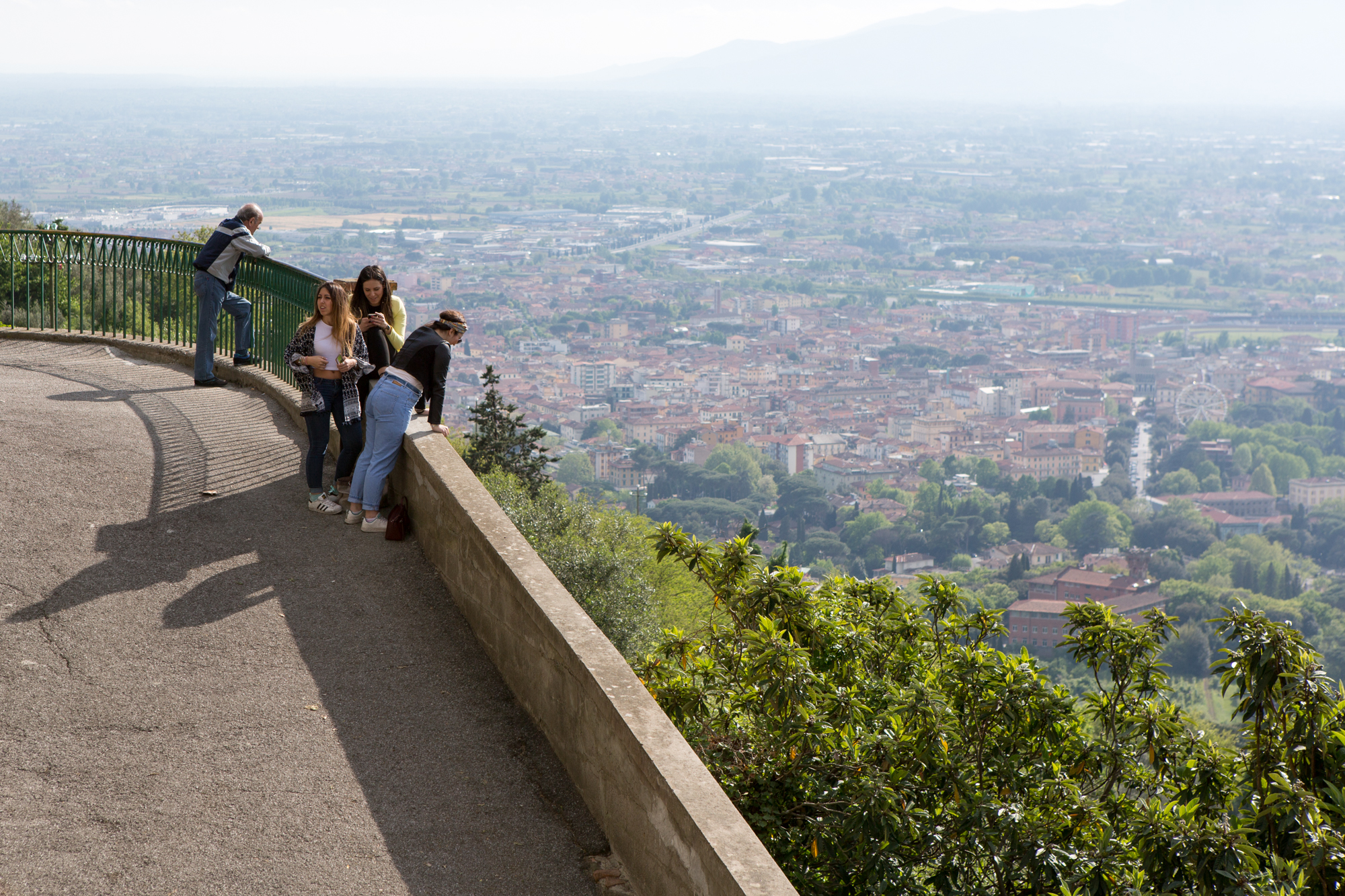 Hamlets, districts and squares
Montecatini Alto
This small village, 300 meters above sea level, has medieval origins
The small village of Montecatini Alto is located 300 meters above sea level and has medieval origins, still retaining the layout of the historic walls destroyed in 1554 by the Florentines under Cosimo I de' Medici who were attempting to conquer the area. On the upper part, you can find the Rocca and the Torre del Mastio.
In the centre of Piazzetta Giusti, you can find the medieval remains of the Palazzo del Podestà with the picturesque and colourful loggia del Parlascio, originally the seat of public assemblies and the market. Travelling up a steep road, you reach the Church of San Pietro, with evidence dating it as early as 776 AD. It was damaged during the Florentine siege, and remodelled in the eighteenth century.
On the opposite side of the town stands the Torre del Carmine or dell Orologio (XII – XIII Century) which has recently been restored. It's one of the six towers that remain of the twenty-five that existed in medieval times, before the destruction of the village by the Florentine troops of the Grand Duke Cosimo di Medici, which took place following the siege of 1554. It's a structure which carried out an exclusively military function, situated in a dominant position overlooking the plain. Documents dating back to 1552 reveal that there was a clock set into the north side of the tower, so as to be visible to the whole town, that's still in place today. Later they decided to replace the bell with one called "alla romana" that's "the ancient system of striking the houses from 6 to 6". Also worth mentioning is the Convent of the Benedictine Sisters.
Montecatini Alto has a delightful little square where many restaurants and wine bars welcome lovers of this beautiful part of Tuscany with its stones, sun, quiet hills and great food and drink.
Info: http://www.montecatini-alto.it/
Montecatini Terme
Spas and liberty architecture in the Valdinievole Tuscany
Montecatini Terme, located a few kilometers from some of the major Tuscan cities of art and the two main regional airports, owes its fame to the therapeutic properties of its waters, for the refinement of the buildings and for the architectural heritage built around the springs. ...
Morekeyboard_backspace