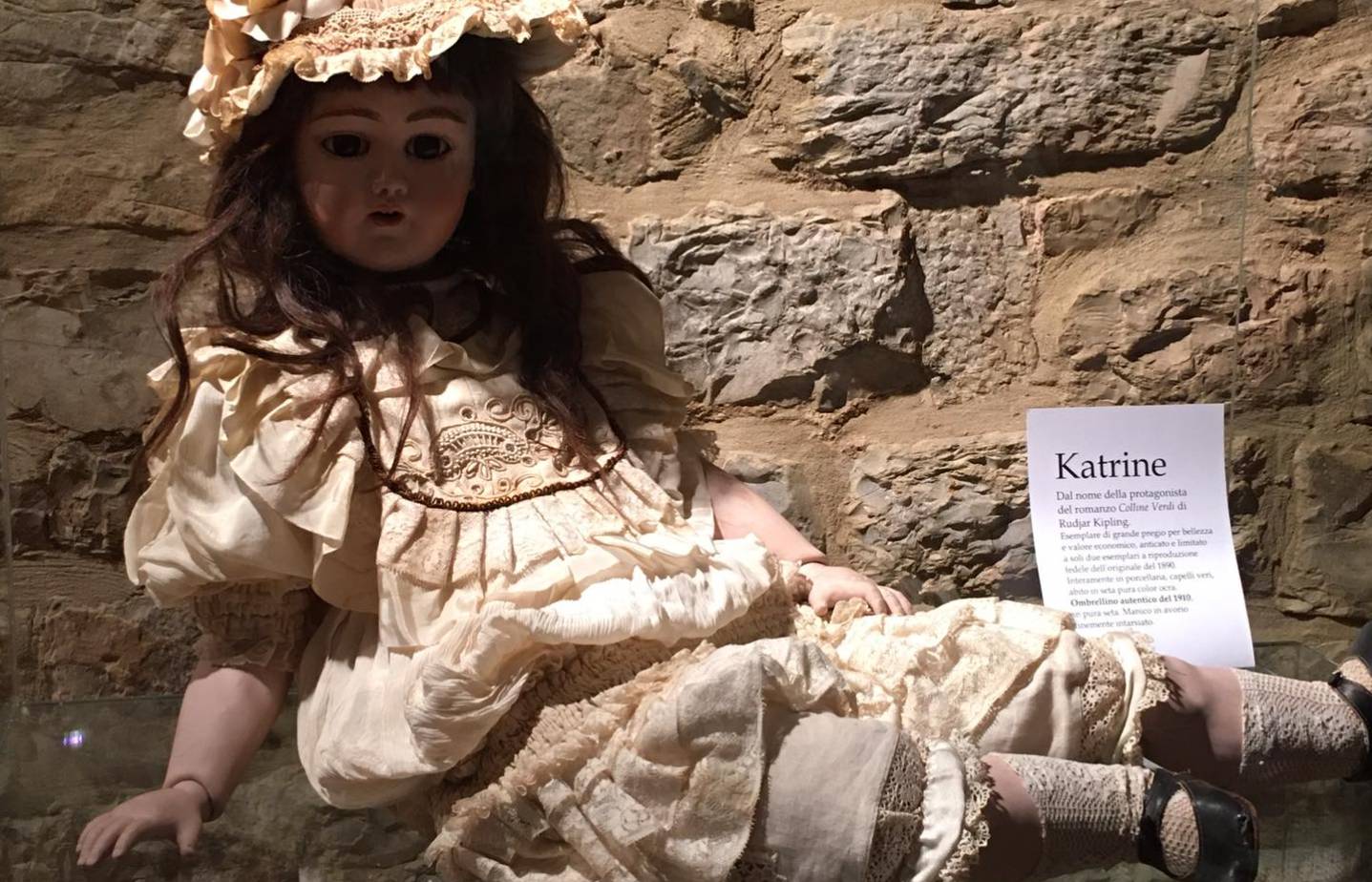 account_balanceMuseums
Doll Museum in Suvereto
A collection of designer toys and contemporary creations
In Suvereto, a village considered one of the most beautiful in Italy, there is an intriguing collection to be found down one of the alleys of the historic centre. The Doll Museum preserves a collection of dolls of all types and ages, put together by signora Micaelli's with dedication to informing about the craft.
In these rooms you can find dolls made from a variety of materials such as wood and papier-mâché, but also the most classic ones made from cloth or porcelain. The exhibition is a journey through the history of the toy, featuring unique pieces made by artisans, but also giving examples of how fashions have changed and looking at the changes in children's pastimes.
The historic Casa Lenci dolls are featured, of which the oldest example is the doll made for the character of Violetta from Verdi's 'La Traviata', dated 1921. Other antique pieces are provided by the Sardinian Dolls (bamboli sardi) and Letizia, made by Furga. The section dedicated to designer dolls and modern dolls (from the 1950s onwards) produced in rigid plastic with movable eyes is particularly noteworthy. Still today, hand-painted dolls, talking dolls and interesting publications on the pastime continue to fascinate even adults.
Info: suvereto.net
Suvereto
A medieval jewel in the Mediterannean scrubland on the Etruscan Coast
Suvereto, considered one of the most beautiful medieval villages in Italy, appears between the hills and the Etruscan Coast's glistening sea. It was awarded the Touring Club's Orange Flag. Nestled in Val di Cornia's natural environment, the village truly is a treasure chest; its walls protect the characteristic medieval streets, stone houses, historical buildings and charming churches. ...
Morekeyboard_backspace