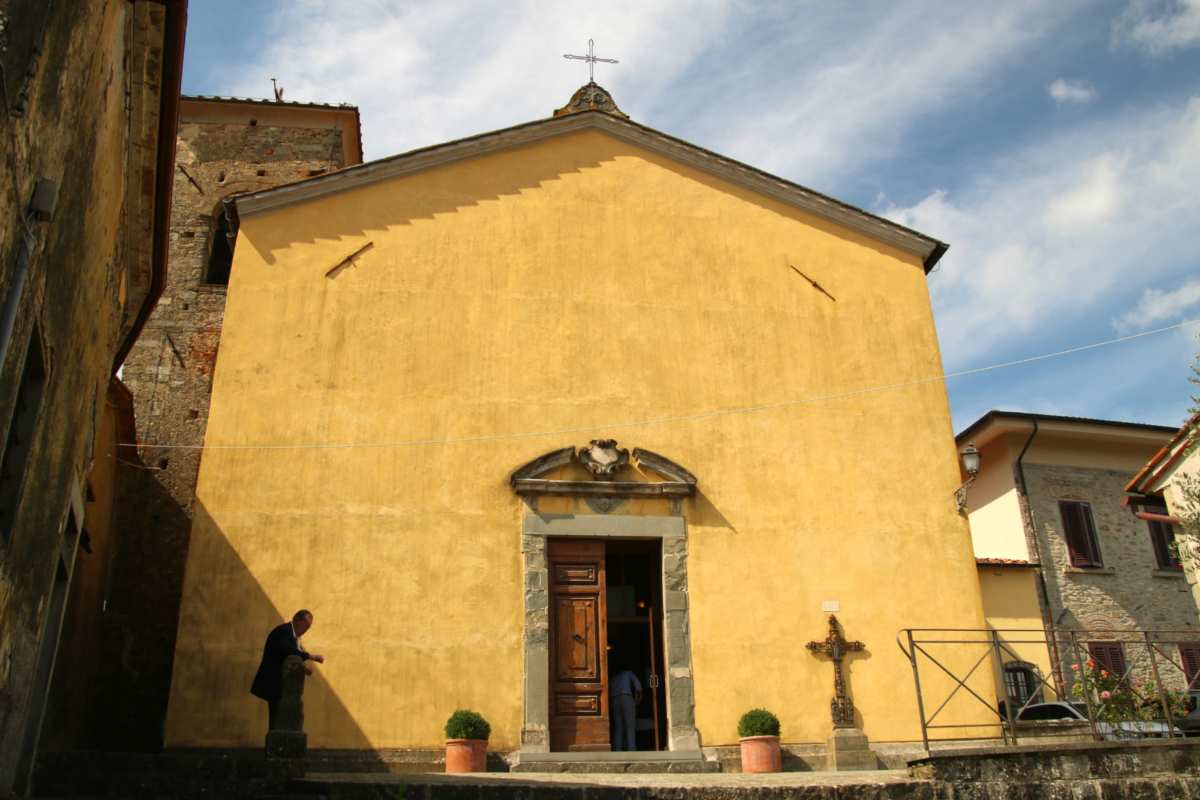 Places of worship
Parish Church of San Niccolò in Marliana
The church dates to the 1300s and was renovated in the 1900s
The Church of San Niccolò in Marliana was mentioned for the first time in 1313 and was recorded in the proceedings of pastoral visits starting in 1373. San Niccolò became a parish in the 16th century and was elevated to a parish church in 1593. It underwent a major transformation in the 17th and 19th centuries. Throughout a particular restoration, the decorations and colours from the 19th-century renovation were made anew.
Few traces of the 14th-century building, including in the exterior walls and the stone bell tower to the left of the church. The side of the tower facing the sacristy, which bear evidence of historic putlog holes, vaunts a series of three overlapping single-lancet windows that culminate with a rounded window in the belfries.
The façade has one portal topped with a "broken" tympanum containing a cartouche ornament with upside down C's. A cherub can be found at the centre of the lintel. Inside, the church is divided into three naves, with the central one covered by a ceiling decorated with false domes. The presbytery is separated from the rest of the church by a small staircase, which vaunts a marble banister. The square choir is covered by a dome.
Marliana
A journey through time on the slopes of the Pistoia mountains
The area of Marliana is found where the Valdinievole meets the Pistoia Mountains, and spans from the valleys of the Vincio and Nievole rivers to the far end of the Tuscan-Emiliano Apennines. Mostly covered in dense chestnut trees, the hills of Marliana have many gentle slopes with vines and olive trees growing down them. ...
Morekeyboard_backspace