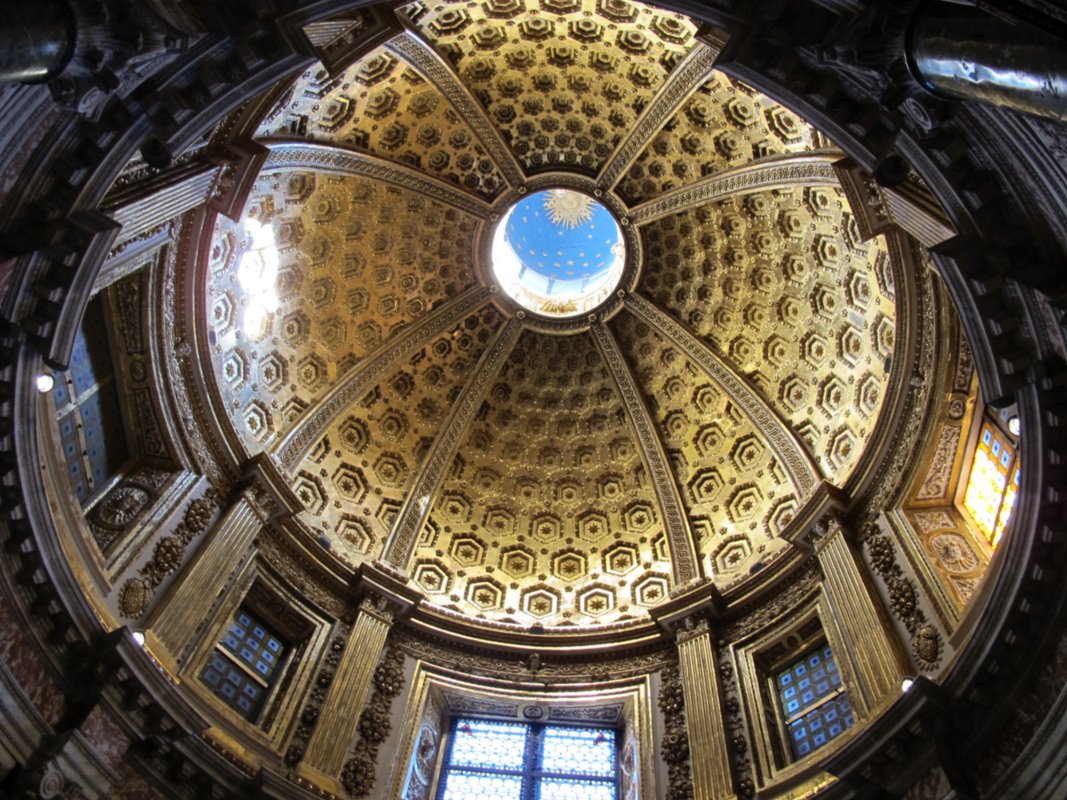 Places of worship
Church of San Pietro in Casalguidi
Sacred music lovers  can enjoy local concerts and see the artistic treasures
Casalguidi is a highly populated hamlet located in the Serravalle Pistoiese area, between Quarrata and the first slopes of Montalbano, just beneath the San Baronto. Known by the name of 'Casale' as far back as the XVII century, this small town was built around its main square, located near the Church of San Pietro. Historical references from the XII century mention the church which today hosts a work by Leonardo Malatesta, depicting the 'Virgin and Child with Saints Peter, Sebastian, Cosma, Sylvester and Giovannino' (1518).

A treasure trove of many noteworthy works, the church also hosts an altar piece by Alessio Gimignani and frescos by Pietro Ulivi. It also conserves a wooden cross used during processionals on Good Friday, during the 'Festa Bella', a religious event that has been taking place every three years since the XVII century. Above the church's main entrance, you'll find a painted wooden choral structure, complete with a Agati-Troni organ, built in 1898. After being restored in the 1980s, this instrument has returned to its original splendor, allowing the church to play host to myriad concerts for lovers of sacred music. Decades of neglect had damaged its chords, eliminating the Viola and horn sounds, in addition to its 'Angelic Voices' feature.

Serravalle Pistoiese
The Pistoian village of quality artisan work
Serravalle extends over the sweet hills of the Montalbano in a natural frame of a lively and harmonious aspect. The district, characterised by the hilly areas where the villages of Castellina, Serravalle and Vinacciano rise, stretch out with the hamlets of Cantagrillo and Casalguidi in the plains washed by the Stella river. ...
Morekeyboard_backspace
You might also be interested in