spaRelax and wellness
Casciana Thermal Baths and Spa
For a holiday away from stress
The Casciana Spa, a gem of Italy's thermal spas, is nestled between the Pisan hills and is the perfect place to rediscover your physical and mental wellbeing. The waters here are known for their therapeutic properties, enjoyed as far back as the year 1100. The fame of this town is owed thanks to what is now known as the Acqua Mathelda, or Matilde Waters (named after the Countess Matilde di Canossa), which are said to turn back the effects of time. Legend says that the countess had a sickly pet blackbird who was fully restored to health after diving into the warm waters of its spring.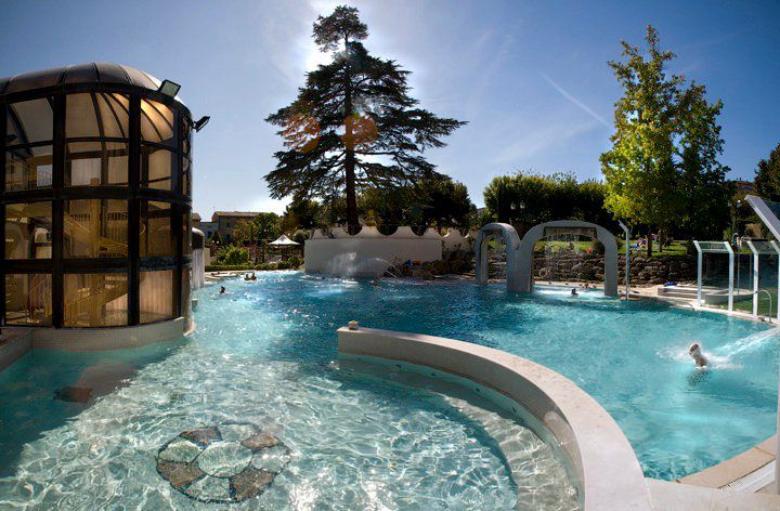 The Casciana thermal waters flow at a constant and natural temperature of 35.7° C and their bicarbonate-sulphate-calcium traits give them therapeutic qualities that aid problems with vein circulation, rheumatism, arthrosis, uricemia, high cholesterol, rhinitis, pharyngitis, bronchitis and all gynecological disorders. Using thermal mud and balneotherapy, the Acqua Mathelda are used for treating skin diseases like hronic dermatitis, atopic dermatitis in children, psoriasis and post-operative and post-traumatic scars, as well as post-traumatic orthopedic rehabilitation therapies thanks to the beneficial action of the waters on the blood's circulation.
The sulphate-bicarbonate-calcium properties are also used in hydropinic treatments for the liver and biliary system and in inhalation therapy for respiratory problems including allergic rhinitis, pharyngitis, sinusitis and rhinosinusitis, even in children.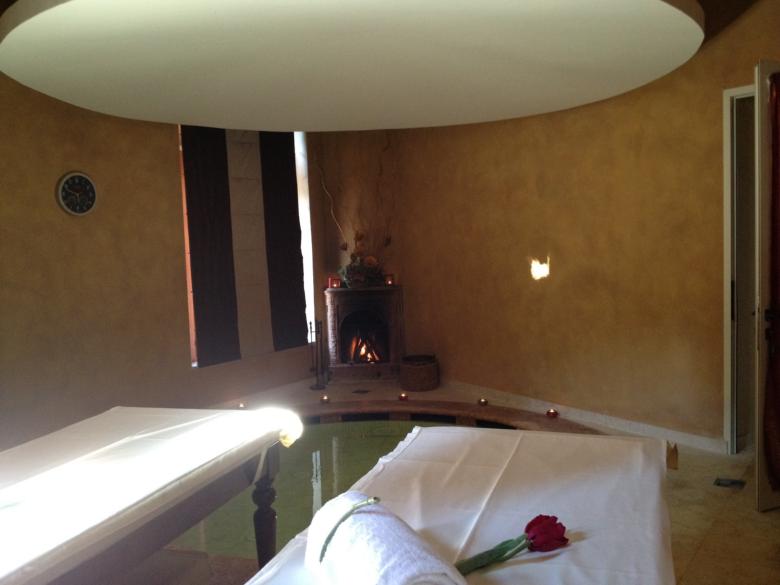 Numerous wellness programs are offered at the spa like face and body treatments such as mud masks, anti-aging peeling treatments, anti-cellulite treatments and shiatsu massages, all of which integrate eastern and western cultural traditions.
The complex also boasts a sauna, a Turkish bath and a solarium, as well as a large outdoor pool, where guests can swim and enjoy moments of total relaxation, and an indoor pool, where motor rehabilitation treatments are offered using cutting-edge techniques and motor prevention activities (like an acquagym). The spa is also linked with Villa Borri, an 18th-century residence with two thermal pools, a Turkish bath and traditional eastern wellness treatments.
The water path at Villa Borri, a thermal river that runs through the former farm, is particularly evocative.
Info: termedicasciana.com
Casciana Terme Lari
In the heart of the Tuscan countryside, you can find elegant hot springs and a magnificent castle
The municipality of Casciana Terme Lari is nestled in the Pisan hills, and holds something for everyone. For its beauty and position, it's been awarded the Orange Flag by the Touring Club. Casciana is a small village surrounded by nature and serenity, with centuries-old houses basking in the sun. ...
Morekeyboard_backspace
You might also be interested in