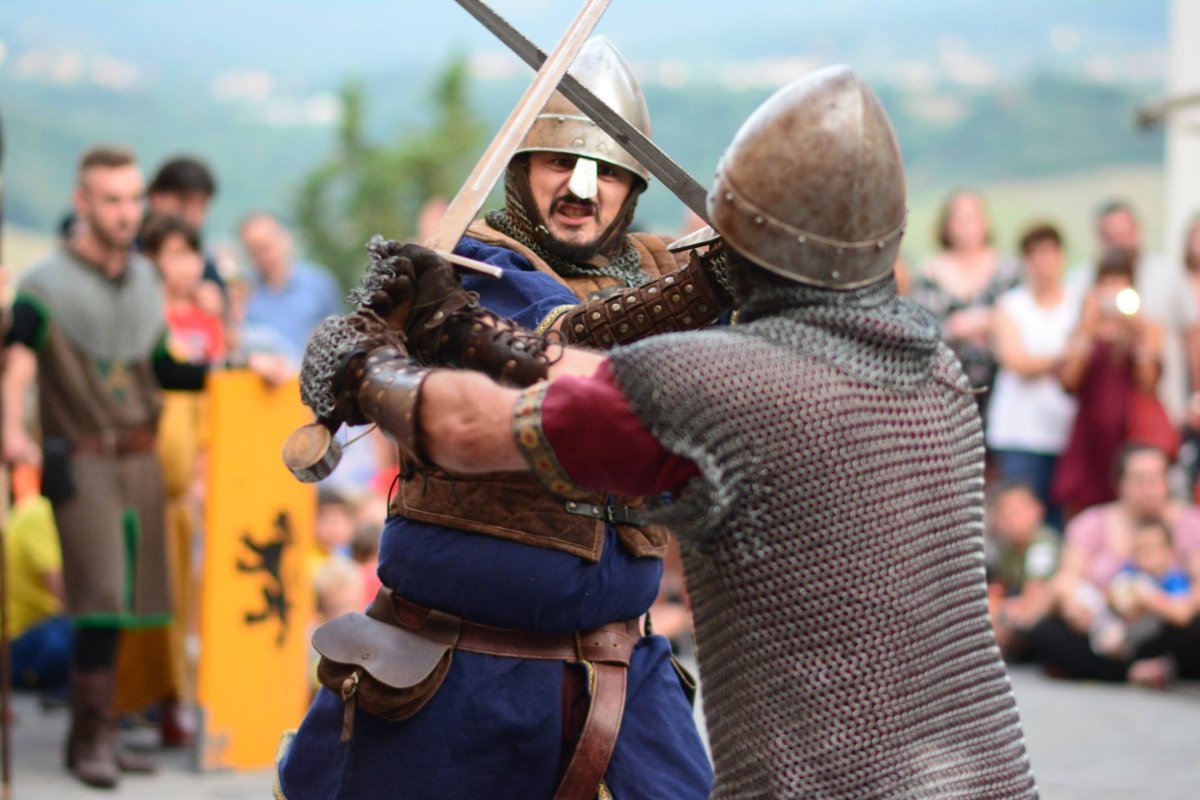 Each year Laterina has an appointment with history on the final weekend of July. The centuries-old village in the Arezzo province, founded in 1300 and contested for centuries between Florence and Arezzo—it was even cited in the Divine Comedy—pays tribute to its past with a festival known as Laterina Medievale (Medieval Laterina).
Running from Friday to Sunday, the event features three days that feel like time travel, with the period costume parades, jesters, jugglers, acrobats and tastes of tradition.
The fun gets going when the door of the castle is slung open wide and a large procession of nobles, commoners and soldiers kick off the celebrations. The streets of the historic center become an open-air stage with true street theatre performances—complete with music, jesters and fire eaters.
Between the historic reenactments, bird flight shows, and competitions among crossbowmen and archers, visitors can also admire old-time war weapons, visit the Torre Guinigi and the military field and even dine in the taverns where medieval-style dishes are served.
Organization
Tel. 335 7172141
Associazione Culturale "La Rocca"
Social & Web
Find out what they say about us, and tell us about your Tuscany!
Laterina Pergine Valdarno
A settlement with Etruscan-Roman origins immersed in the countryside of Valdarno
Laterina Pergine Valdarno is surrounded by the evocative nature of this corner of Tuscany. Accompanying the visitor during their visit are rolling hills delicately covered in grapevines and olive trees, bestowing a variety of green hues. The fruits of this land are so good that you wouldn't want to miss the chance to try them while you're here. ...
Morekeyboard_backspace