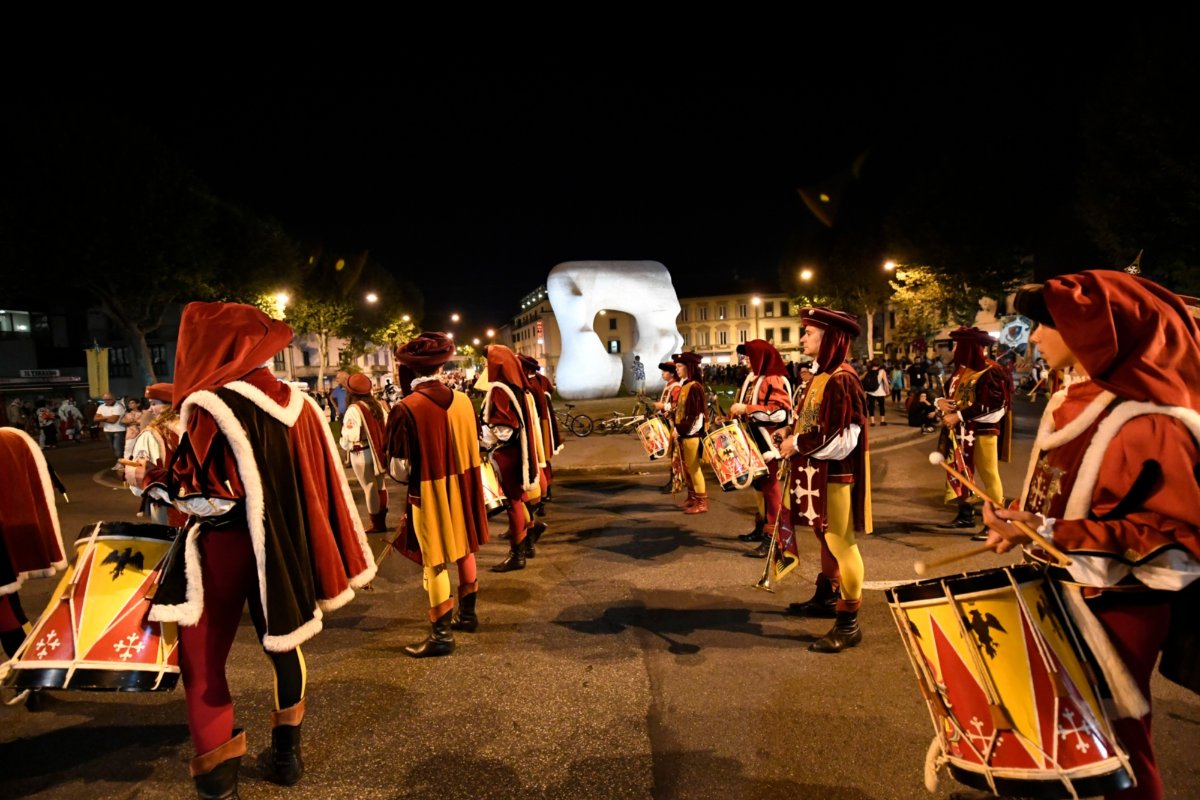 Photo ©Francesco Bolognini
For over eight centuries, in Prato, September 8 has been the day dedicated to the celebrations for the Ostensione della Sacra Cintola (Ostension of the Holy Girdle), kept in the chapel of the Duomo and honored from Donatello's pulpit during some anniversaries during the year.
A complex ceremony that, since the 13th century, has gone hand in hand with civil and religious rites - taking place the days before the ceremony - and a popular three-day fair in Piazza Mercatale. Over the years the festival has not lost its importance, and even today a Historical Procession (Corteggio Storico) made up of over five hundred figurants crosses the town center as far as the churchyard of the Duomo to watch the ritual of the Ostension.
Traditionally the day begins in the morning, in the churchyard of the Cathedral, with the cerimony of the "Delivery of candles of the Municipality of Prato at the chapel of the Girdle". Throughout the day it is possible to watch street performances and take part in side events, the program of which varies according to the editions.
The Historical Procession begins in the evening, is opened by the Armati di Città (Armies of the City) and by the Corpo dei Valletti Comunali (Corps of Municipal Valets) and is symbolized by the exit of the Banner of the Municipality of Prato from the Town Hall.
Organization
Comune di Prato
Tel. 0574.1836385
Ufficio Cerimoniale
Prato
Explore culture from the middle ages through to contemporary art in one city
Prato is a city that never ceases to amaze and is perfect for those in search of less touristy destinations. The city combines the ancient charm of its historic centre with the modern business and contemporary art district, in an itinerary that ranges from the Middle Ages to Avant-garde. ...
Morekeyboard_backspace