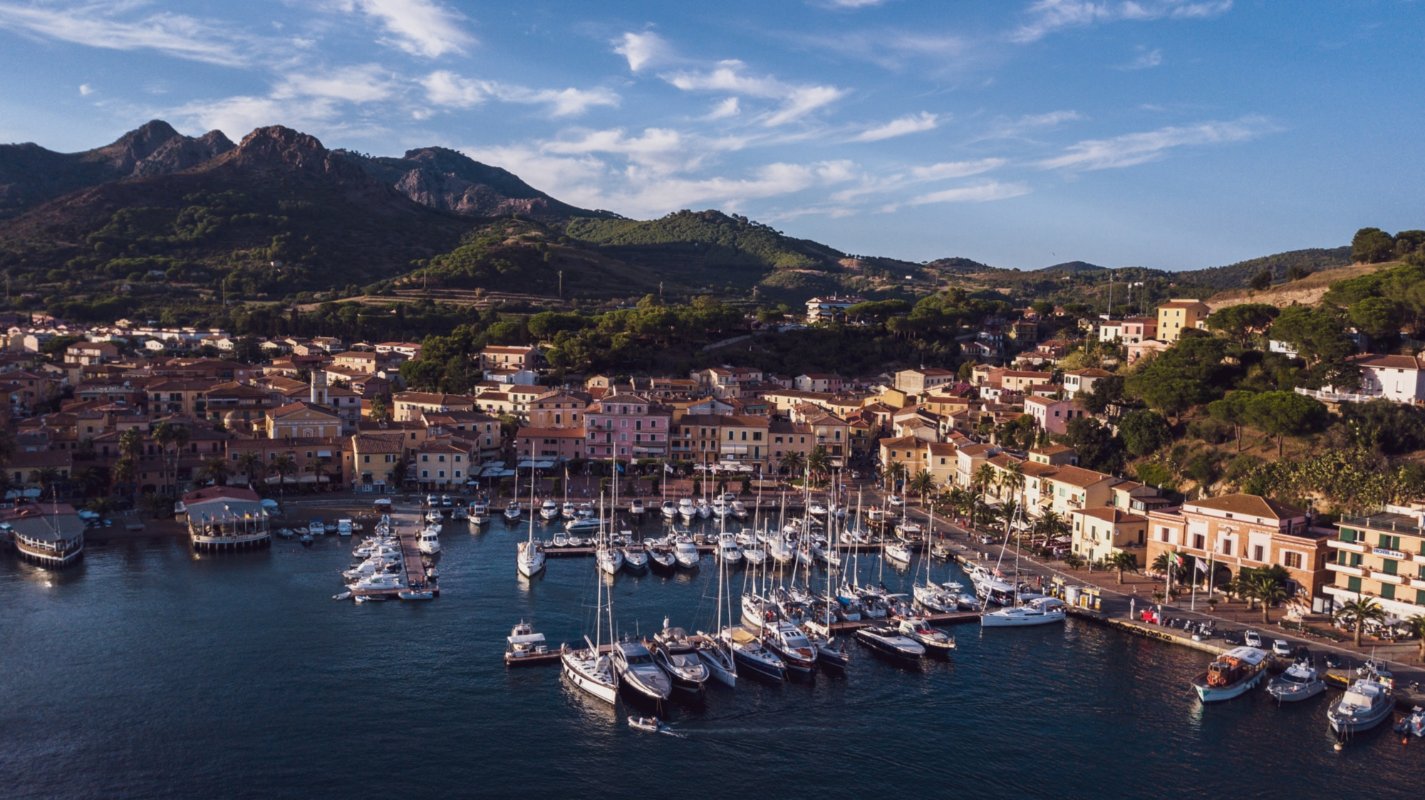 Photo ©Alice Russolo and Nicola Santini
Three days of culture and cuisine in the Tuscan Archipelago
Discover an oasis of natural beauty and unique cultural heritage
The Tuscan Archipelago, made up of seven principle islands, is an oasis of natural beauty and unique cultural heritage. These picturesque islands, set into a crystal-clear sea, have been influenced by their many different inhabitants: from Etruscans and Romans to Saracens and Spaniards. The food and wine on the islands are a product of its history and location. Poverty and the hard labour (agriculture, fishing and mining used to be its main industries) have created a cuisine that is simple yet delicious and the surrounding sea means that seafood plays a central role in many dishes.
This article outlines some suggestions for a three-day trip around Elba, Giglio and Pianosa, some of the archipelago's larger islands, to discover the culture and history of these jewels in the Tuscan sea.
directions_bus

Means of transport

Public transport

access_time

Duration

3 days
Photo ©Shutterstock.com / Luciano Mortula – LGM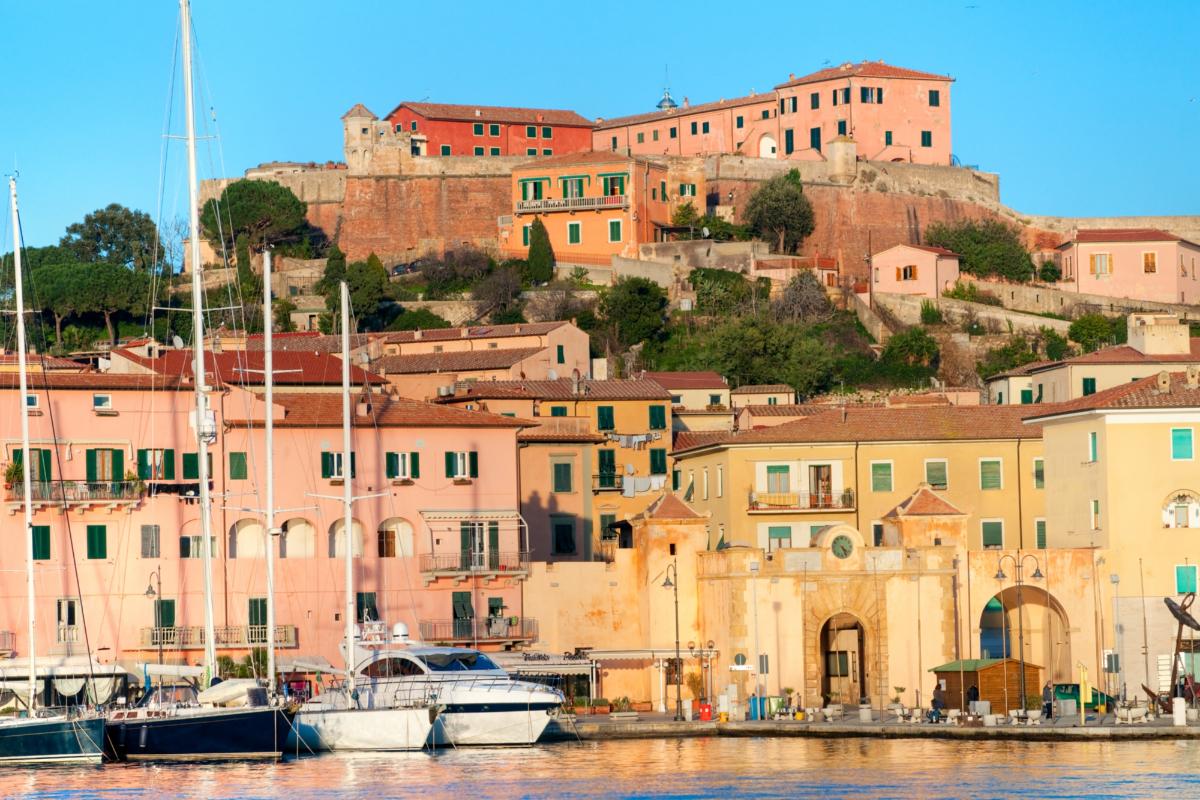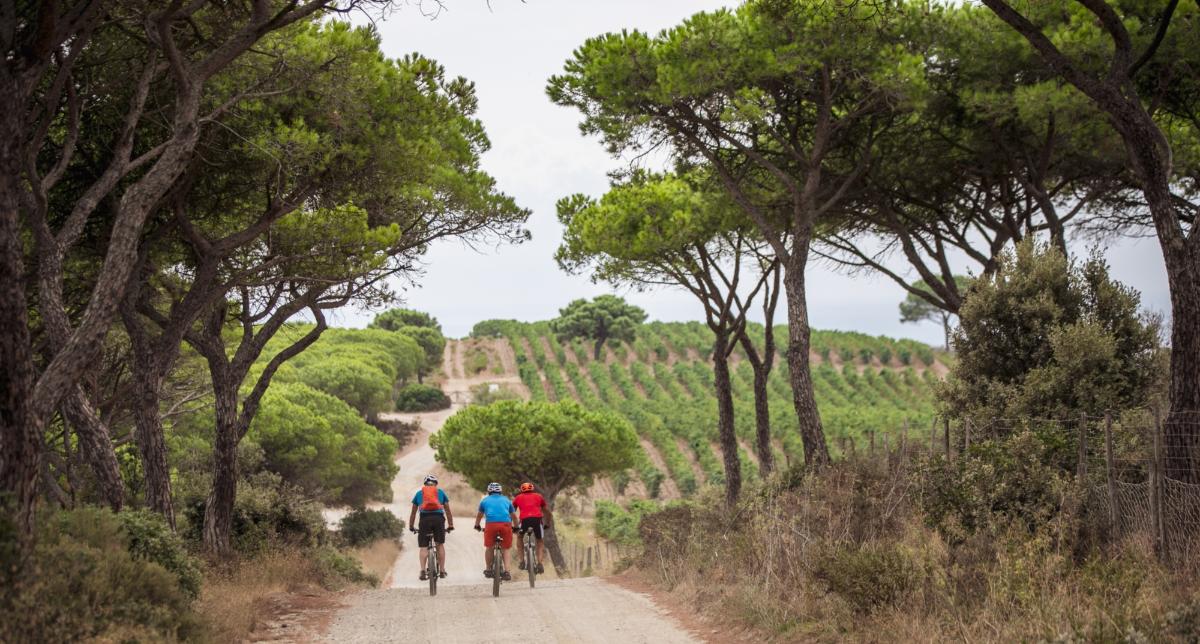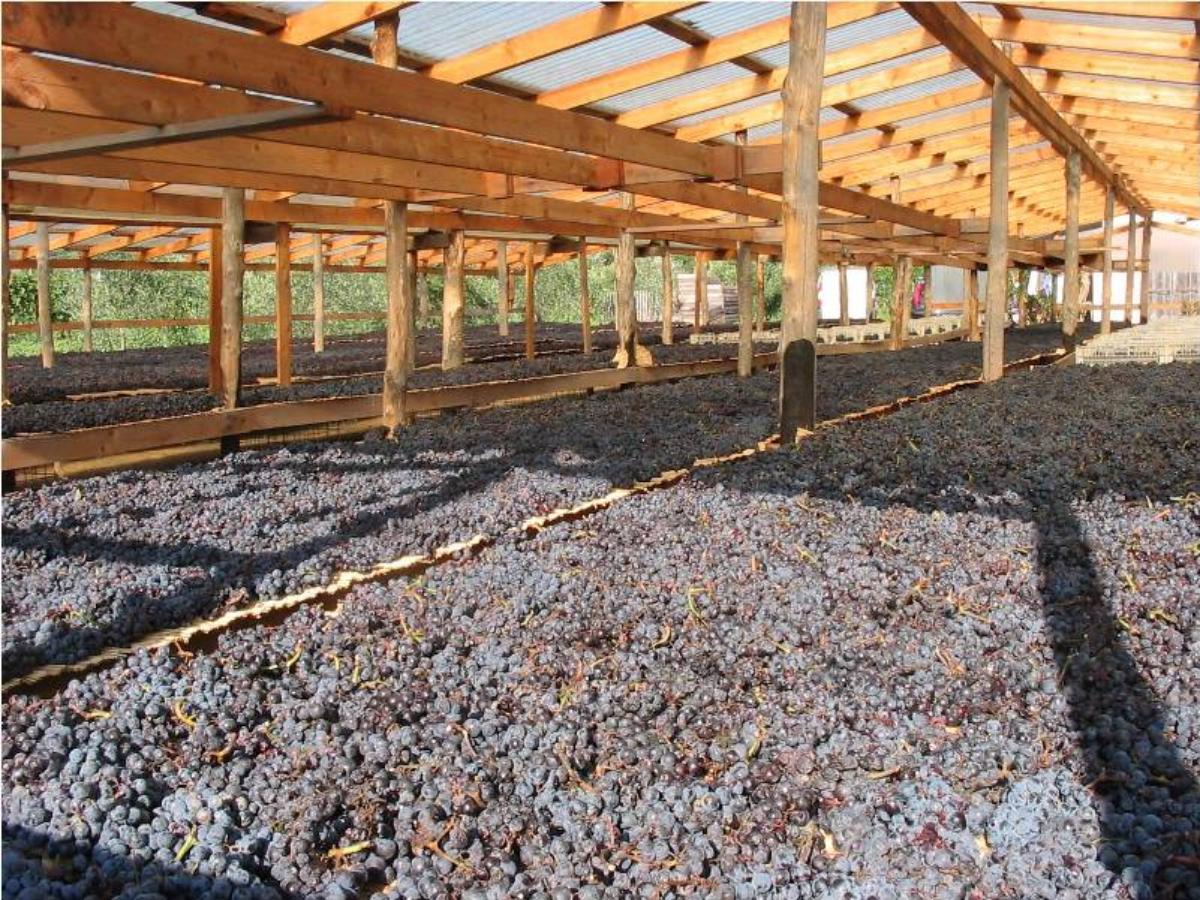 Exploring Elba island
We start off by getting a ferry from Piombino to Elba, the biggest and most famous island in the archipelago. Home to an exiled Napoleon, this island boasts art, culture and many local delicacies. Getting off the boat in Portoferraio, take some time to stroll around the town and to see the sights: from the Medici walls to one of Napoleon's countryside residences, the Villa dei Mulini. If you have time, pay a visit to the Sanctuary of the Madonna di Monserrato. This mysterious shrine was built by the Spanish in Porto Azzuro, above the beautiful Karst valley, and was a hermitage for hundreds of years.
While on Elba, you must try Aleatico, the traditional wine of Elba. With its roots in the ancient Greeks and Roman recipes, this wine has been produced in the same way for many years, by drying out the grapes in the September sun. This method gives the wine a velvety texture that goes well with dishes like schiaccia briaca, a pudding from the island whose flavours have a Barbary and Saracen influence.
Photo ©Toscana Promozione Turistica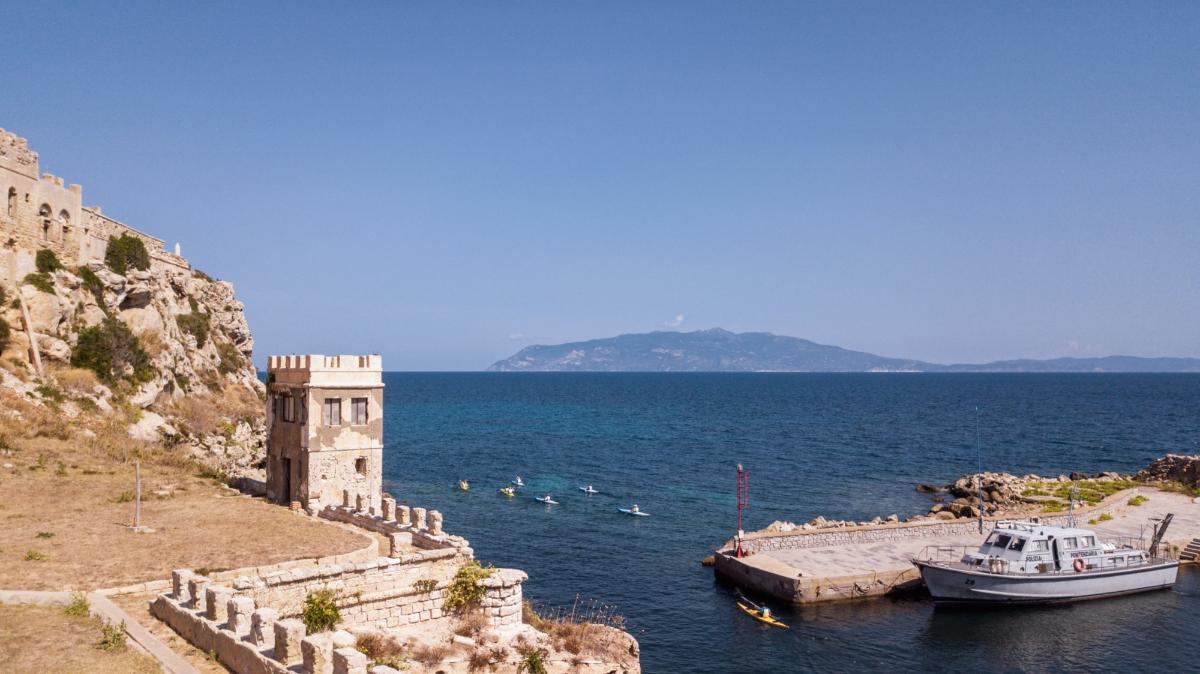 Photo ©Toscana Promozione Turistica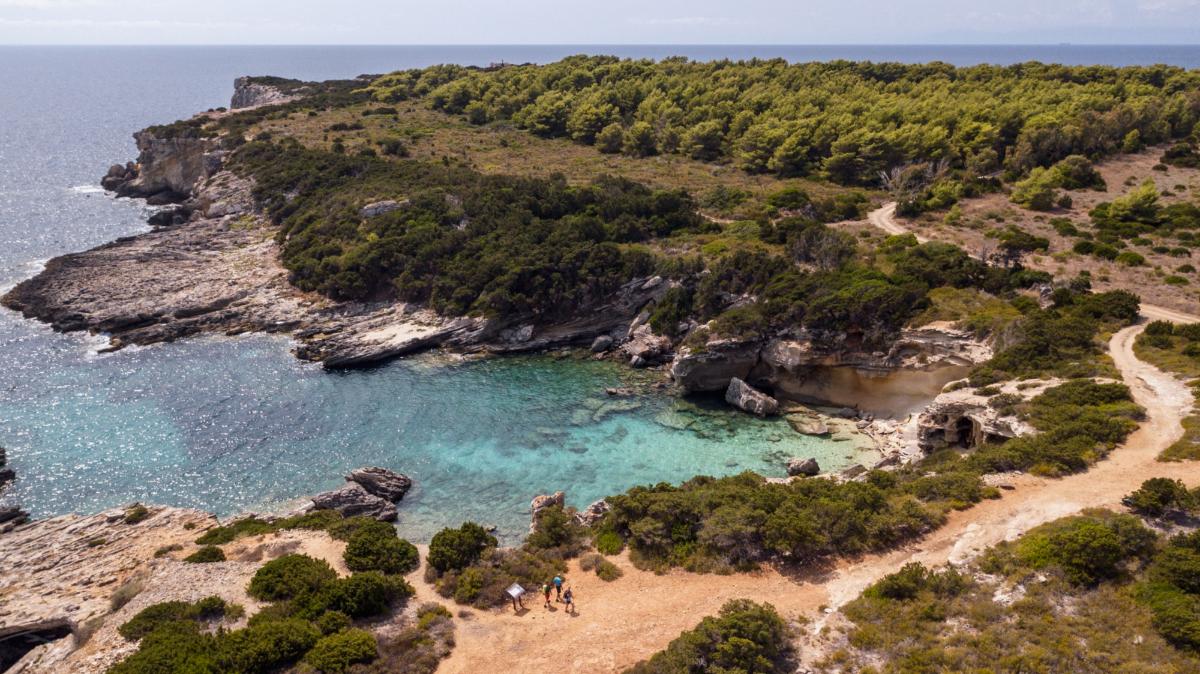 A walk in Pianosa
The next stage of the trip will be to Pianosa, under an hour by boat from Elba. This is an island with its own complicated history and culture with some wonderful sights to see beyond the beautiful beaches and wildlife. The Villa Agrippa, with its mosaics and ruins, is important not only for its beauty but also its history. The Roman princeps Augustus banished his grandson, Agrippa Postumus, to the villa in 6 CE and forced him to stay there until he was murdered by an assassin. The large Christian catacombs are also fascinating: they are the largest north of Rome.
One of the most famous aspect of Pianosa is its prison. Now closed, the prison was split into small plots of lands to be cultivated by the inmates. In the 1970s, it was transformed into a maximum-security prison and housed some of Italy's most dangerous criminals, from Mafia bosses to terrorists of the Red Brigade.
Pianosa can be reached all year round from Rio Marina, and from Marina di Campo from April to September.
Photo ©Alice Russolo e Nicola Santini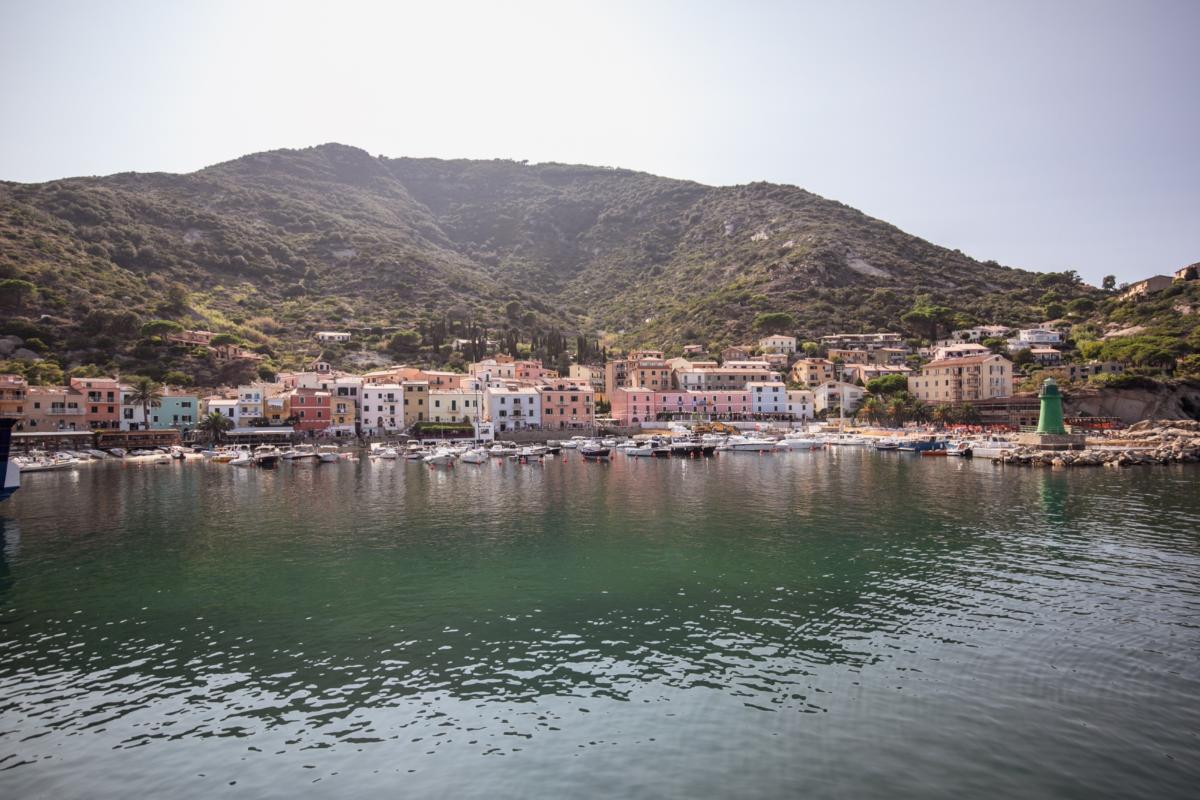 Flavors of Il Giglio
For the final destination of your trip, we recommend Giglio. Accessible by boat from Elba, this island is the home of many of the archipelago's most recognisable dishes. Panficato is one of these, a dense and heavy bread made from jam, walnuts, figs and oranges and can be shaped into biscuits or cakes. Giglio also is home to great seafood: tonnina is a typical dish of tuna fillet or belly is often served with local tomatoes and salad. To go along with these seafood flavours, why not try Ansonica. This is a white wine that is made in the hills of the Silver Coast of the Argentario as well as in Giglio.
There are, however, many more things to do than just eat on Giglio. Its natural beauty and marine wildlife are second to none. The pristine waters around the island are perfect for diving and snorkelling, or even just for swimming and enjoying the beaches at Arnella, Porto, Canelle and Caldane. Dotted around these bays you will find the characteristic granite cliffs that provide the stone for the majority of the buildings on the island.
The main settlements to visit are the fortified Giglio Porto and Campese. Giglio Porto is characteristic of the island with most of the buildings and its large medieval walls building from the pink coloured granite that makes the island famous. This charming village really feels like a step back in time with its medieval fortifications and defensive towers that you can reach with a short hike. These walls and towers have seen many naval battles and pirate raids in the sea below. The Church of San Pietro in Giglio hosts various artistic treasures and relics that have been preserved by the local community. Campese is a little different, overlooking a huge beach and containing a charming square and a tower built by Ferdinando I de'Medici. Unlike Porto Giglio, most of its ancient fortifications have been lost to pirate raids, especially the devastating 1799 attack.
Il Giglio can be reached from Porto Azzurro, only during the summer season.