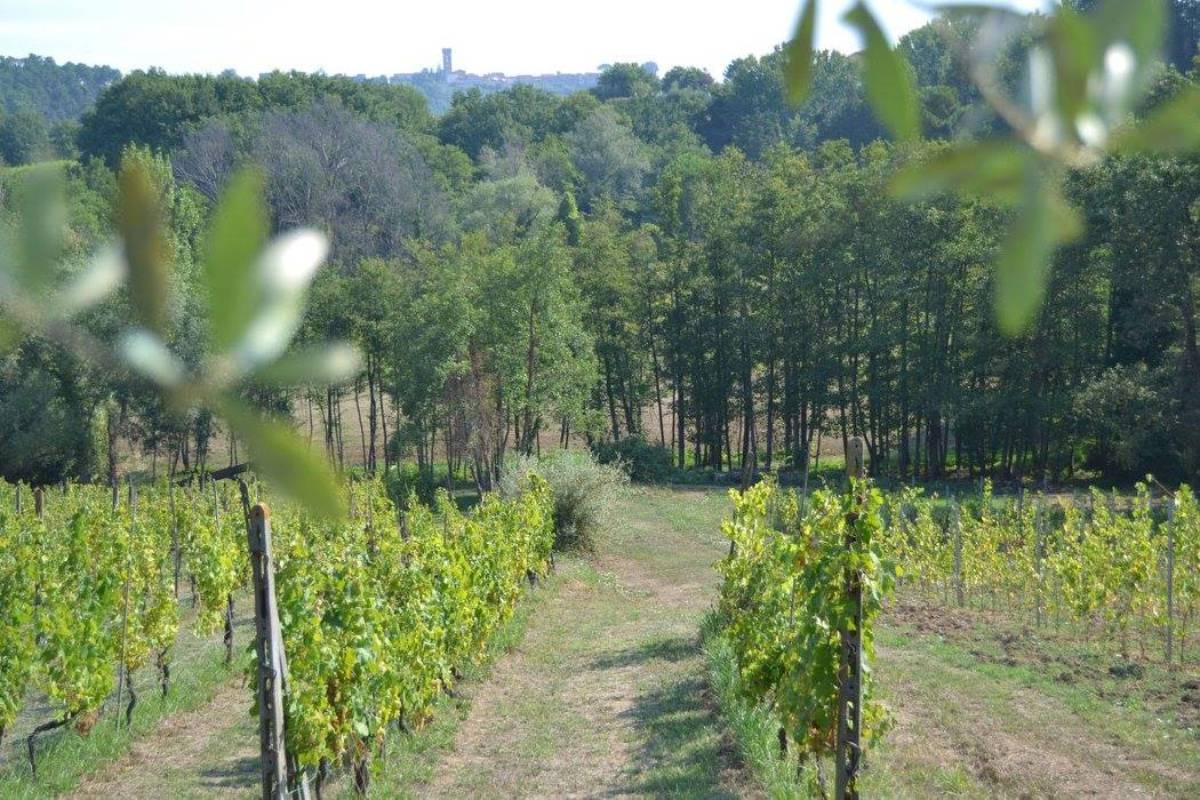 Five days in Lucchesia and surrounding areas
Villas, "vino" and singular sights to see
Home to a world-renowned comics festival and an unmatched summer concert scene, Lucca has both contemporary clout and old-world charm, and is well worth an extended visit. But once you've explored the town to your heart's content, start looking beyond those famous Renaissance walls and fairytale-like squares. Sure, you can hang your hat in Lucca for a longer trip, but head out of town during the daytime to the many small villages and medieval hubs jutting off from the main "metropolitan" center in all directions. Known as the Lucchesia area and lined with villas, wineries and scene-stealing landscapes, this region is rooted in its ties to the Serchio river, which also flows through the Garfagnana, another territory we'll dip into on this five-day itinerary.
Good life and beautiful villas
Lovers of "the good life" will feel right at home in Capannori, where striking castles, Renaissance villas and gardens aren't anything out of the ordinary. Comprising over three dozen hamlets, each unique in its architectural and artistic offerings, Capannori is calming, yet extravagant. Witness this in a visit to one of its famous villas, such as the 16th century Villa Torrigiani in Camigliano; its spectacular Baroque façade was most likely inspired by Versailles, another tourist destination no one would make the mistake of calling "understated." Two postcard-perfect rows of cypress trees nearly one kilometer long line the walkway to the structure, and you know you're in for something special.
Feeling adventurous? Another can't-miss experience in the area is a stroll along the Aqueduct of Lorenzo Nottolini, a 19th century water supply source styled like a Roman aqueduct—and stretching out for a solid four kilometers. Behind its construction was the local native Lorenzo Nottoli, who worked for the royal duchy of Lucca between 1818 and 1848. When you finish your walk, an area treasure awaits discovery: the temple of San Concordio, a neoclassical structure and delightful detail, caps off the end of the walk. From a marble pool inside, water would pass through toward the city's fountains.
Music and fish&chips
Barga is one of those Tuscan towns with a bizarre backstory. Don't be fooled by its sleepy first impression: although Tuscan to its core, this humble town is also home to some international flair. A certain Duke of Argyll is said to have enjoyed vacationing here against the views of the Apuan Alps; while in Barga he recruited local workers to join him back in Scotland, where they helped cultivate his lands. This evolved into a fluid Italo-Scot population moving back and forth between the two countries, and today the town has a sizeable Scottish presence and an annual Fish and Chip Festival in summertime (July and August) to celebrate this quirky heritage.
Besides this unique summer sagra (food festival), Barga has a stunning limestone cathedral, one of the region's main examples of Romanesque architecture. You'll find it in piazza Ser Barghesano. It's also home to a lively jazz festival held around Ferragosto (mid-August vacation) season, and every second Sunday of the month there's a downtown antiques fair worth ambling through.

From Barga, make the approximately 25-minute drive on the Strada Regionale 445/SRT 445 to Bagni di Lucca, a (literal) hotspot for tourists since the 11th century. Thermal springs, famed for their restorative qualities, gush from the ground. It's well worth bottling some from a drinking fountain to take with you on the road (provided that you can get past its sulphurous odour!) If you have more time on your hands, why not take after Byron and Shelley and lounge in one of the natural steam grottoes, the Grotta Grande or the Grotta Paolina, where the temperature hovers between 40 and 47 degrees centigrade.
Photo ©Comune di Vergemoli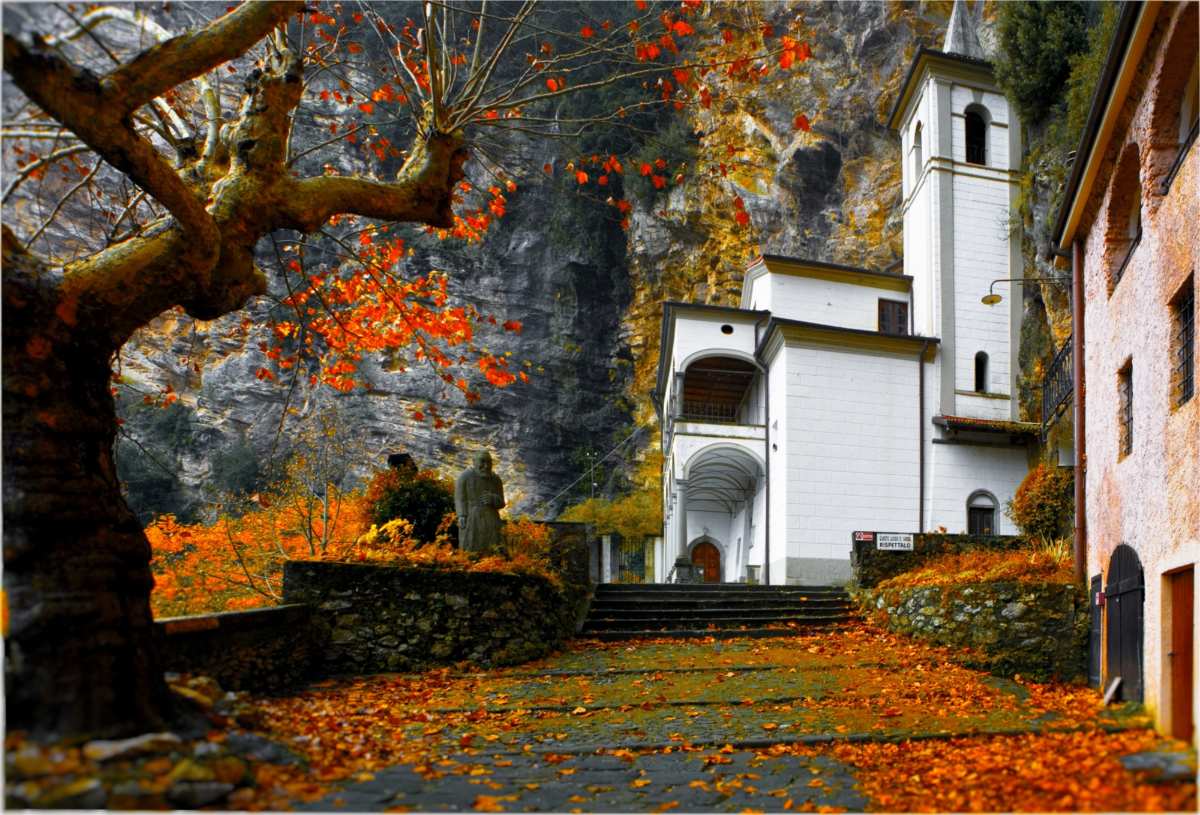 The ghost town
An hour north-west of Lucca you'll come to a rather astonishing place. Get a virtual preview of its eeriness on Google Maps, where the red marker that denotes Fabbriche di Carèggine tends to point to the middle of a lake.
This is the Lago di Vagli, which engulfed the village of Fabbriche di Carèggine when the construction of a dam forced the waters higher. Originally a smithy, now a ghost town, it can be seen every decade or so when the lake is drained for inspection. Photos show buildings that look almost like toys, disorienting in their scale.
The lake is also cradle to the Vagli Park, which features numerous, less haunting attractions. There is a suspension bridge and, for the adrenaline junkies, a zip wire on which to hurtle over the water at a speed of 90 mph and a height of 350 metres. At the foot of the bridge stand the statues that make up the Park of Honour and Dishonour, with various historical figures (including a dog) assigned to the Hall of Fame and others to the side of shame. The mayor Mario Puglia recently announced the purchase of a statue of United States President Donald Trump; the jury is still out on which side he will ultimately end up on.
Along the wine road
Montecarlo is a mecca for wine lovers eager to unwind, situated along the Strada del Vino delle Colline Lucchesi e di Montecarlo, and this small town set against the hills is home to myriad vineyards and almost twenty wineries. Indulge in a tasting at one of them and then spend some time exploring the town center, perhaps stopping by the Collegiate Church of Saint Andrew (Chiesa Collegiata di Sant'Andrea). Later, check out the bulletin at the small local theatre Teatro dei Rassicurati, which has a striking interior, particularly its ceiling, and was known to be a spot where the famous composer Giacomo Puccini (Tosca, Madama Butterfly) hung around.
Where the flowers grow
Botanists and more casual flower-lovers will find much to enjoy in the little town of Sant'Andrea di Compito, which has a climate perfectly conducive to the cultivation of the camellia flower, one of the icons of the Lucchesia region. In 2002 the municipality of Capannori assisted the community of Sant'Andrea and Pieve di Compito in founding the camellietum, a public garden devoted solely to camellias.
Booking is necessary in order to visit the garden, home to over a thousand plants. The one time of the year when the gates lie open to everyone is during the annual Antiche Camelie della Lucchesia festival, held over weekends in March and early April. If you would prefer a slightly more informal visit, simply take a stroll up the village and admire the camellias that spill over every garden wall. You'd be hard-pressed to find a single household in Sant'Andrea without some specimen of this plant!
Social & Web
Find out what they say about us, and tell us about your Tuscany!
nature_people
Learn more
Outdoors
Tuscany is not only the region of art towns and hamlets: there's another face of Tuscany that is genuine and wild, waiting for you to discover and
continue...