The land art, villages, nature and countryside of Volterra
A journey through the hills loved by Mauro Staccioli
Volterra, a city of ancient Etruscan origins, certainly does not live in the myth of its past. With breathtaking views, the outlines of the hills have been muses that inspire artists from all over the world. One of these creative geniuses, is Volterra-born Mauro Staccioli. After touring the world with his contemporary art sculptures, he then honored his hometown of Volterra with an invaluable collection. With this itinerary we accompany you in looking for the places that inspired him.
First leg
Towards Volterra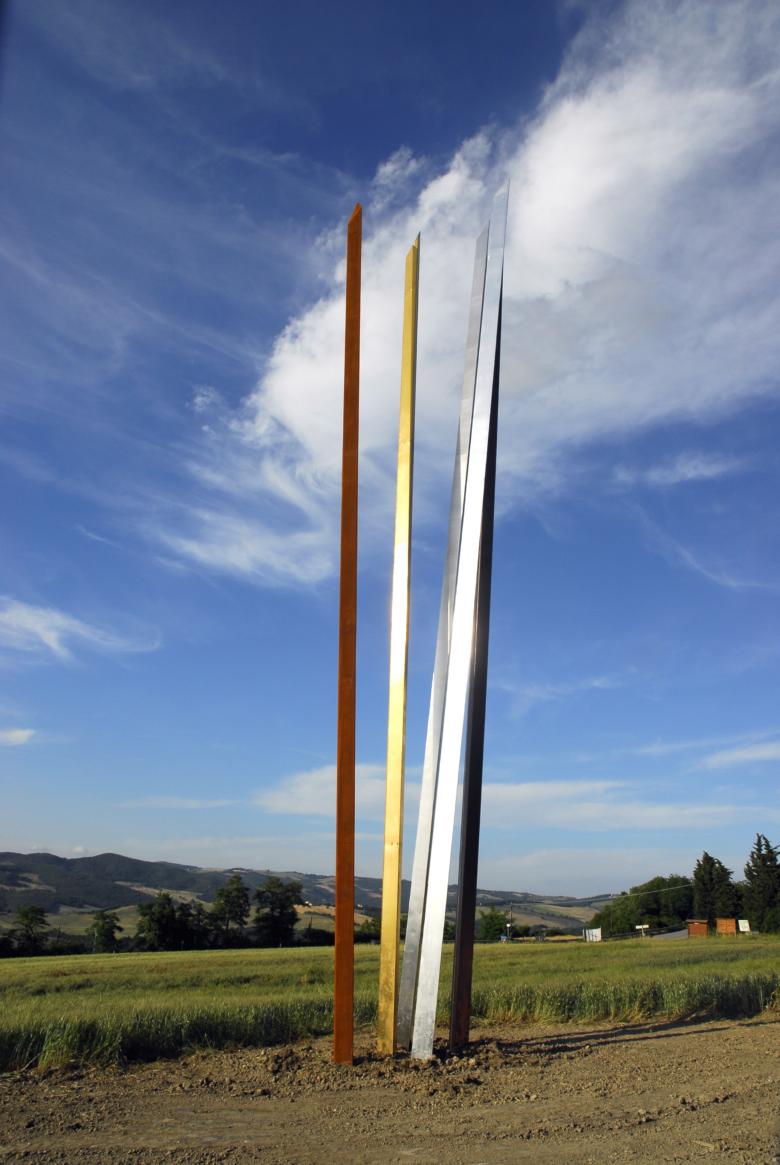 Arriving in Volterra from Colle Val d'Elsa, signs of the artist's presence can already be seen on the border between the provinces of Siena and Pisa where a tapered steel column is fixed into the ground. Continue on to the junction for Mazzolla, then take the left road to the village. It won't take long to realise you are on the right path as another original work by the sculptor indicates the path. The long stems that you see emerging from the ground represent the trees of the nearby Berignone forest.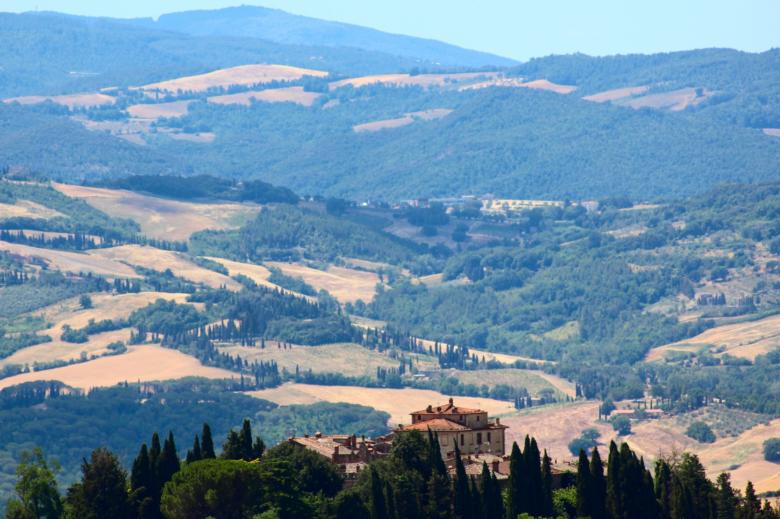 Mazzolla, a gem of a village immersed in the silence of nature, is certainly worth a stop. A walk through the streets towards the square will lead you to the small church of San Lorenzo, once loved by Staccioli for its tranquility. Trekking lovers will be able to continue towards the Berignone reserve, passing through woods and ruins of fortresses and castles.
Third leg
The ring of San Martino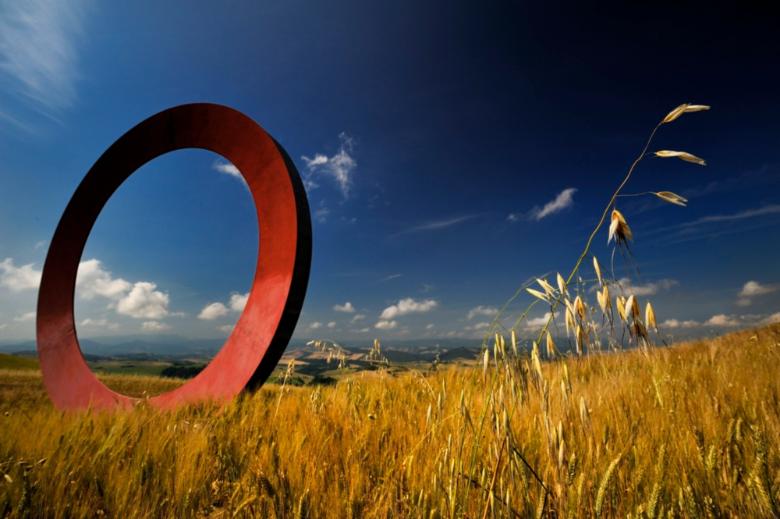 An unmistakable sign of the artist are his immense circles, which, all placed in strategic positions, act as window on the beauties of the district. Continuing to climb up the bendy roads in the direction of Volterra, you will meet perhaps the most famous Staccioli circle, a flaming red frame that wraps around a limitless view of the entire valley. This installation has now become a symbol and tourists come from afar to enjoy it.
Fourth leg
Towards Saline di Volterra
After an inevitable stop in the city, the exploration continues on towards the sea. Near the built-up area of ​​Saline di Volterra, there are two other installations that cannot be missed. Two powerful concrete circles, one of which is filled in, stand out on a huge lawn. From here the view of the Etruscan hill is extraordinary. Take the chance to spend some time in the hamlet that produces the purest salt in Italy.
Fifth leg
Between crags and gullies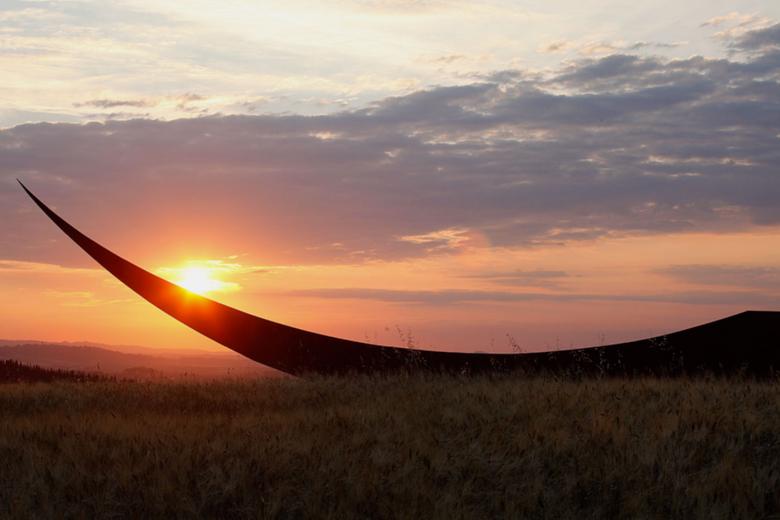 Lose yourself in the countryside and return to Volterra. Depart from Saline and head towards the crags and gullies, areas in complete harmony with nature. The artist took his first steps as a child in front of these panoramas, and it is here that you can see two more signs by the artist, one lying on a hill and the other supporting the weary ruin of the pre-Romanesque church of Saint Lucia in Corbano. Heading back up, stop in Montebradoni, the birthplace of Staccioli.
You might also be interested in