Valentine's Day: art and romance in Tuscany
Romantic spots for Tuscany's lovers
What about spending your next Valentine's Day in Tuscany? Maybe you're already in Italy with the one you love and you're looking for some special spots.
There are many romantic places in Tuscany and here are some of them!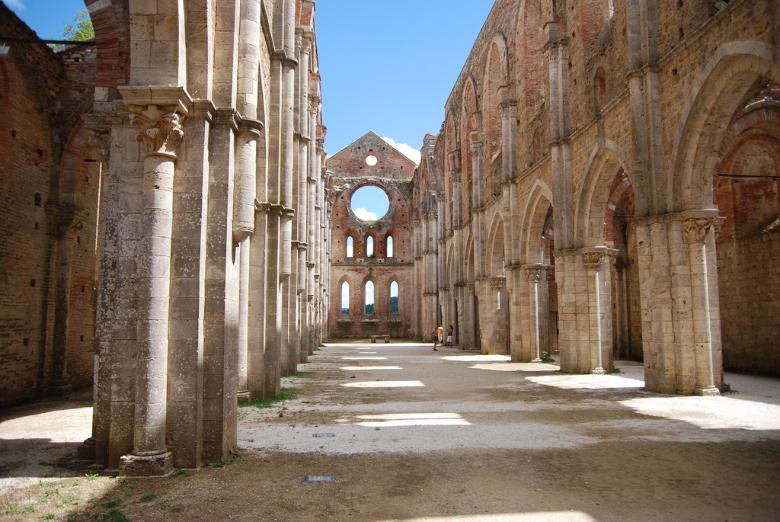 Let's start from an amazing ancient abbey: San Galgano stands in the valley of the Merse river, between the villages of Chiusdino and Monticiano, a few kilometers south of Siena. This Gothic cathedral is not only one of the most beautiful and striking buildings in Tuscany, with its wide open roof. San Galgano is also the most romantic location that you could ever imagine for your wedding (yes, you can get married there!).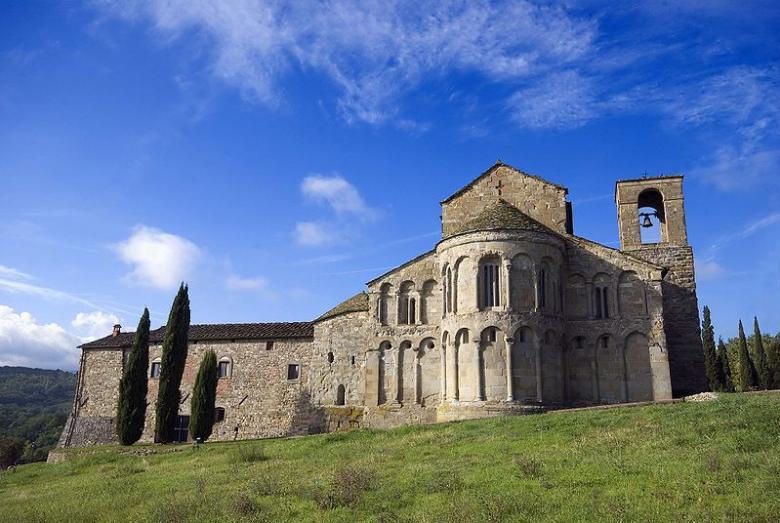 The church of San Pietro a Romena in Pratovecchio is a Romanesque architectural jewel, surrounded by the beautiful Casentino countryside. It is dedicated to San Pietro Apostolo and is considered one of the most important churches in the area, with its beautiful architecture: three naves divided by decorated stone pillars and asymmetrical windows that create a special light effect that pours through them. You can get married here, too!
In Tuscany there is an actual "village of love": Lucignano, in the hills between Arezzo and Siena. A small walled medieval town, whose museum holds the only example in the world of a tree-shaped reliquary: the Golden Tree, also known as the Tree of Love. It's a sculpture in gilded copper and silver, over two meters high and shaped like a tree, with golden leaves, crystals and corals falling from the branches. Tradition has it that in front of this masterpiece, couples are used to exchange vows of eternal love.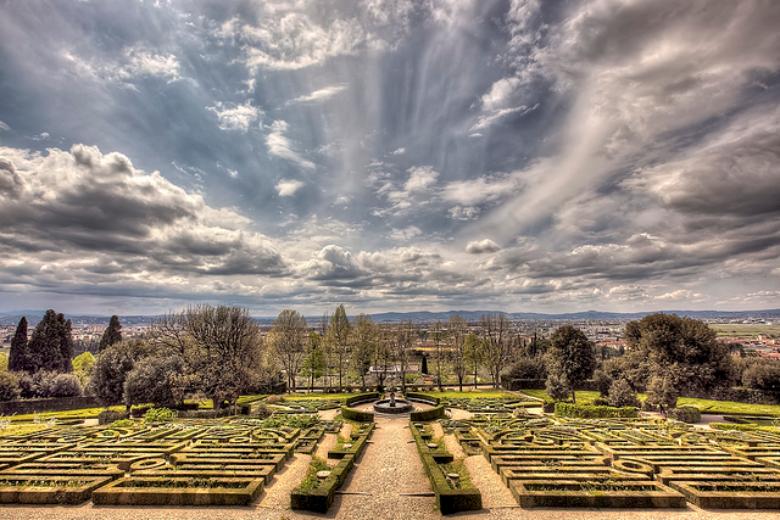 If rain doesn't ruin your plans, a walk in one of Tuscany's historic gardens will grant you a good time, providing the perfect backdrop for your romantic photos. Just a couple of examples can be the Boboli and Bardini gardens in Florence. But check out the Medicean Pratolino park with its Villa Demidoff, too. It's just outside Florence, with its artificial grottos, fountains and the colossal statue by Giambologna - the giant of the Apennine - with a smat lake before it.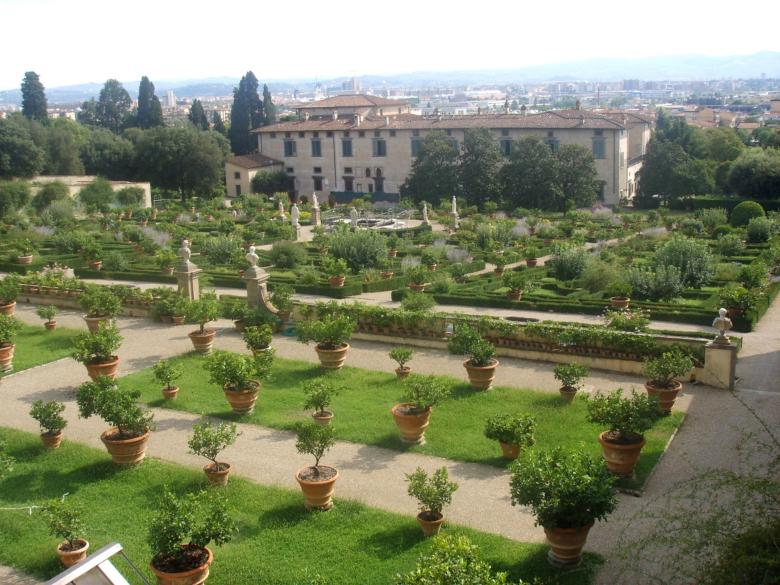 And let's not forget the other stunning parks and gardens belonging to the Medici villas, like Castello, whose garden is considered the first example of Italian-style garden, with its geometric flowerbeds, fountains, grottos, fountains and statues.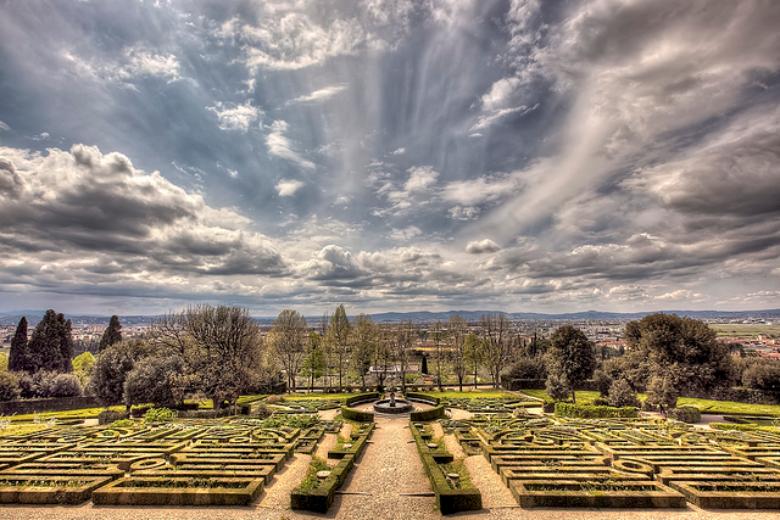 Last but not least, the gardens of Villa della Petraia are stupendous. Divided into three levels to take advantage of the sloping hill: from the highest terrace, you can enjoy a unique view over Florence and Brunelleschi's Dome, while in the Piano della figurina, you will find the Fountain of Fiorenza, also worked on by Giambologna; lastly, on the north side, you can take a walk in the English park, designed in the Romantic style typical of the early 1800s.
You might also be interested in