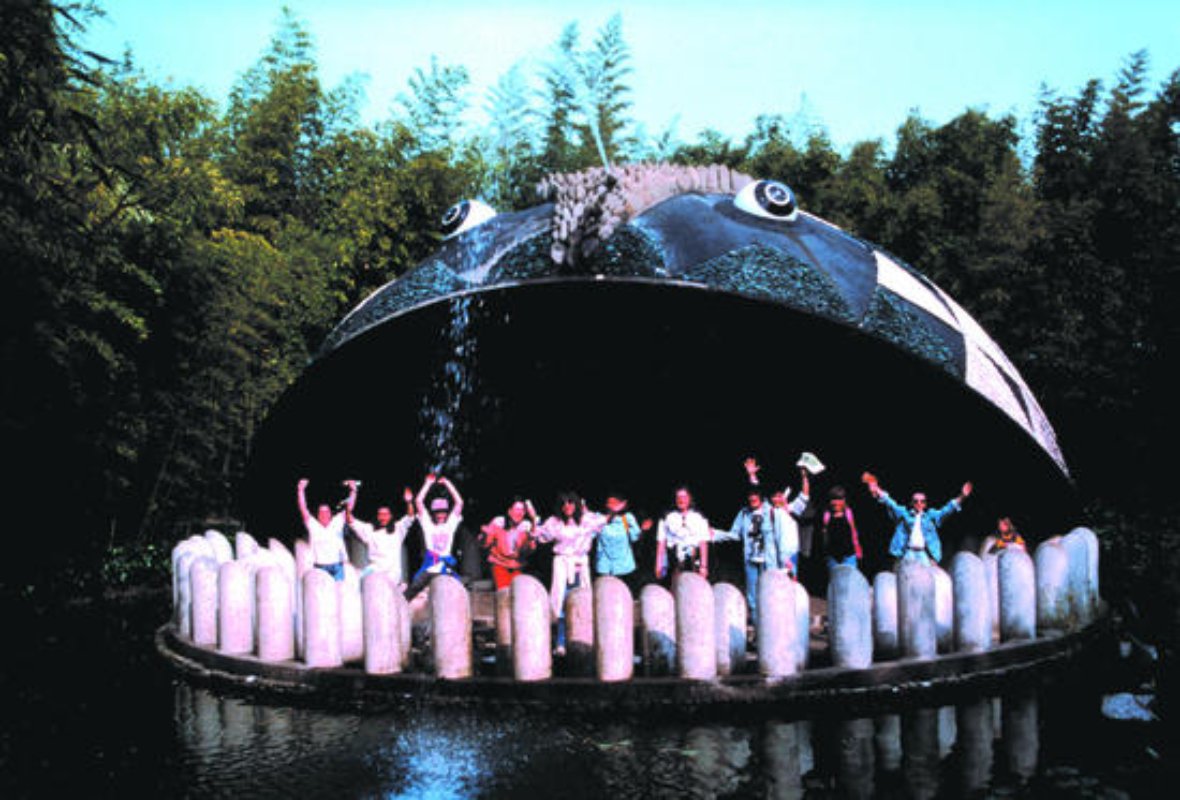 Pinocchio Park: a fairytale place
Collodi is toyland
The Pinocchio Park lies in Collodi's old village which has remained that of a century ago. It still hosts its characteristic group of houses that are nestled in the hills behind the Villa Garzoni and its scenic eighteenth century garden. It was here that the writer Collodi, (Carlo Lorenzini) spent his childhood. This is the place where the imaginary adventures of Pinocchio originated. Opened in 1956, this park is not a traditional amusement park; it represents the collective works of myriad artists who have helped make the area just like a fairy tale. In this fun and spontaneous environment, visitors can enjoy the quiet beauty of art and nature.

The Collodi butterfly house is located on the eastern side of the complex. This properly equipped structure hosts more than 5,000 specimens that have been catalogued and exhibited. A glass cube hosts the butterflies while guests can enjoy introductory videos in an adjacent space. Another important local attraction for children is the Pistoia zoo, a private structure located on the outskirts of the city. It stretches for over 7 hectares and hosts 600 animals, from mammals and birds to reptiles and amphibians. The zoo also showcases numerous types of interesting vegetation.

The Pinocchio Park, together with other important cultural initiatives, was created by the National Foundation 'Carlo Collodi' which is a moral and cultural institution. It has also worked for the revitalization of the Garzoni Historic Garden—a new section of the Park Collodi. In the agreement with the Superintendent of Architectural Heritage and Landscape in Florence, this work has been commissioned to architects Emilio Faroldi, Maria Pilar Vettori, Francesco and Federico Guerrieri and Maurizio De Vita. The work was launched in 2004. It involved many aspects such as lighting, paths, statues, water features, steps and arboreal heritage. The Pinocchio Park is truly a unique structure; it is part museum, amusement park, and science museum. The entire family will enjoy the chance to appreciate a place where games, art and science ban together in the name of entertainment and knowledge.
You might also be interested in