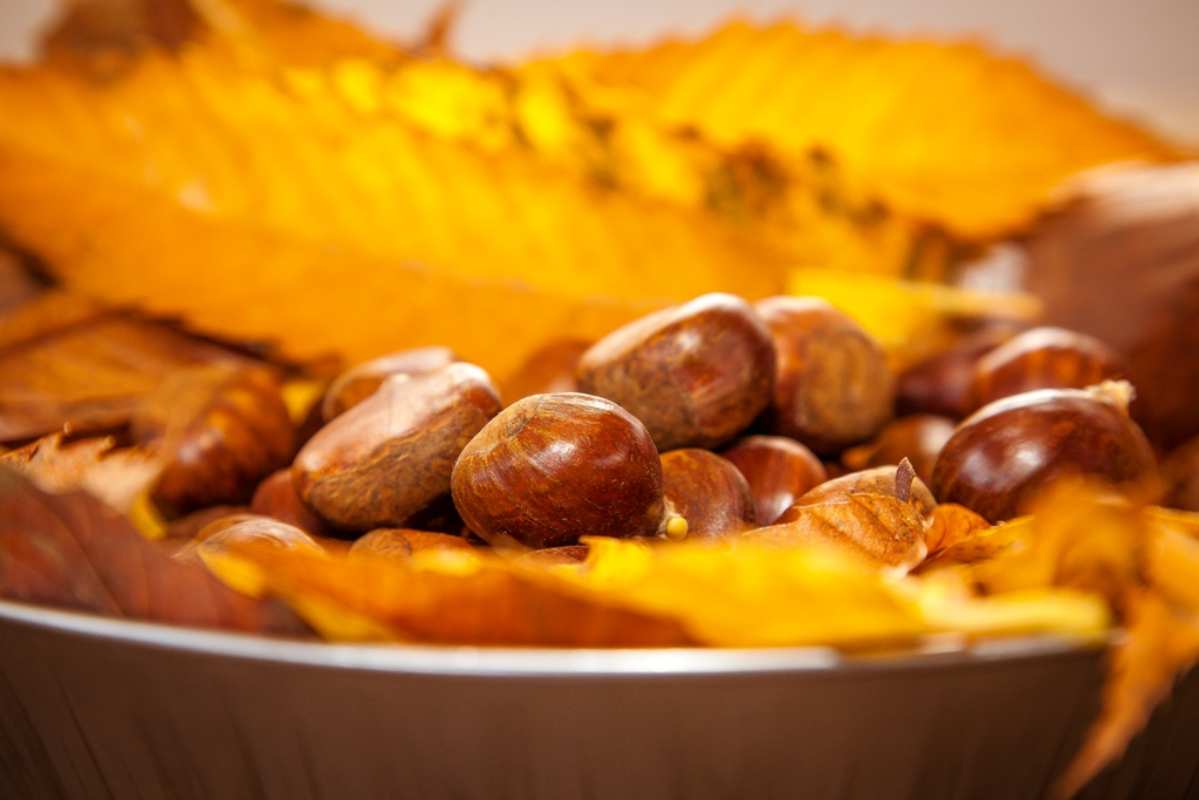 Fruit, vegetables and desserts
PDO Chestnut from Caprese Michelangelo
A thousand ways to enjoy the territory's finest
Category
Fruit, vegetables and desserts
Origin
Caprese Michelangelo
Consortium
Comitato promotore per il riconoscimento della DOP Marrone di Caprese Michelangelo
Whether boiled, raw, roasted, dried or processed into flour or jam, chestnuts have always been an important food that's characteristic of the lifestyle and cuisine of the Valtiberina territory. Chestnut groves are widespread throughout this area which is composed of seven municipalities, even though the territory of Caprese Michelangelo hosts the most groves. Caprese's most common variety is known as the 'marrone'. It is light brown with various brown streaks. This variety is generally medium-large (70-85 chestnuts / kg).
You can recognize the 'marrone' thanks to its elliptical shape, unique scent and sweet taste. Precisely because of its characteristics, it is excellent when roasted, glazed, peeled or boiled with fennel. Even today, many chestnut farmers are prone to gathering by hand, involving their whole families in this age-old rite. The best time to buy this fresh product is in October, at harvest. During the months that follow, once the chestnuts have been dried, you can find chestnut flour produced in local mills. Said flour can be used to prepare traditional sweets such as 'castagnaccio' chestnut cake and fritters. In 2009 Caprese Michelangelo sweet chestnut was granted the prestigious PDO (Protected Designation of Origin).

You might also be interested in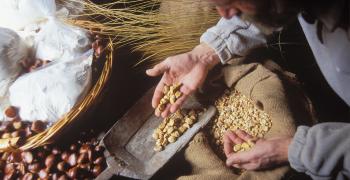 Learn more
Food and Wine
Olive oil, wine, truffle and other culinary delights make up the excellence of Tuscan gastronomy.
continue...