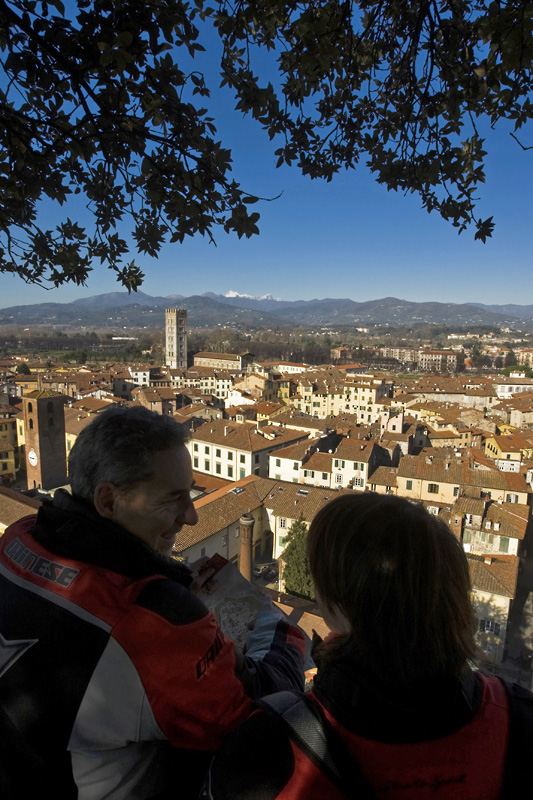 Wine, olive oil and honey
China Massagli Elixir
This liqueur from Lucca was first made in 1855
Category
Wine, olive oil and honey
China Massagli Elixir
was created in 1855 by Doctor Pasquale Massagli in the pharmacy which is still in place today in piazza San Michele in Lucca. This slightly alcoholic drink contains no conservatives and works wonders on the digestive system. It also makes a delicious aperitif. China Massagli Elixir, which is generally known simply as 'China', was made exclusively in the
Massagli pharmacy
until the end of the nineteenth century. It was only in 1901 that the drink was commercialised. The fame of this drink grew and reached a peak in the years between the two World Wars.
Today, China is still made according to the original recipe from many years ago when it was used as a medicine, not a liqueur to be drunk at the end of the meal. In order to prepare China, it's necessary to soak
Amazonian 'Chincona Oficinalis'
bark over a long period, adding several spices and aromatic herbs. No conservatives or colourings are used. The brewing process is long; in fact it takes at least four or five months for the liqueur to be ready. Around 40 or 50 thousand litres are currently produced each year and half of these are drunk in Lucca. The rest is sent all over Italy. Natives of Lucca who move away from their home town often take China Massagli Elixir with them to remind them of home.
For more information see:
www.massagli.com
You might also be interested in
Lucchesia
The Lucca Area boasts a landscape that's been shaped by the bends of the Serchio River and dotted with medieval towns. The heart of this elegant territory is Lucca, famous for its perfectly-preserved defense walls and for its "100 churches". ...
Scopri Lucchesiakeyboard_backspace