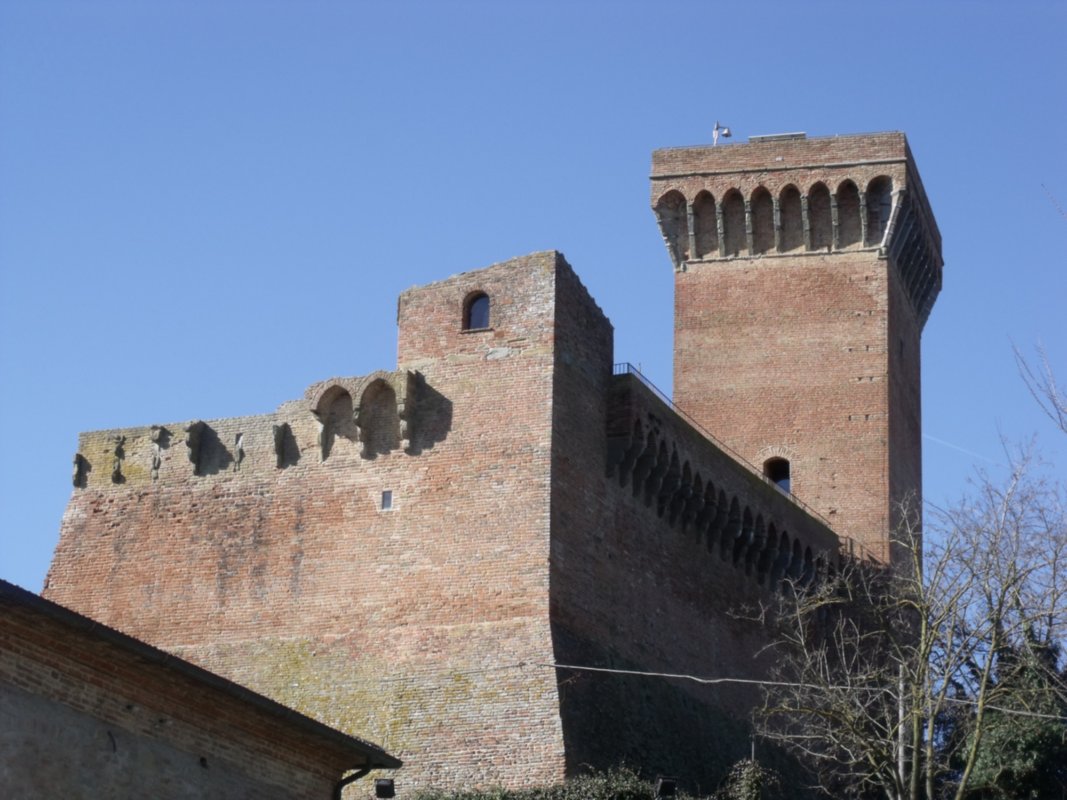 Marciano della Chiana
A lofty fortress in the heart of the Valdichiana
Read the story of Marciano della Chiana on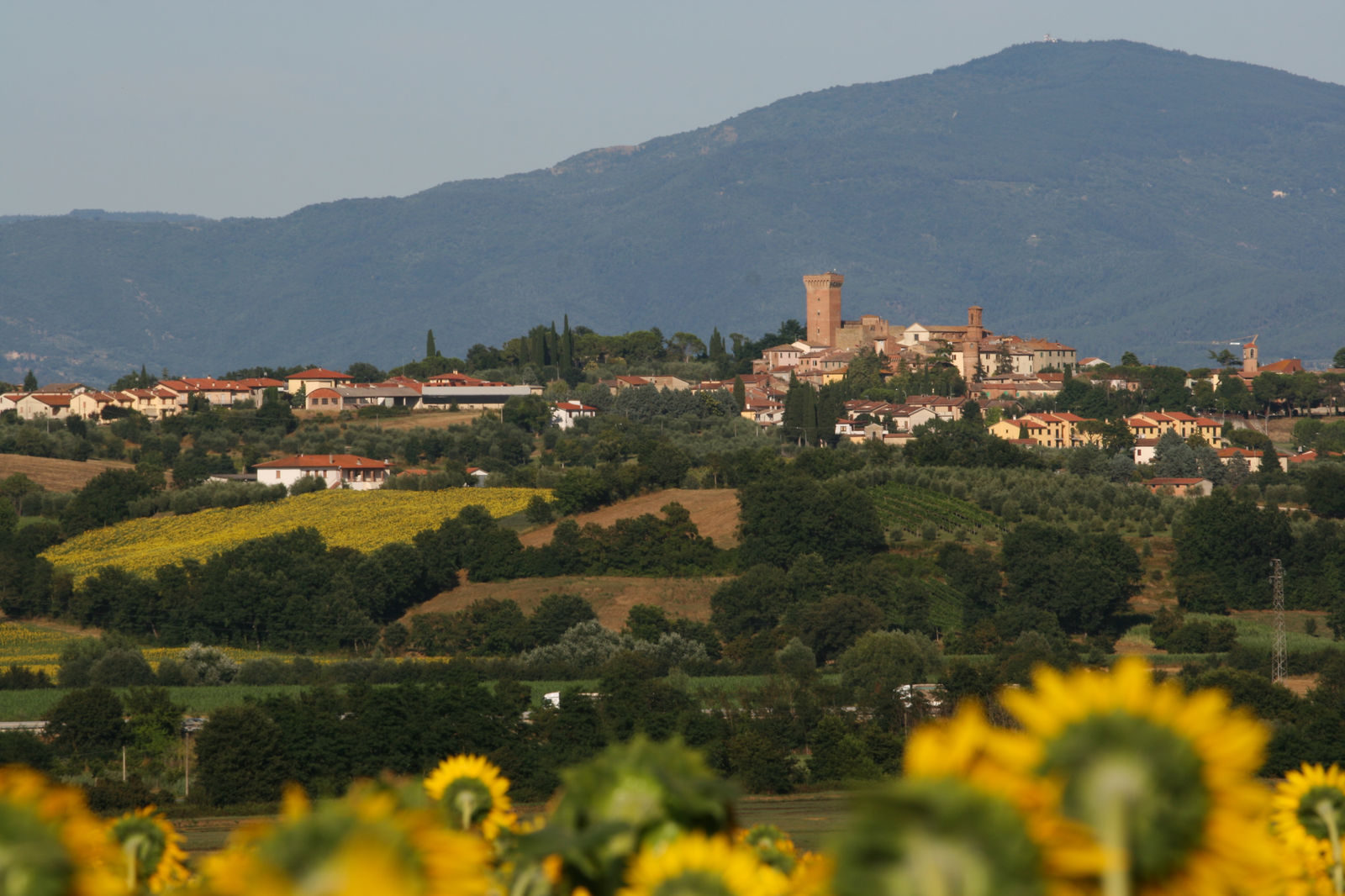 Marciano della Chiana
How history was made on 2 August 1554
The Medici era reached new heights on the battlefieldRead the story
The ancient origins of Marciano della Chiana are proven by the numerous discoveries from the surrounding countryside, such as a stone male torso coming from a funerary statue of a soldier dating back to the 6th century BCE, now on display in the Arezzo Archaeological Museum. During the middle ages Marciano was a centre of important roads that connected the north and the south, particularly via Cassia and via Francigena.
The importance of this place was due to its strategic position on the hills it stands on, on the border between Arezzo and Siena. For this reason, a fortress, walls and a tower were added onto Castello di Marciano between the end of the 13th century and the beginning of the 14th century. The singular trapezoidal structure shows the military nature of this architecture, which differs from the castles of neighbouring villages which were used as homes.
To visit the historic centre, you have to go through the door above the tower. Inside the town there are several imposing fortresses, in the typical style of Siena. The Church of Santi Stefano e Andrea is also worth seeing, whose original structure was reshaped in '700, and which is home to a canvas by Bartolomeo della Gatta depicting Madonna and child with Saints.
In the countryside of Marciano, on 2 August 1554, the famous Battle of Marciano (also known as the Battle of Scannagallo) was fought, which sanctioned the definitive defeat of Siena by Florence.
&
TOP ATTRACTIONS IN Marciano della Chiana
Social & Web
Find out what they say about us, and tell us about your Tuscany!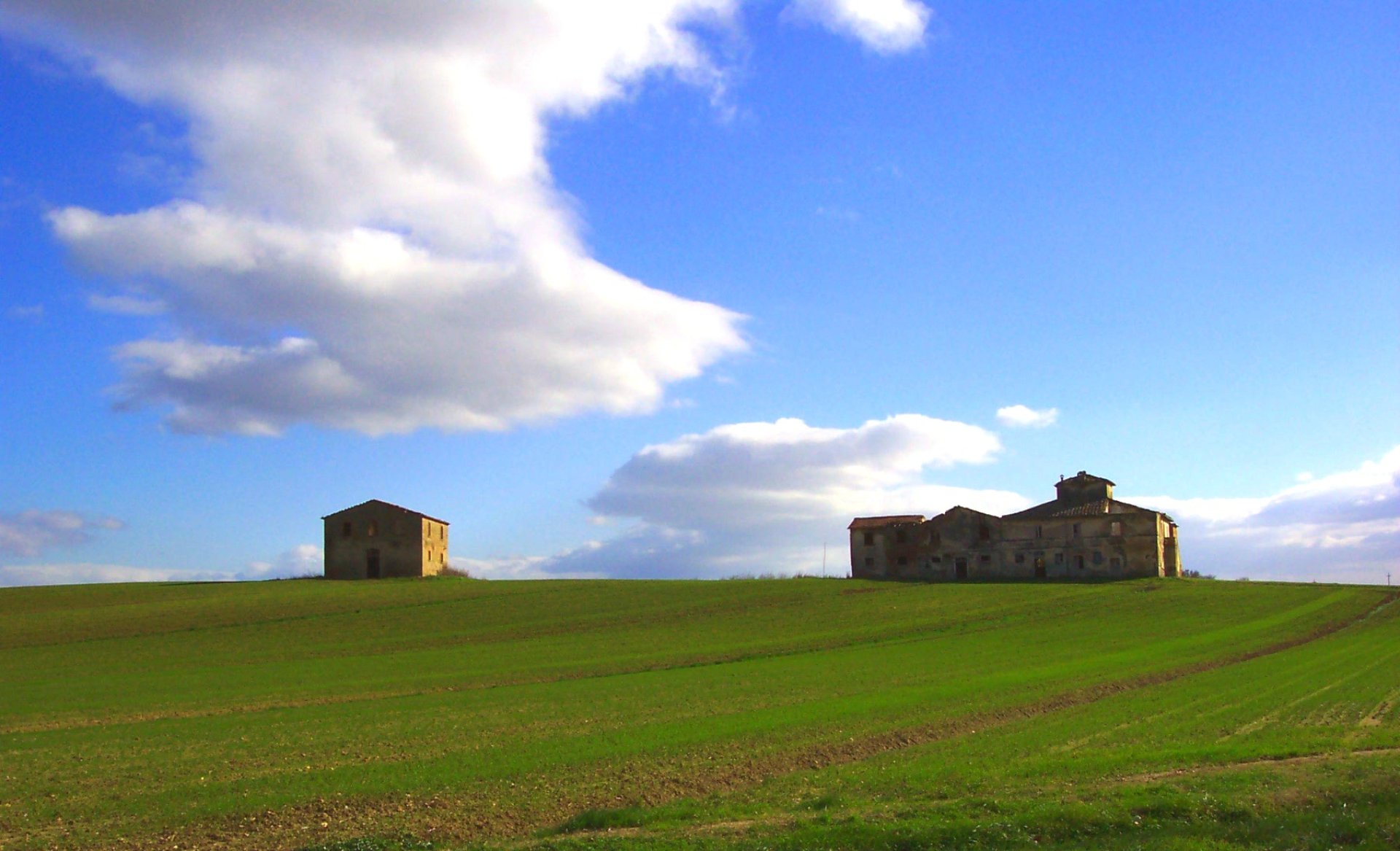 With its fields, it's been known as the "Tuscany's granary" since the Etruscan era
The Val di Chiana – Arezzo is the agricultural heart of Tuscany: its bare lands, seemingly arid – especially when unused – in reality produce crops that are cared for like children, the result of ...
Morekeyboard_backspace