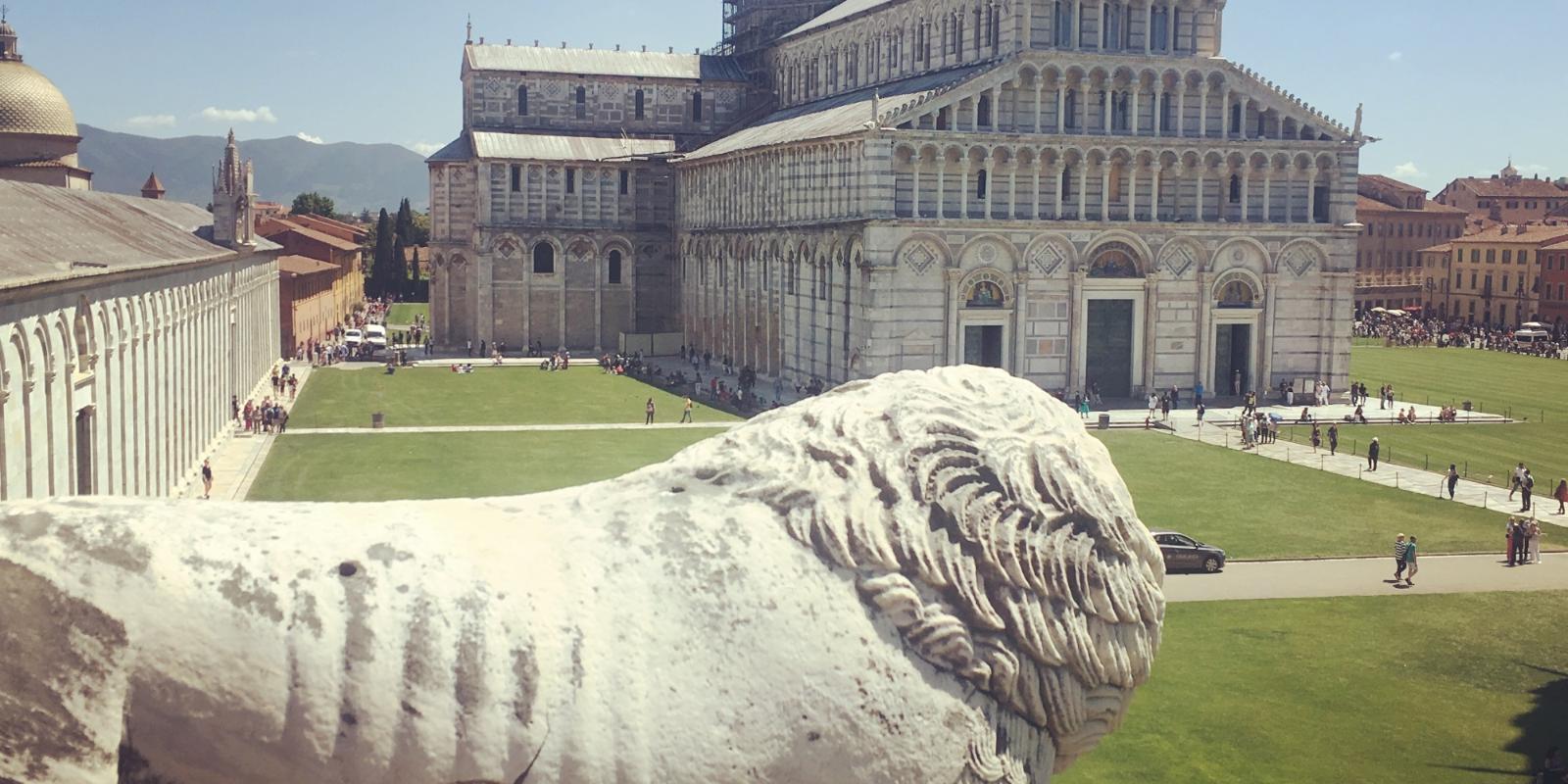 directions_walkTours
Guided tour of Piazza dei Miracoli in Pisa
Enjoy this walking tour of 1 hour and discover the Square of Miracles
Discover all the monuments of Piazza dei MIracoli. Be dazzled by this marvelous square dominated by the Cathedral, which is typical of the distinctive Pisa Romanesque architecture. You will visit the interior of the Cathedral with your guide and you will have time also to take pictures inside.
Admire the celebrated Leaning Tower, the round-shaped Baptistery surrounded by its suggestive columned arcades and its "Camposanto", originally a cemetery, an extraordinary quadrangular cloister.
The commentary of your guide will be particularly focused on the Leaning Tower, one of the wonders of the world. Be enthralled by the history and the leaning structure of the Tower which stirs the imagination of all visitors.
After about 1-hour of guided tour in the Square, if you select the ticket with entrance to the Leaning Tower, you will enjoy the interior visit of the magnificent Tower.
OFFER
Price Tour: 15€ per person
Price tour including the Leaning Tower ticket: 38€ per person
Children under 8 don't pay
IMPORTANT INFORMATION:
Children under 8 years old cannot go up to the Tower for security reasons.
The Leaning Tower is not weelchair accessible.
Going up to the Tower is not recommended for people with heart-related problems
Due to the ongoing COVID-19 virus preventive measures, on the advice of local health authorities all participants will be required to bring your own mask and hand sanitizer. The radios will be frequently cleaned and they will have disposable headphones or you can use your own. The activity will be now a small group experience and during the guided tour the you have to respect the safe distance at least of 1 meter between partecipants
When
From 20 March 2020 to 30 September 2020
start 14:45 end 16:15
Prices include
Guided tour with licensed guide
Cathedral ticket
Headsets to hear the guide clearly
Leaning Tower ticket (optional - the price of this tour including entrance to the Leaning Tower is 38€)
Mask and hand sanitizer
Meeting point
Porta Santa Maria, Piazza Daniele Manin.
Cancellation and no-show policies
If you cancel at least 24 hours in advance of the scheduled departure, there is no cancellation fee. In case of no show there is no refund.
Organization
DiscoveryPisa
P.IVA: 02176310502
Via contessa Matilde 64/d
Pisa