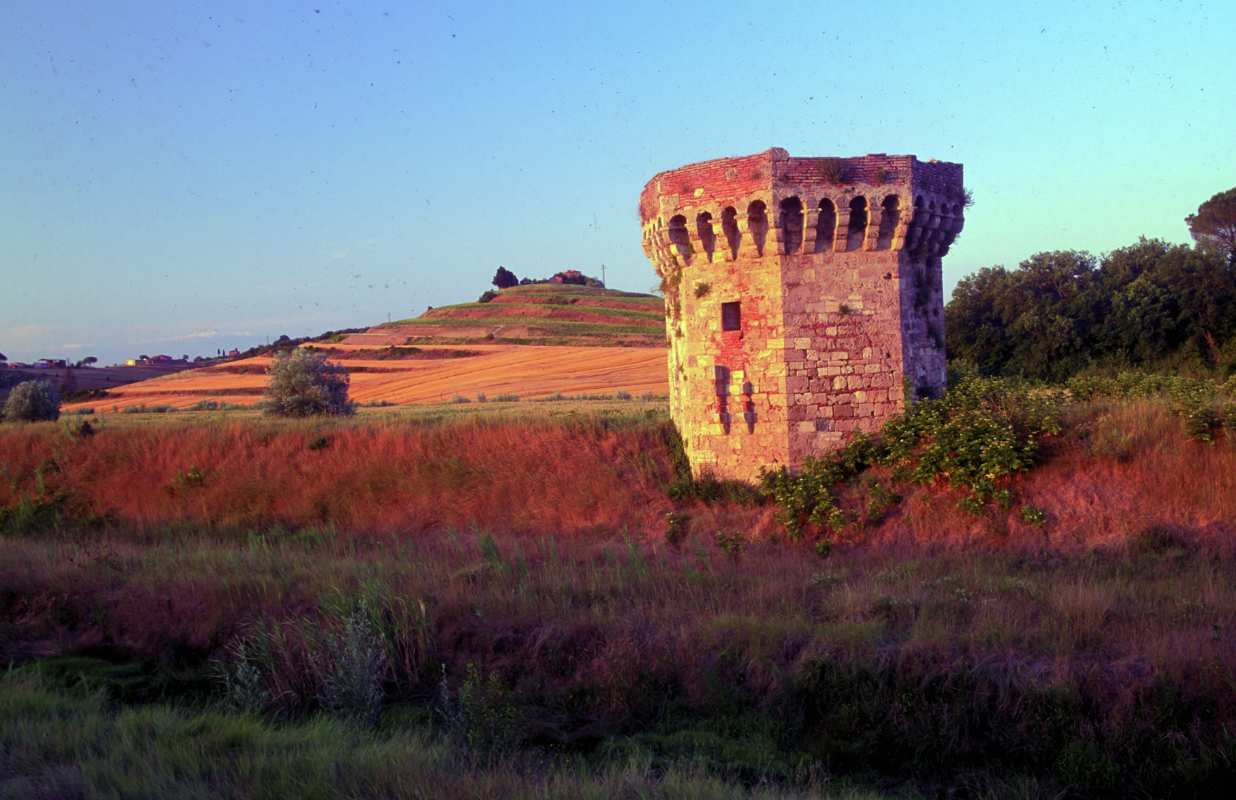 location_cityHistorical Buildings
The towers of Beccati Questo and Beccati Quello
These two towers bear witness to the historical dispute between Tuscany and Umbria
Roughly six hundred years ago, the tower of Beccati Questo (literally meaning "take this" in English) was built by the city of Siena to challenge Perugia's claim to Chiusi Lake. In front of this tower, the Perugians built their tower and named it Beccati Quello (literally meaning "take that" in English).

In the early 15th century, the tower was built anew by the Republic of Siena with an octagonal plan. Originally, the tower of Beccati Questo was built on dry ground and it controlled the border passage over a nearby bridge that crossed the Clanis. Marshland began to encroach on the tower's foundation at the beginning of the 16th century due to the Papal State agreement of 1490. The agreement deviated the Tresa and Maggiore torrents away from Trasimeno Lake towards the Chiana. The objective was to keep the waters that flowed from the Chiusi lake area (property of the Grand Duke of Tuscany) from entering the Tiber River.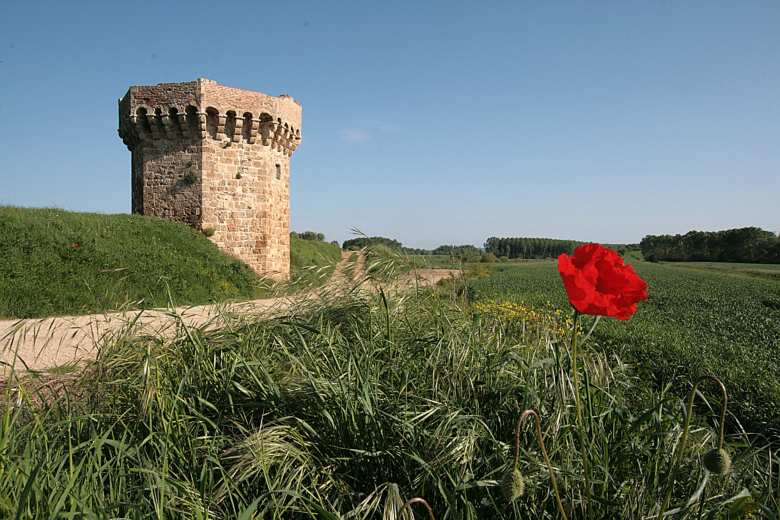 After the work done to recover the marshlands, the right embankment of the Tresa Stream (flowing towards Chiusi Lake) was built around the tower, embedding the bottom two-thirds of subterrain. However the two towers have not been used for military or defence purposes but in order to collect taxes from people who were going across Valdichiana.
Chiusi
A glorious Etruscan history surrounded by a quiet Tuscan countryside
Bordering Umbria, in the Valdichiana countryside, sits the historic city of Chiusi, the proud receiver of the Touring Club's Orange Flag. According to Roman sources, it's considered to be one of the very first and most important Etruscan cities. ...
Morekeyboard_backspace