spaRelax and wellness
Sassetta thermal spa
A range of holistic and bio-dynamic treatments
Terme di Sassetta offers a path of "extended wellbeing" providing a spa experience for both mind and body, which can relax and realign in harmony in this beautiful location. The building itself blends into the surrounding nature, and is built entirely using river rocks collected in the fields and chestnut woods of Val di Cornia.

The spa is in an area known as 'La Cerreta', a biodynamic 75 hectares, which are surrounded by dense Mediterranean forest in the Pian delle Vigne valley in Sassetta (LI).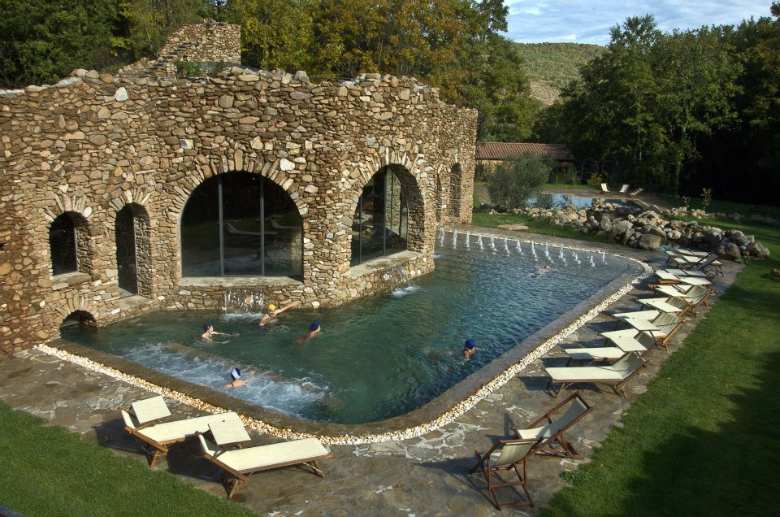 At the spa, thermal itineraries and holistic treatments are combined with exclusive use of the spa's products, including both Western and Eastern treatments, face and body treatments inspired by those used by the Etruscans, and a fresh and biodynamic cosmetic menu prepared on the spot. The activities at the spa follow the rhythm of the seasons with a truly holistic approach including thermal water, flowers, plants, food, light and of course the expertise of the spa's staff. Terme di Sassetta keep alive the long spa tradition of the Etruscans in Val di Cornia using a centuries old knowledge of wellbeing.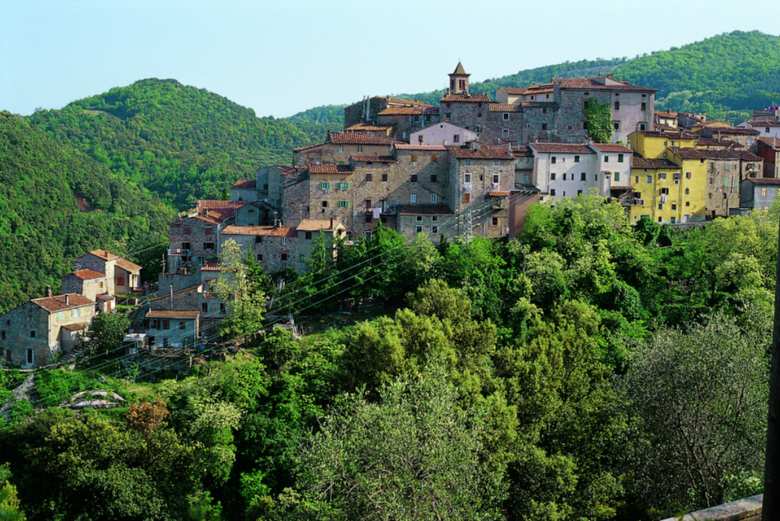 The thermal waters of the Terme di Sassetta are rich in sulphates, calcium and essential minerals, naturally emerging from the ground at 49.6 °C at a rate of 200 litres per minute. This natural combination of minerals and heat has the maximum therapeutic effect on skin, muscles and respiratory system.
Sassetta
A village nestled on a hill surrounded by forests of chestnut trees along the Etruscan Coast
Sassetta is a village in the Val di Cornia, a village of houses perched on a hill in the hinterland of the Etruscan Coast, made up of narrow streets, small squares and endless views. The area is famous for its red marble, found nowhere else in the world, which stonemasons and creative sculptors have skillfully shaped for centuries. ...
Morekeyboard_backspace