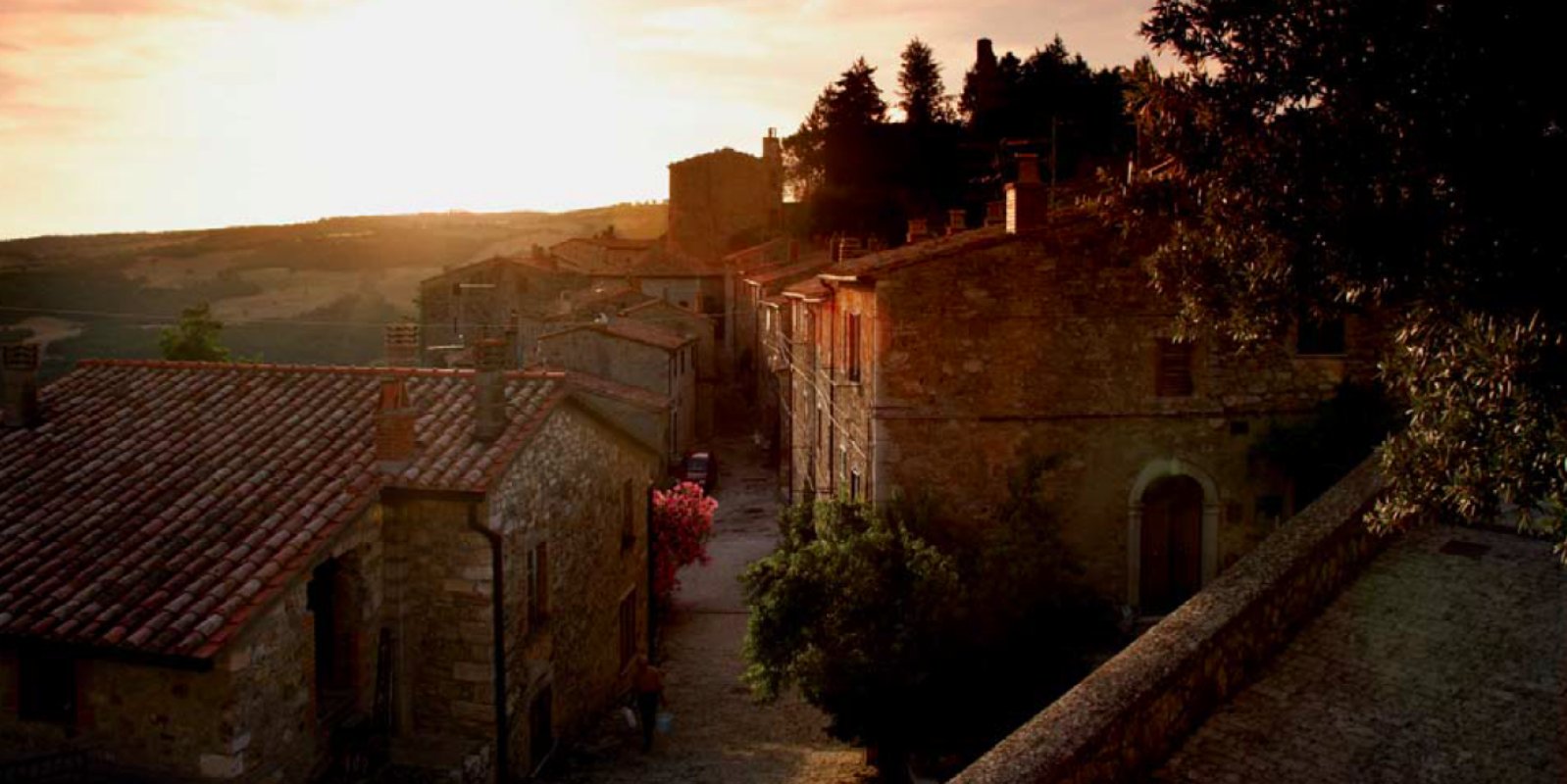 Hamlets, districts and squares
Rocchette di Fazio
A characteristic and scenic medieval village in the municipality of Semproniano
There are many villages to visit and admire near Semproniano, in the province of Grosseto, including Rocchette di Fazio. The name "Rocchette" means "small fortresses" (including the ones ruled over by Bonifazio Fazio Cacciaconti). This village was mentioned as early as 1216 with the name "Castrum". After 1291, it passed into the hands of Fazio Caccciaconti, who was followed by the Baschi, Salimbeni and Orsini families.
The castle in Rocchette was small and also included the parish church, the priest's house, the town hall, storehouses and a few private homes. A small settlement formed outside the gate but it wasn't encircled by a wall. To make up for it, the courtyard was vast, even extending beyond the Fiora River.
Visitors to Rocchette di Fazio today can admire the ruins as well as the peace and tranquility this medieval village provides. Indeed, the town boasts interesting views and picturesque corners that have miraculously remained intact throughout the centuries.
Climbing up what was once the Aldobrandesca Fortress, visitors can see the ruins of the tower and a cistern. The location is beautiful and the view ranges from the Amiata to the Argentario, as well as the cliffs in the Rocconi Nature Reserve.
Semproniano
A VILLAGE ENCOMPASSING THE RUINS OF AN ANCIENT ALDOBRANDESCHI FORTRESS
Semproniano is the southernmost town in the Amiata region, the gateway to the volcano for those travelling from Saturnia and further south from Aurelia. The village, tightly surrounding the few ruins of the Aldobrandeschi Fortress, can be explored on a pleasant walk along the steep streets, often covered in steps. ...
Morekeyboard_backspace
You might also be interested in