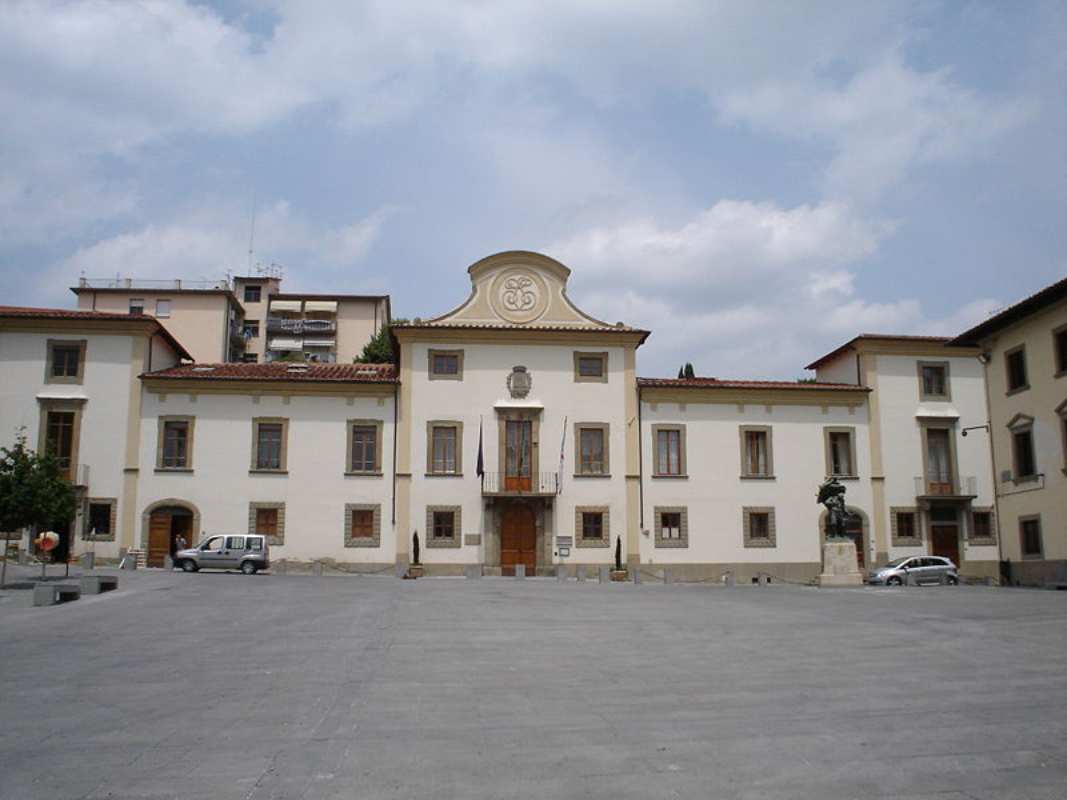 location_cityHistorical Buildings
Palazzo Sansoni Trombetta, Pontassieve
The social and political heart of the Tuscan town
The town hall of Pontassieve stands in piazza Vittorio Emanuele II, in the centre of Pontassieve. Also referred to as Palazzo Sansoni Trombetta, it stands on the northern side of the square, which has been the town's economic, social, political and religious hub since the sixteenth century. Now home to the town hall, the edifice was built in the mid 1700s. In the 1800s, it was owned by the Trombetta banking family from Corfù, who married into the Sansoni family. The façade displays a decoration that elegantly interweaves the initials of the surnames of both families.

The Sala Grande (main hall) features eight frescoes by Ferdinando Folchi, with the Trombetta coat of arms in the middle and Italy to the side, holding the flag of unified Italy, and Greece, still under Ottoman rule, who holds a state of Minerva the warrior. In the background we see the native island of the Sansoni family and Florence, where the Trombetta were powerful.
Pontassieve
A historic village with iconic bridges and natural parks, along the Renaissance loop
The town of Pontassieve, located at the spot where the river Sieve flows into the river Arno, is surrounded by typical Tuscan countryside villages. It's dotted with hills covered with vineyards, olive groves and the occasional church, castle and farm. As can be seen from numerous archaeological relics, the town was once inhabited by the Etruscans and Romans. ...
Morekeyboard_backspace