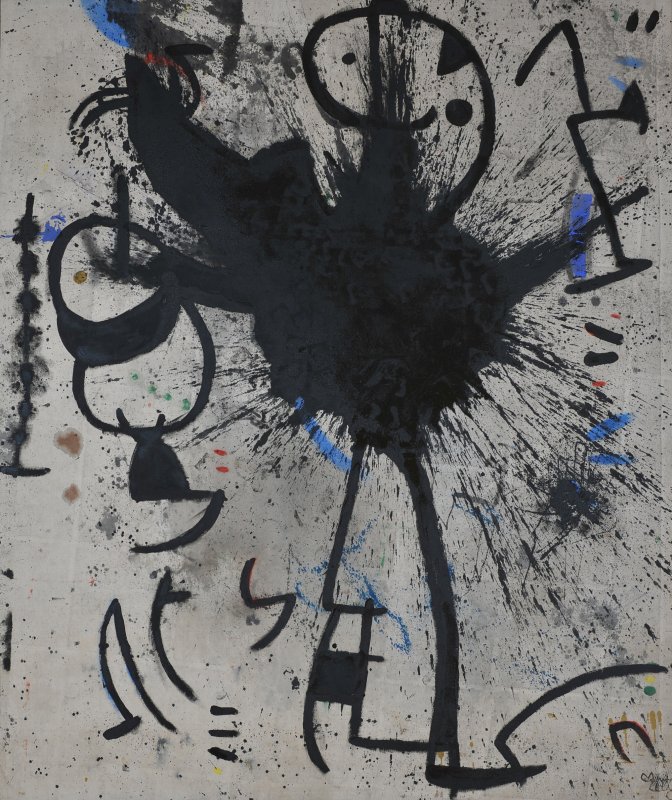 account_balanceMuseums
Museo Mo.C.a – Montecatini Contemporary Art
An exhibition space inside Palazzo Comunale dedicated to contemporary art
The new exhibition space dedicated to contemporary art opened in Montecatini in December 2012, in a place known for its beauty and historic and cultural importance: the 20th-century Palazzo Comunale. The opportunity allowed for the restoration of the wonderful building, used until 2007 as the Post Office: its original purpose was narrated by Galileo Chini in a cycle of illustrated windows that enriched the environment, which depicted the theme of communication.
Mo.C.a. is the first Civic Gallery in the city and its rooms are home to internationally-renowned works, such as the important paintings by Pietro Annigoni and Joan Mirò, with his monumental and imposing painting Woman Encircled by the Flight of a Bird, executed between 1975 and c. 1978 and gifted by the artist to the city in 1980 for the impromptu "Omaggio a Mirò".
There are also immensely famous statues, like the one by the Swiss artist Claraz, included in the prestigious Larousse encyclopedia, and the works of Orfeo Tamburi, Umberto Buscioni, Sergio Scatizzi and Marco Lodola. Mo.C.a. is an avant-garde space aimed at the diffusion and understanding of a multitude of visual languages through temporary exhibitions and which offers to possibility of using a didactics room for experimenting hands-on with these languages. The models for such a project were first and foremost the Tate Gallery in London and the MOMA in New York.
Info: mocamontecatini.it
Montecatini Terme
THERMAL BATHS, RELAXATION, SPORTS, HEALTH, SHOPPING AND ENTERTAINMENT
Montecatini Terme, located just a few kilometres from some of the major cities of art in Tuscany and from the two main regional airports, owes its fame to the therapeutic properties of its waters, the elegance of its buildings and the architectural heritage found around the springs. ...
Morekeyboard_backspace
You might also be interested in