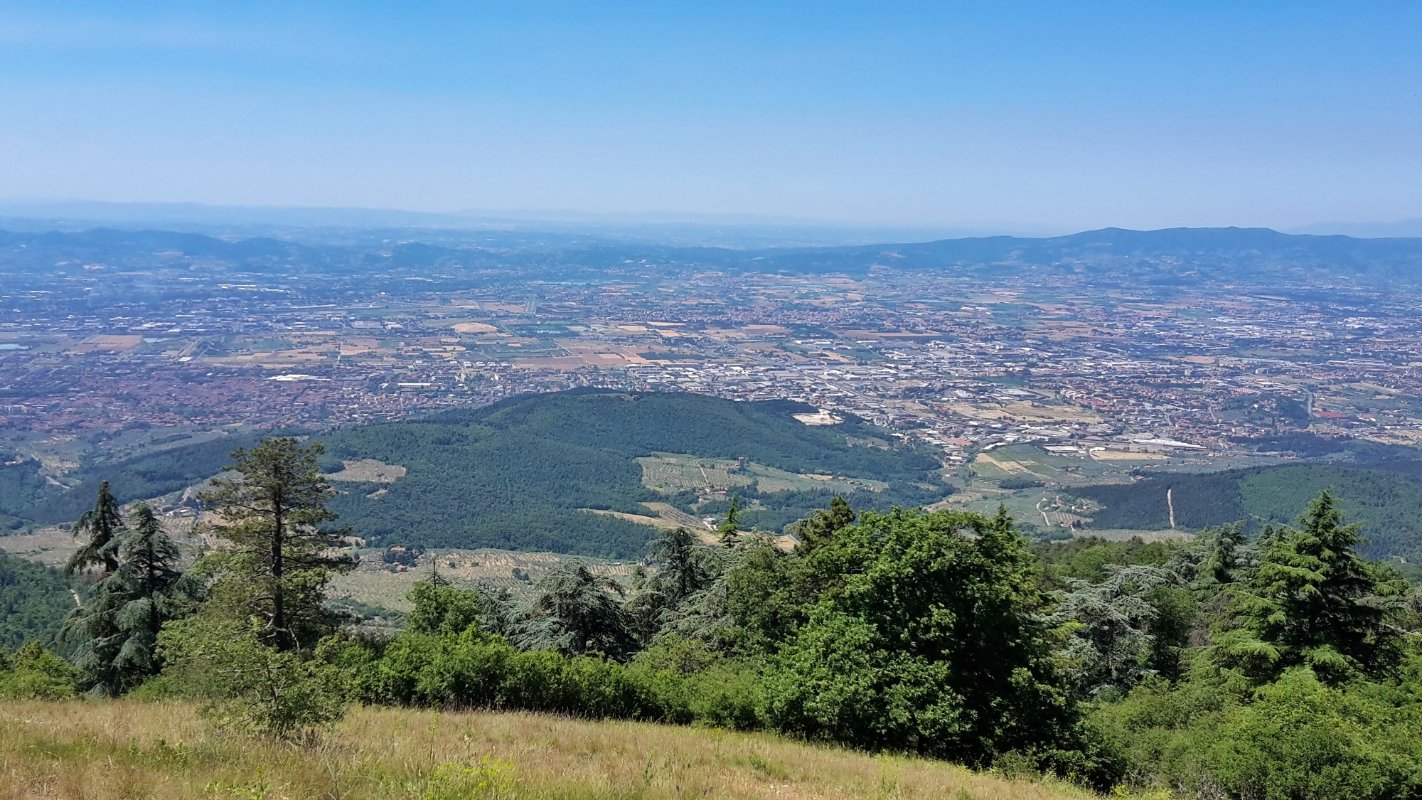 panoramaPanoramic views
Monte Morello
Amazing views just a few steps from the city center
If you leave from the center of Sesto Fiorentino and follow the main road, you'll reach mountainous landscape with pasture land, oaks, pines, cypress trees and white pines. Monte Morello's flora has not always been so green and heterogeneous; in fact, the area has been subject to widespread deforestation over the centuries. As a result, the Lorena dynasty made ample efforts to re-plant its natural landscape. There are several ways to reach the mountain. Those arriving by car can go through Sesto Fiorentino, passing along the 'Tre Ponti' road or through the hamlet of Colonnata; the roads meet once more at the Bottega di Morello.

Once you have passed the slopes of the Castellare and the Gualdo Lodge, you'll reach Piazzale Leonardo. From Florence, go up the Via Bolognese and follow the road to Morello. The road passes in front of the ex-hospital, 'Banti' and becomes narrower before finally reaching Piazzale Leonardo. From the mount, you can enjoy beautiful views of the Piana di Sesto plain and a breath-taking panorama of Florence. The most stunning view is from the third peak, known as 'Terza Punta'. At 934 meters, it is the tallest peak which can only be reached on foot. From here, the sights are simply marvelous. You can see myriad red rooftops and the two cities' main monuments in addition to surrounding agricultural fields whose colors range from green to brown.
Sesto Fiorentino
Far from the chaos, amidst nature, Etruscan tombs and splendid ceramics
Not far from Florence is the city of Sesto Fiorentino, known especially for its ceramic production and for the numerous artistic treasures it is home to. Sesto Fiorentino boasts a history that can be traced back to the ancient Etruscan settlements, later growing around the Via Cassia during the Roman era. ...
Morekeyboard_backspace
You might also be interested in