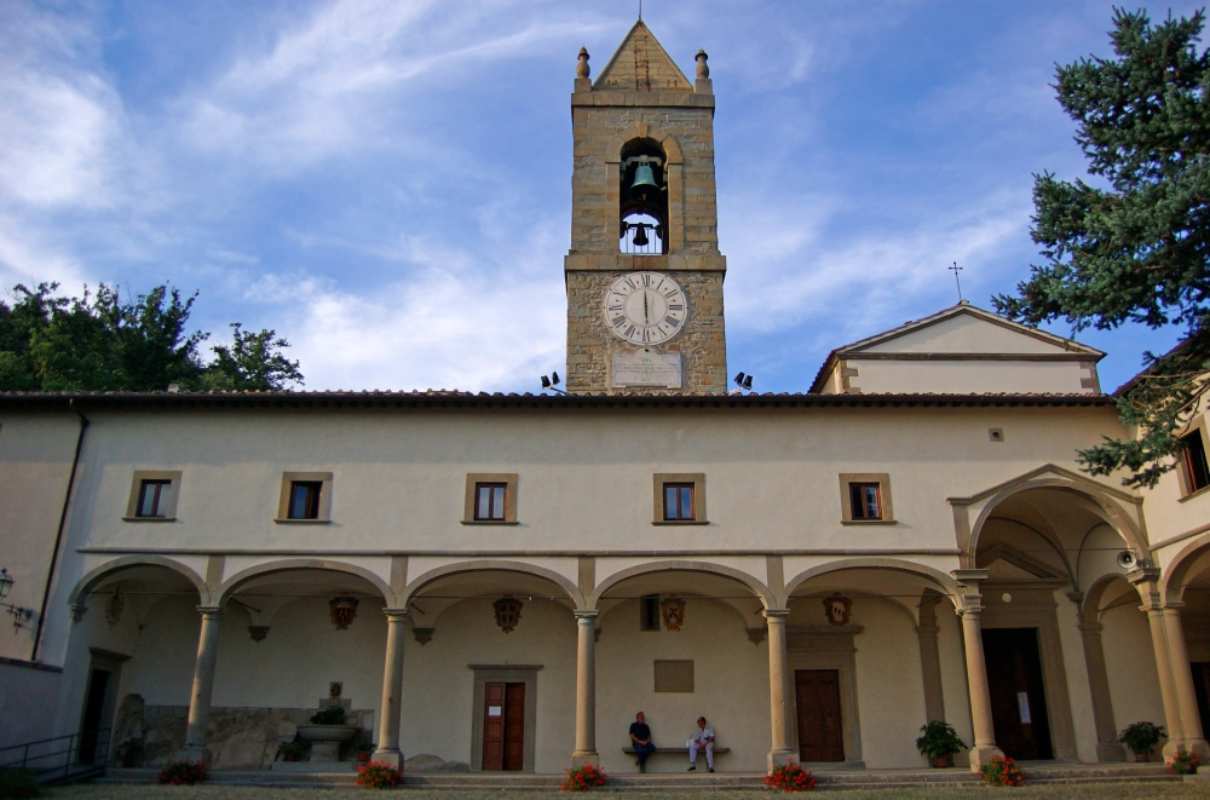 Places of worship
Sanctuary of Madonna del Sasso in Pontassieve
A pilgrimage site immersed in nature
The Sanctuary of Madonna delle Grazie, or of Madonna del Sasso, in Pontassieve is situated in a panoramic location, like a terrace which looks out onto Valdarno and Val di Sieve and it is a worship building which has its roots in ancient times.
In the late Middle Ages some caves in the area were chosen as place of hermitage and it was near one of the tabernacles, built in the era of hermits, that a shepherdess saw the Blessed Virgins everal times, between 1484 and 1485. The worship arising from that event led first to the construction of a small oratory and then, following its rising fame, to the construction of an even bigger building between the end of the 15th century and the beginning of the 16th century. Together they were then enclosed at the end of the 16th and 17th centuries and the beautiful loggia was added to protect the pilgrims.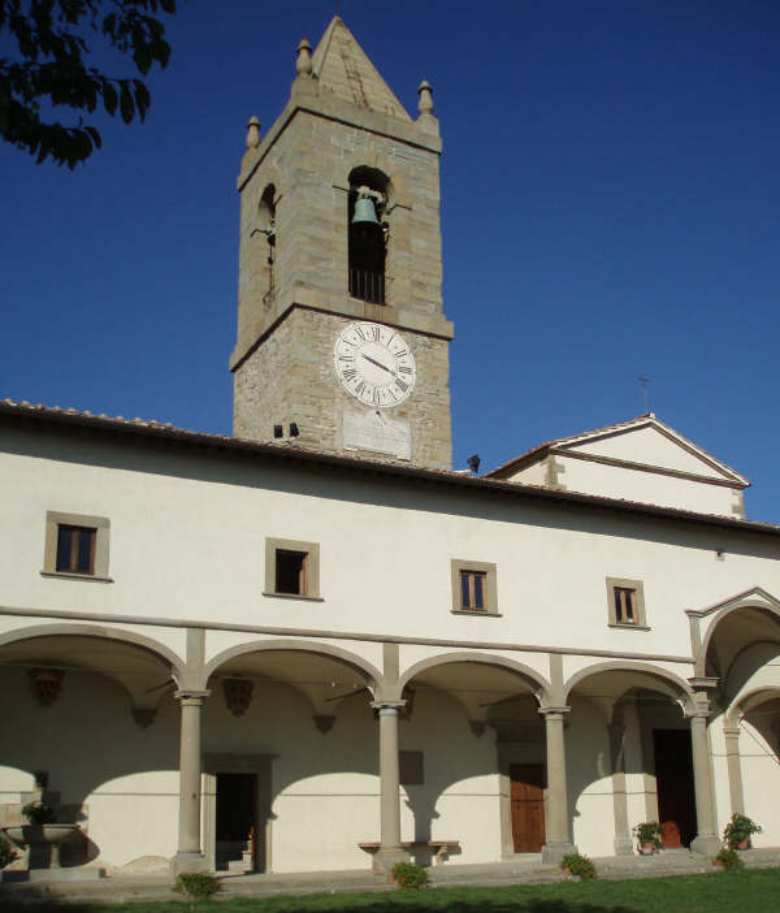 Inside the church, you can admire the large high altar from around 1504, thought to be by a pupil of Sansovino, with two small niches to the sides with two wooden statues depicting the prophet Eletta Ricovera (one of the shepherdesses) and her father on top, who was miraculously healed upon the first apparition. On top of the altar is the stone on which legend says the shepherdess first saw the Virgin Mary.
Among the works kept in the church there the Madonna with Saints by Vignali (1621), the Passage of St. Joseph by an unknown painter from the 17th century, while on the right there is a St. Isadore by an anonymous painter from the 17th century and a Crucifixion by Velio (1600).
The inside staircase leads to the lower oratory, with the venerated imaged of Madonna delle Grazie, the Tabernacle of the Hermit with the rock of apparitions, the hermit's well and the cell of Sant'Andrea.
Pontassieve
A historic village with iconic bridges and natural parks, along the Renaissance loop
The town of Pontassieve, located at the spot where the river Sieve flows into the river Arno, is surrounded by typical Tuscan countryside villages. It's dotted with hills covered with vineyards, olive groves and the occasional church, castle and farm. As can be seen from numerous archaeological relics, the town was once inhabited by the Etruscans and Romans. ...
Morekeyboard_backspace