account_balanceMuseums
Glass Museum
The city's great glassmaking tradition on display
Empoli Glass Museum is located in the old Salt Warehouse and documents the history of the city's glassmaking industry, which dates to the fifteenth century, and its impact on Empoli's economic, urban and social fabric. Videos, reconstructions and historical documentation take visitors by the hand and explain how master glassmakers work.
Glass items such as "fiaschi" (flasks), demijohns, recipients and table utensils are on proud display in the museum, displaying the traditional green color due to the iron oxide in the sand.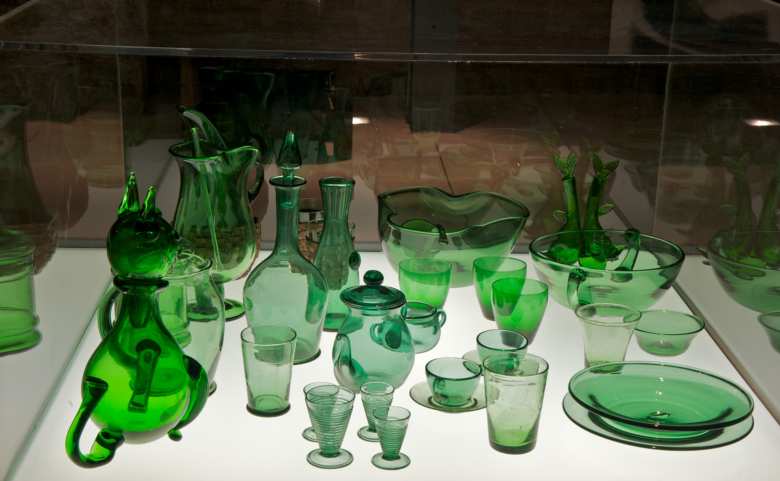 These household items are the centerpieces of the museum, objects found in local homes, kitchens and wineries that illustrate daily life and customs, which led to the development of local, national and international wine and olive oil trade. Centered on an exceptional craft, the museum tells the story of an industry that has known how to move with the times through creativity and competencies.
Glass art and colored glass is also on show in the museum, as well as the transparent, engraved and decorated varieties, which have typified Empoli's industry since the mid 1950s.
Info: museodelvetrodiempoli.it
Empoli
THE BIRTHPLACE OF PONTORMO AND THE TRADITION OF GLASS CRAFTSMANSHIP
Empoli is the most contemporary center in the Valdelsa, and if on the one hand, it's the perfect base for exploring the surrounding territory, on the other, the city also knows how to surprise the visitor with a few historic and artistic gems, some perhaps unexpected. Known since the 8th century as a castle, Empoli boasts ancient and refined origins. ...
Morekeyboard_backspace