Places of worship
Convent of Frati Passionisti on Monte Argentario
Immersed in the forest is a peaceful place that boasts a beautiful view of the Archipelago
For those who love nature, history and good food, there's a place waiting to be discovered at the peaks of Monte Argentario. Walking along the road immersed in the forest that connects Orbetello to Porto Santo Stefano, you'll come to the Convent of the Presentazione al Tempio, also known as the Convent of Frati Passionisti because it's the headquarters of the Congregation of the Passion of Jesus Christ, called Passionists.
It was built in 1737 by St. Paul of the Cross following a miraculous vision of the Virgin Mary, who showed him the exact place to build the convent, and still today it's home to about a dozen Passionists. The small church conserves a beautiful image of the Argentario Queen of Heaven dating to the 1600s, and from the terrace in front of the church, you can enjoy a unique view of Orbetello, the Pontente Lagoon and the Tombolo della Giannella.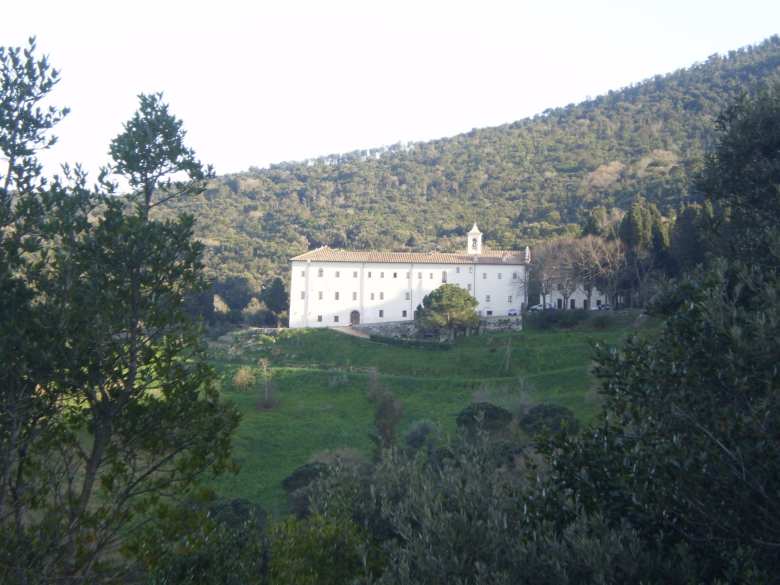 The convent chapel, small and refined, is open for visits; you can even pray in the same spot where Pope John Paul II did in 2000. Climbing up a bit further, you'll come to the San Giuseppe retreat, which once housed novices and now, though not inhabited, is excellently maintained thanks to a network of volunteers.
Opposite the convent is the "La Sorgente" refuge, where you can sit in the shade of the trees and taste typical dishes made with porcini mushrooms, polenta, wild boar and other characteristic ingredients.
Monte Argentario
A headland surrounded by crystal-clear sea, supported by historic fortresses
Monte Argentario is a magnificent headland surrounded by the sea and connected to the coast by two artificial strips of land, the Orbetello dam and the tombolo di Gianella. The municipality covers a wide area, including much of the south of the Grossetan Maremma; Porto Santo Stefano and Porto Ercole are its two main centres. ...
Morekeyboard_backspace