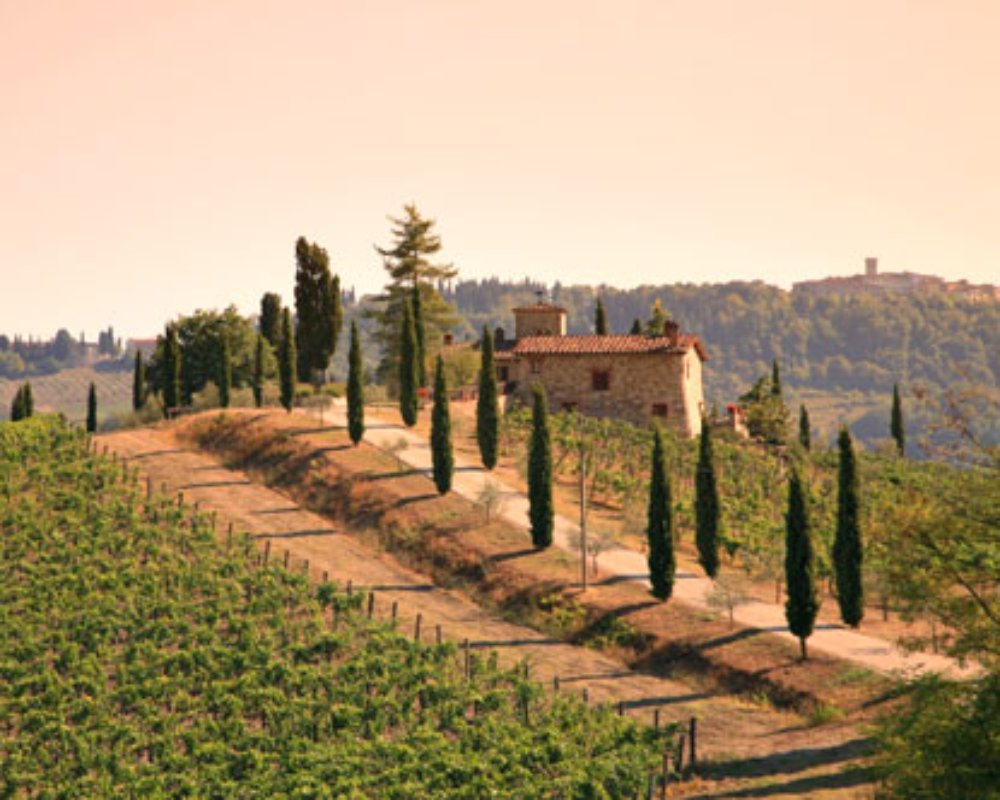 location_cityHistorical Buildings
Chianti, Castlenuovo Berardenga
Travel here for breath-taking views
The civic clock tower was originally part of Castelnuovo's defense system. Located in the center of a vast territory owned by the Urgugieri della Berardenga, this structure was fortified by the Republic of Siena, thanks to a project headed by Mino Dei, a Sienese architect who began the project on July 23, 1366. To distinguish it from other ancient castles located throughout the area, it was called 'nuovo' or new. Due to its strategic position, it was often stage to long conflicts and battles against Siena's historical rival: Florence.


Toward the end of the XV century, the walls of the new castle were re-enforced and expanded on several sides. Other fortification processes were carried out in 1526 when the Balia Council decided to re-enforce the city walls by building towers, one of which was the Civic Tower which also provided access to the castle. The walls and towers were torn down toward the end of the XVIII century to make room for the Villa Chigi Saracini complex. The present-day tower was salvaged and transformed into a civic tower, in addition to another one which was dramatically restructured to serve as the custodian's quarters. Its first clock dates back to 1763; it was replaced in 1896, with the clock that is still in use today.

The tower maintains many of its eighteenth century characteristics such as its rectangular plan and covered terrace. This three-floor plan is set upon abutments made with mixed stones and bricks, which are characterized by a special framing network and corner pilasters in brick; its well-shaped frame is also in brick. On the ground floor, you'll find a large arched opening that characterizes the large vaulted room. This entrance once gave access to the ancient hamlet. On its main façade, visitors will find a seal representing the community of Castelnuovo. The clock is located on the façade's last level. Down below, one can catch a fantastic glimpse of the Chianti landscape.

Opening hours:
Sundays and holidays from April to September – 9am to 12pm and October to March – 10am to 1pm; admission: 2 euro (1 euro for residents); visits are available prior reservation on other days.
Admission: 2 euro (1 euro for residentsi)
Call the Association 'Quinquatrus' at tel. 3494379381 or 0577/355607.
www.quinquatrus.com
Castelnuovo Berardenga
The vast territory is close to the evocative Crete Senesi
Castelnuovo Berardenga is at an altitude of 351m and has a population of approximately 7000 inhabitants. The town takes its name from Count Berardo, a descendant of the Count of Siena Guinigi who governed over the city during the second half of the IX century. His family moved to the country when they lost control of Siena. ...
Morekeyboard_backspace
You might also be interested in