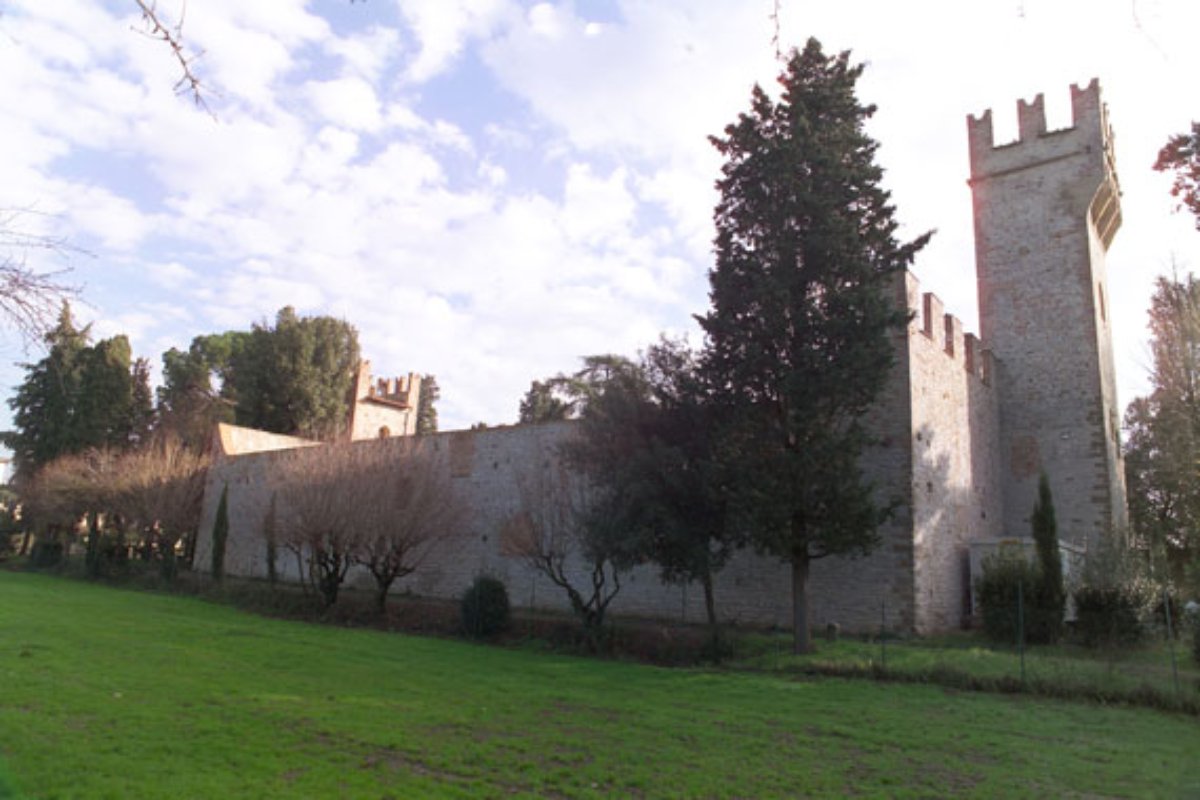 location_cityHistorical Buildings
Acciaiolo Castle
Scandicci's seeped in history
This monumental complex includes a villa, park and garden and it's well-known as the 'Castello dell'Acciaiolo' or simply 'L'Acciaiolo'. Located in Scandicci, this imposing building boasts a history that goes back multiple centuries. According to historical documents, the structure was cited as far back as the XIV century, when the area was owned by the Rucellai family, one of the most important Florentine land-owning dynasties. At that time, the Castle was called 'Calcherelli' and it had military functions. During the following century, it passed into the hands of the Davizzi clan, whose coat of arms can still be seen on the Northern tower. In 1546, the Castle was acquired by Roberto di Donato Acciaioli, and it continues to be called by that owner's name.

During this period, several interesting architectural elements were added to the castle or modified, such as its entrance, staircase and large fireplace on the ground floor, in addition to its paneled ceilings. Nonetheless, its fourteenth century military structure remained virtually unchanged even though it was no longer used for military functions. In fact, in the two centuries in which it belonged to the Acciaioli, the Castle gained importance as a noble residence and was strictly tied to agricultural purposes.

Its original chapel, dedicated to the Holy Cross, was built in the XVIII century. It is one of Florence's few examples of the late Baroque style. The Chapel was built by the Gentile-Farinola family, who owned the castle after the Acciaioli. Scandicci's Municipal Administration became its owner in 1999 after paying lire 2,600,000,000 to the Caini family, who owned the building at the time.
Scandicci
GET LOST NEAR FLORENCE IN A WEALTH OF SURPRISING SIGHTS
Scandicci, only 6 kilometres from Central Florence, is a small modern town surrounded by pleasant hills, accented by historic-artistic elements that render them especially attractive. The Scandicci area spreads from the banks of the river Arno in the north to the Val di Pesa in the southwest. ...
Morekeyboard_backspace
You might also be interested in