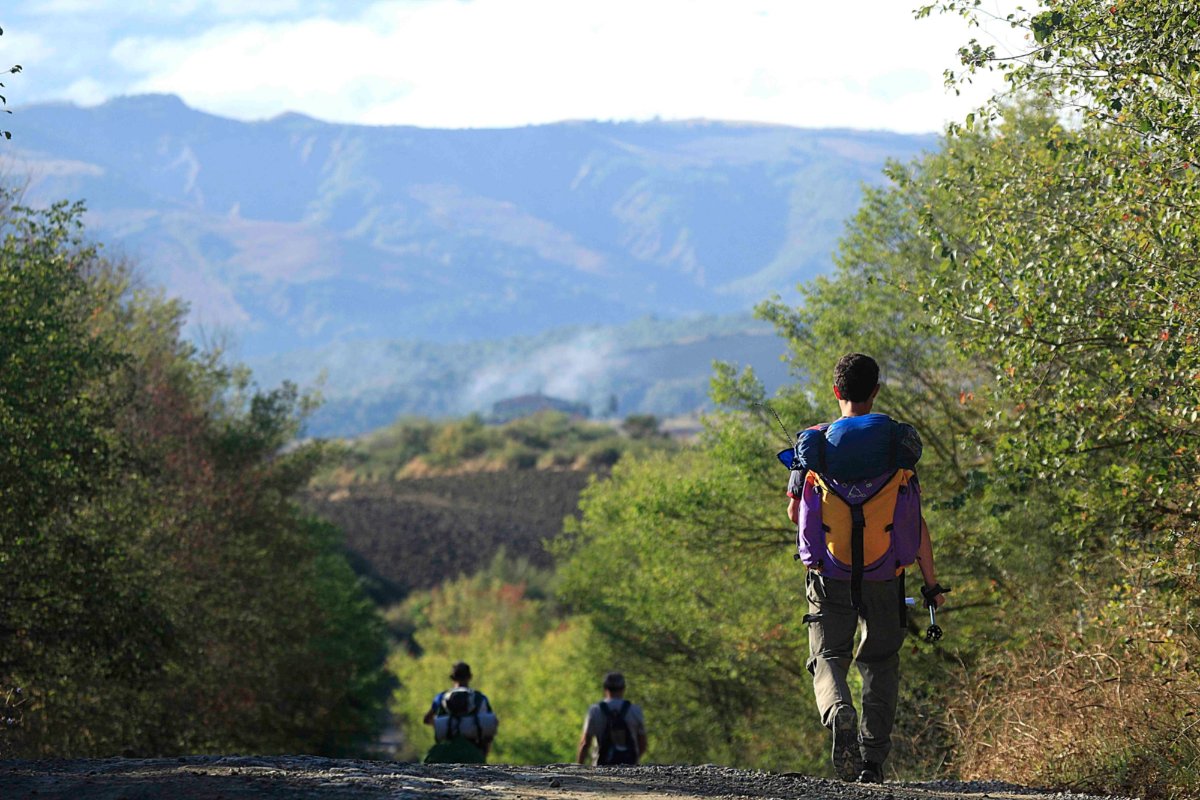 The Slow Travel Fest is the official regional festival dedicated to slow travel and outdoor experiences along the Via Francigena. The event offers a rich program of excursions, music, street performances, meetings to better enjoy the centuries-old road. Born as a single event in Monteriggioni, it has become an itinerant festival. Now in its fifth edition, the activities of the 2019 program take place in Filetto, Villafranca in Lunigiana, Camaiore, Abbadia a Isola, Monteriggioni and Fucecchio. Four great appointments have been scheduled: Lunigiana Folks & Family; Camaiore Trekking & Climbing; Monteriggioni Walks & Talks and Fucecchio Bike and Ride.
The Folks&Family appointment in Lunigiana offers a rich program of excursions on foot, by bicycle and on horses; river hiking; stories, concerts, performances and workshops.

Camaiore is one of the most appreciated places in Italy for climbing enthusiasts and a perfect point to use when planning excursions to the Apuan Alps. In fact, the town will become the capital of hiking and climbing. Among the scheduled activities is a climbing wall challenge and a street boulder competition, with demonstration and lessons for beginners and kids. During the three-day festival it will also be possible to participate in the hiking program; the schedule also includes conferences, exhibitions, concerts and tastings. The festival offers the chance to discover the Camaiore valley, an extraordinary natural theater between the sea and the Versilia hinterland.
Over the last five years, the Slow Travel Fest of Monteriggioni has transformed this town into a small cultural capital of the Via Francigena. Hosted in the monumental complex of Abbadia a Isola, the 2019 edition will offer a weekend full of activities – such as excursions, walks, talks, music and street performances – all dedicated to nature and rethinking space and territory at "low speed".
Last stop: cycle tourism, road bikes, gravel and MTB in Fucecchio - known for its Padule, the famous wetland: two days of cycling , music, shows, red wine and steak, along the ancient roads and pathways of Tuscany, from the Via Francigena to the Via Romea Strata.
Social & Web
Find out what they say about us, and tell us about your Tuscany!
Monteriggioni
Perched on a gentle hilltop, the 14 towers lead us into the past
Monteriggioni, whose stone halo shines from the top of a hill, is one of the most memorable towns in all of Italy. The town stands illusion-like to travellers wishing to dive into the Middle Ages and its beauty is such that Monteriggioni has played the leading role in films as well as in an episode of the popular videogame Assassin's Creed. ...
Morekeyboard_backspace