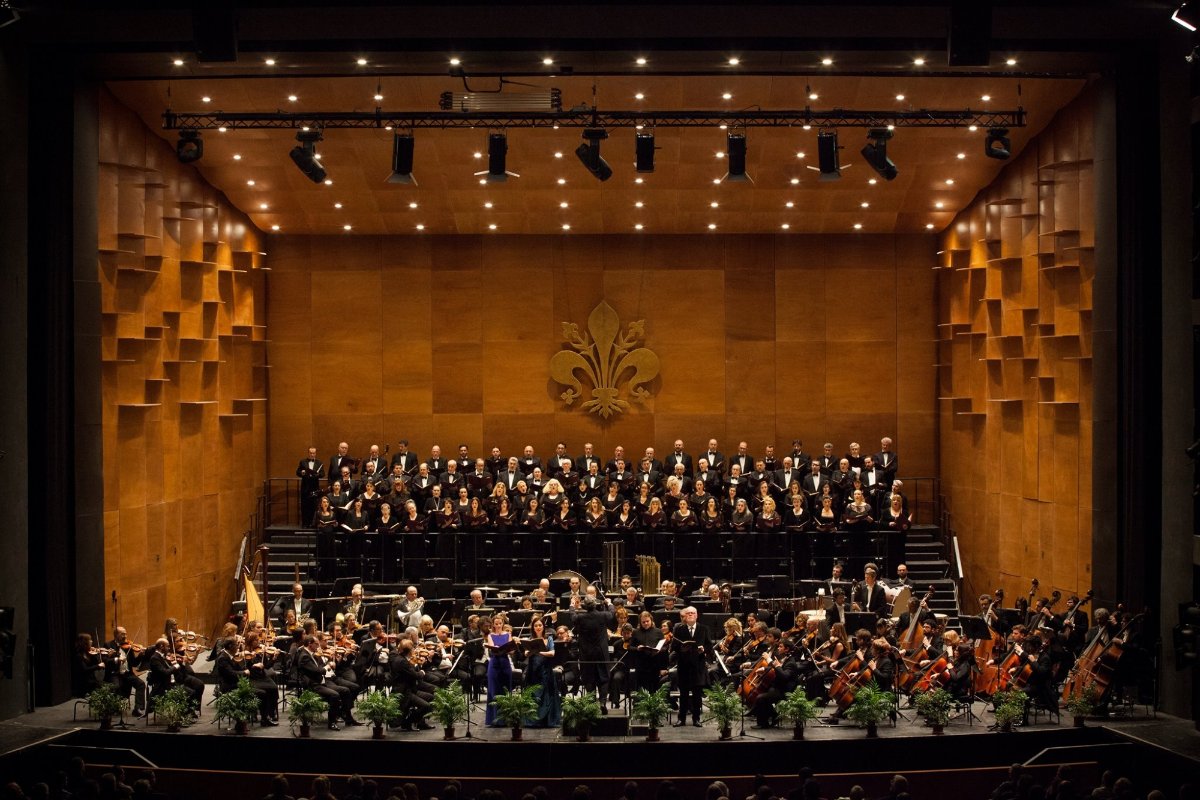 The Maggio Musicale Fiorentino takes place every year in the period running from the end of April until the beginning of July in Florence. It is a prestigious artistic festival with a program packed with events: operas, concerts, ballets and prose performances. The Maggio Musicale Fiorentino was founded in 1933 through the initiative of the patron Luigi Ridolfi Vay da Verrazzano and the conductor Vittorio Gui, with later support from the official Alessandro Pavolini, Ridolfi's successor.
Originally, this important musical festival was designed specifically to celebrate the old-style "joie de vivre" in a sort of rebirth associated with springtime. Dancing, music and theatrical performances were a way of paying tribute to a season of blossoming, of feeling carefree, a far cry from the sadness and grayness of winter.

Indeed, in the past, the Calendimaggio was also celebrated – not just in Florence but in all of Tuscany. This was a recurrence that fell on the first day of May and included parades, courts and banquets throughout the city streets. The songs, known as "maggi", were sung by groups of young men and women who would wear floral accessories for the occasion. Accompanying the "operatic maggi" were "theatrical maggi," which consisted in proper plays and theatrical bits. In our contemporary era, this performance maintains its exceptional quality and is held in the main theatres of Florence throughout the duration of the Maggio Musicale.
Organization
Tel. 055 2001278
Maggio Musicale Fiorentino
Social & Web
Find out what they say about us, and tell us about your Tuscany!
Florence
A stunning city where you will lose yourself in the art, history, fashion and traditions of Tuscany
No one plans a visit to Tuscany without planning a visit to Florence: the city of the lily is a treasure trove of artistic treasures and the centre of a fervent vitality. Aside from its exceptional heritage of art, bearing witness to its centuries of civilisation, Florence can be enjoyed in so many ways: promenading along the enchanting riverbanks at sunset, entering the bohemian alleys of ...
Morekeyboard_backspace