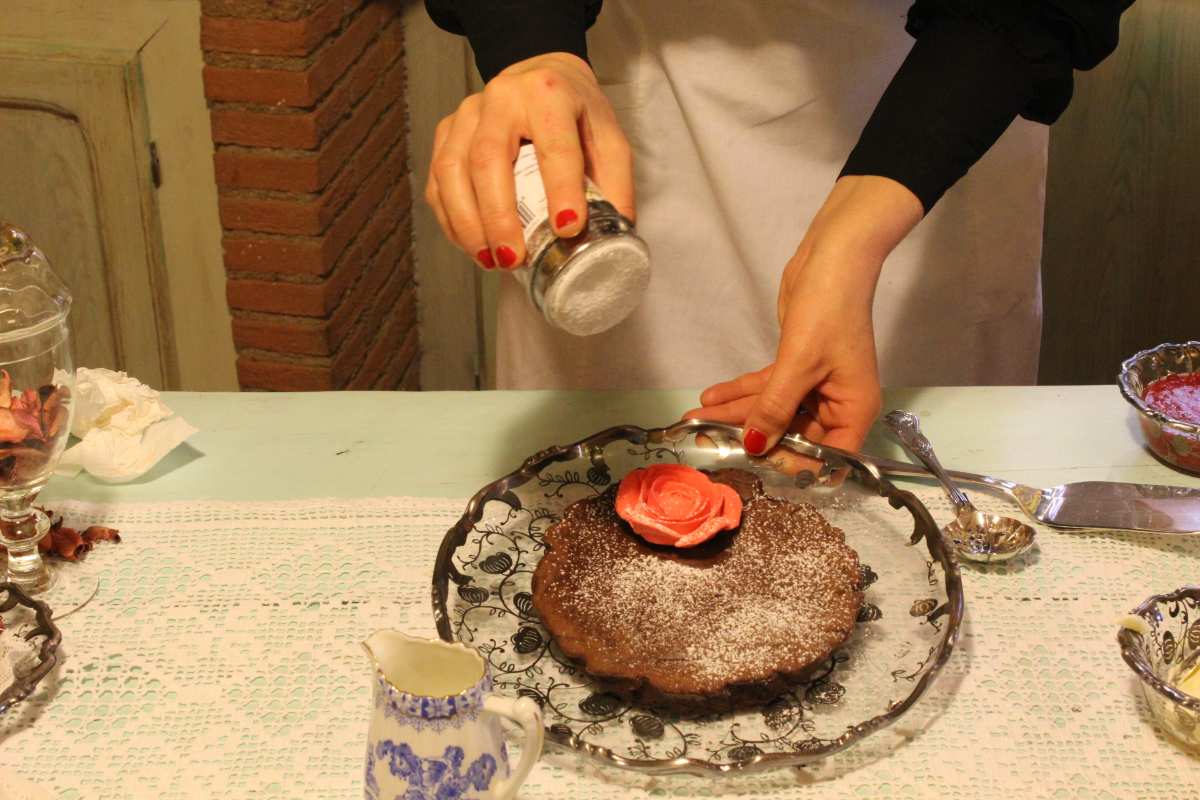 Desserts
Chocolate LOVE cake with raspberry sauce
"Soft and gentle like sweet words of love." When I asked Simona Quirini for a special recipe for Valentine's Day, she answered, "There's nothing better than my chocolate love cake. A gluten-free fluffy cake made with 88% cocoa chocolate."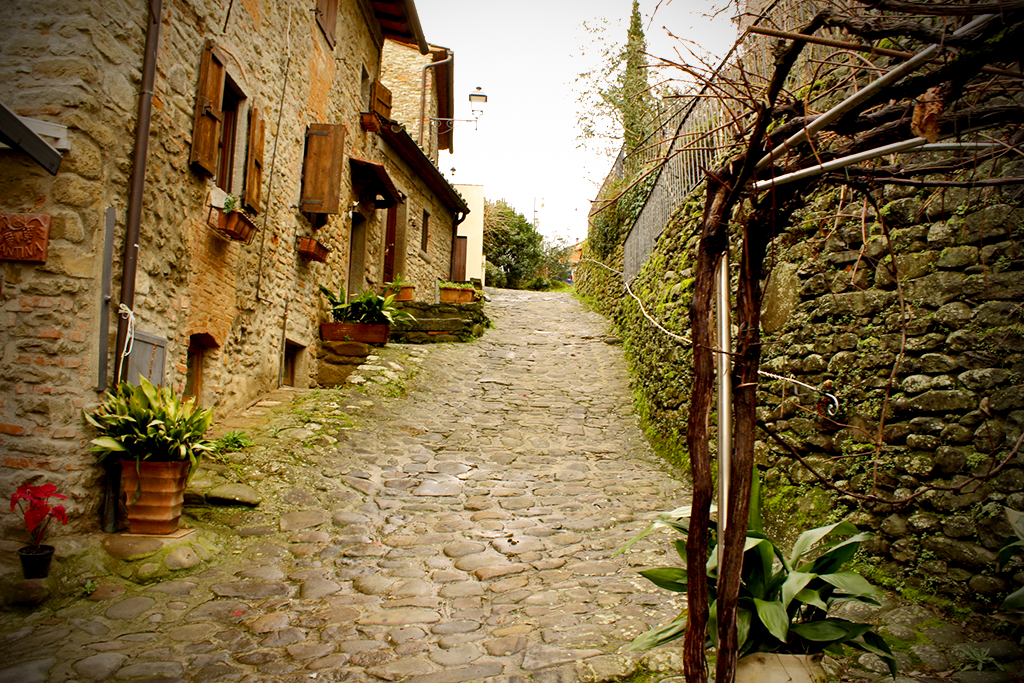 We arranged to meet in La Penna, a quiet hilltop hamlet in the Valdarno area, where Quirini lives and manages a family-run Tuscan osteria. She has adorned our photo set with flowers, silver pitchers, silverware and heart-shaped chocolates. Simona is very excited about the shoot, also because her family has just officially opened what is known as a "widespread" hotel: an innovative and international concept of hospitality, consisting of 10 apartments in the old hamlet of La Penna.
"Many years ago, we started to rebuild this town, and today we are very proud to offer this village as an off-the-beaten-track experience. Here guests are part of local life. They can come with us to the garden to pick vegetables and prepare dinner. Located in the very heart of the hamlet, there's our family-run osteria "Canto del Maggio", vaunting a huge garden in the summer, a large swimming pool and a fireplace for the winter. We love to cook using our herbs and we are specialised in gluten-free certified menus."
Simona carefully prepares all the ingredients for our cake: just chocolate, butter, sugar, a little bit of cream, and a hearty dose of love. Serves: 4 not too greedy people.

Set decoration: Italian I
For the cake
250 g of dark chocolate (with 77% to 88% cocoa)
150 g of butter
120 g of sugar
5 eggs
2 tablespoons of cream

For the raspberry sauce
150g of raspberries
40 g of sugar
A drop of lemon
Preheat the oven to 180°C. Separate the egg whites from the egg yolks
Melt the butter with the chocolate on the stove in a double boiler
Assemble the egg whites with a mixer. In a bowl combine the sugar with the egg yolks, then add the fresh cream
Combine mixture of sugar, egg yolks and fresh cream with the chocolate and the butter. Finally add the egg whites and mix
Line a baking tin with baking paper and bake the mixture for 12 minutes in the oven at 180°C
Blend the raspberries, the sugar and the lemon drops and garnish your cake with the raspberry sauce
You might also be interested in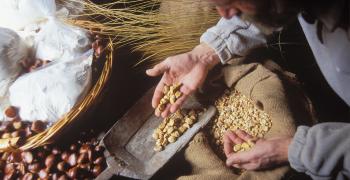 Learn more
Food and Wine
Olive oil, wine, truffle and other culinary delights make up the excellence of Tuscan gastronomy.
continue...