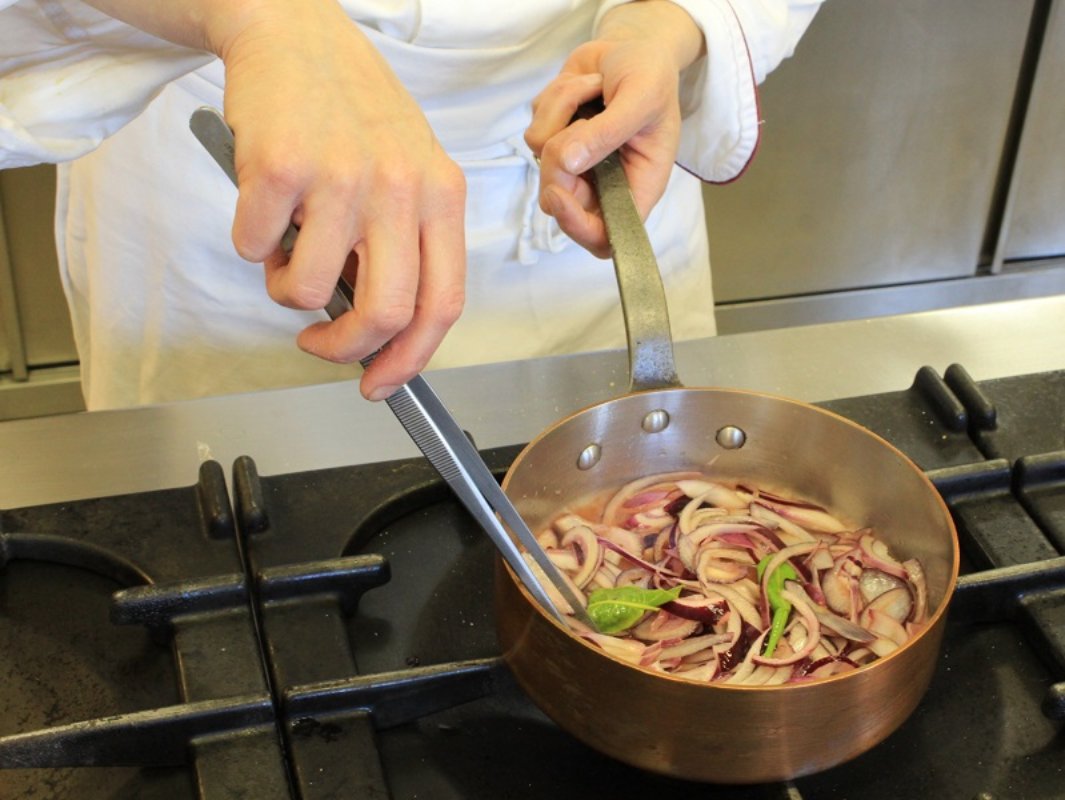 Starters
Certaldo onion tart with carbonara sauce
Certaldo is a picturesque medieval hamlet situated approximately 35 kilometres southwest of Florence. Giovanni Boccaccio, the famous Italian poet, was born here. In addition to its medieval charm and link with the Tuscan poet, Certaldo is also famous for a special type of onion that grows in its fields: the Cipolla di Certaldo.
This vegetable is closely linked to the town's image. The onion appears on the municipal coat of arms created in the 12th century (a split shield, white and red, surmounted by an onion in a white background with the motto: Per natura sono forte e dolce ancora / e piaccio a chi sta e a chi lavora [By nature I am yet sweet and strong / I please those who stay and work]).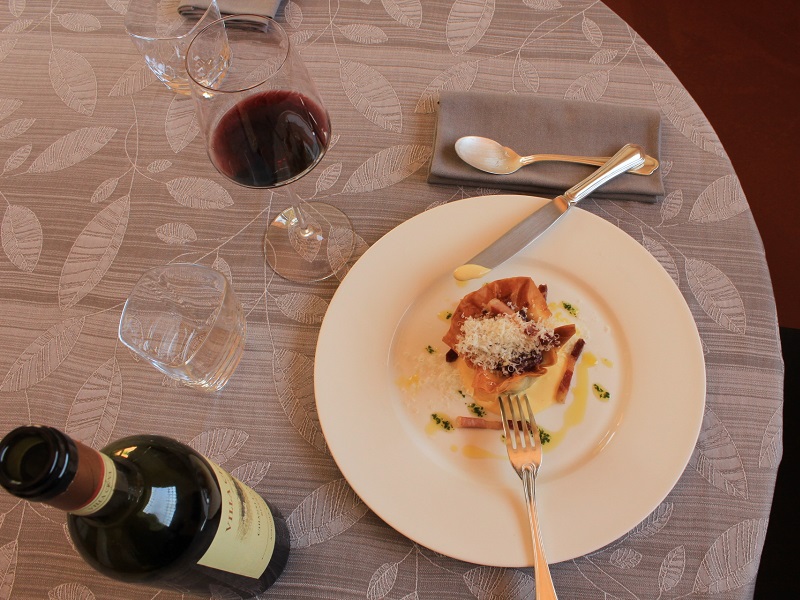 Certaldo onion is mildly flavoured, round in shape and flattened at the edges and is violet-red in colour. The first time I tasted a Certaldo onion was in a special onion tart at La Leggenda dei Frati restaurant in Siena. I remember this dish was an unforgettable experience for my taste buds, so I asked Filippo and Ombretta, the restaurant chefs, if I could photograph it being made, write the recipe (and try the tart again, of course :))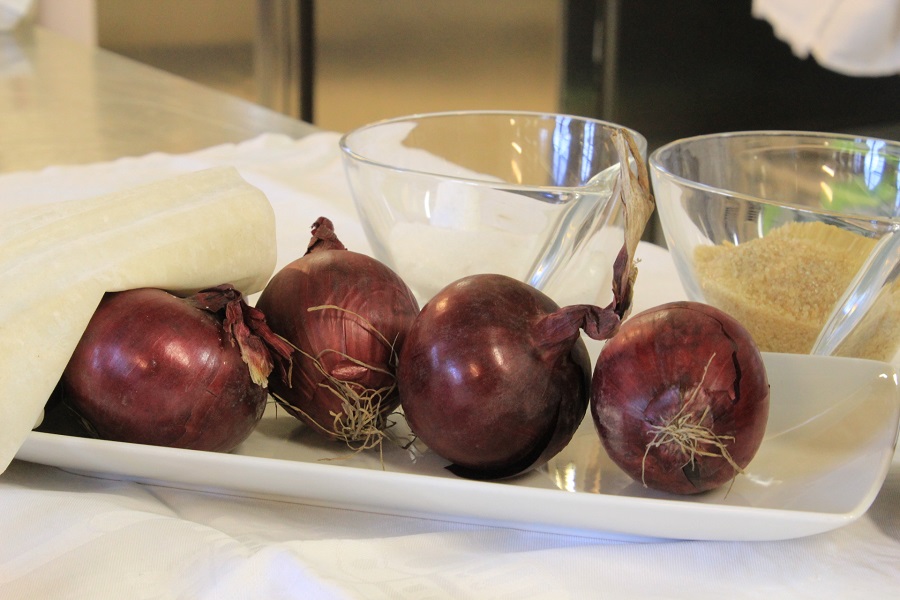 For the tart:
Phyllo dough 300g
Certaldo onions 500g (if you can't find Certaldo onion, use simple red onions)
Brown sugar 50g
Red wine vinegar 50g
2 bay leaves
Red wine 25 g
50g butter
Egg white n ° 2
Cream 200ml
Milk 200ml
Parmesan 100g
For the sauce:
Egg yolks 2
Cream 200 ml
Milk 200 ml
Starch 10 g
Bacon 100g
Pepper to taste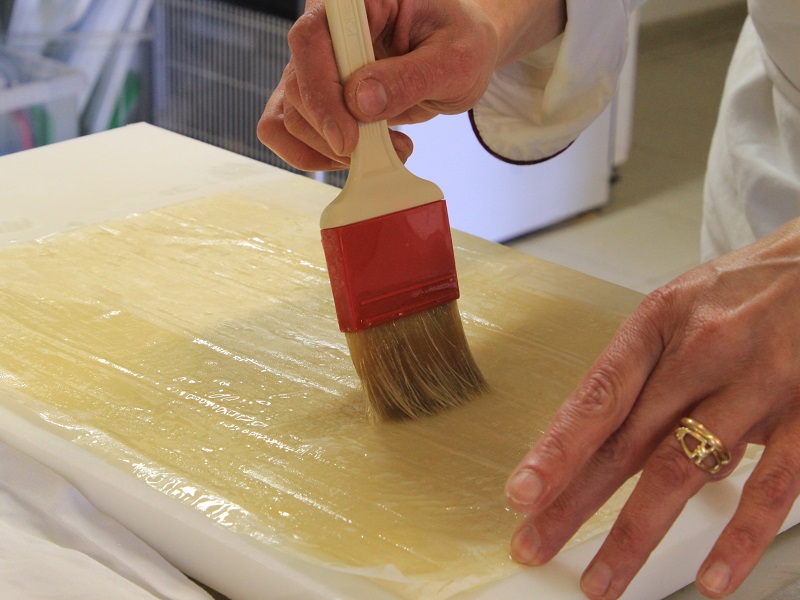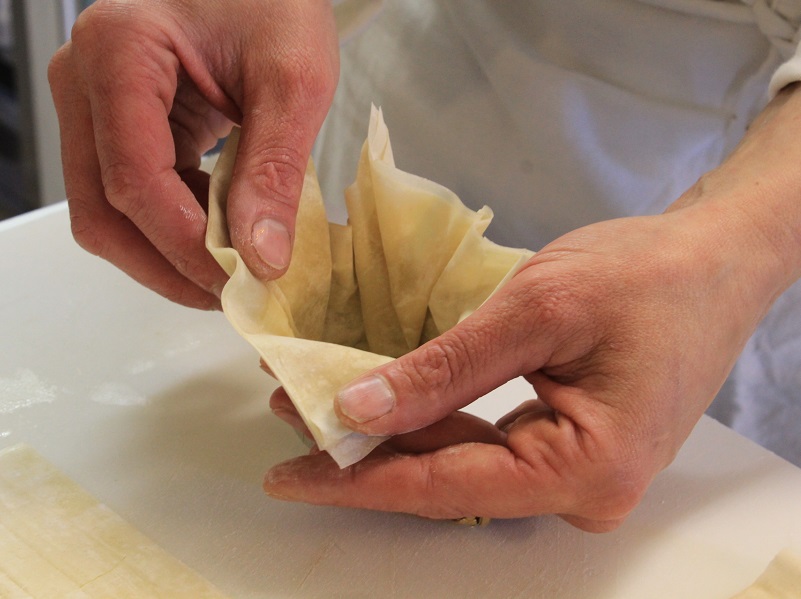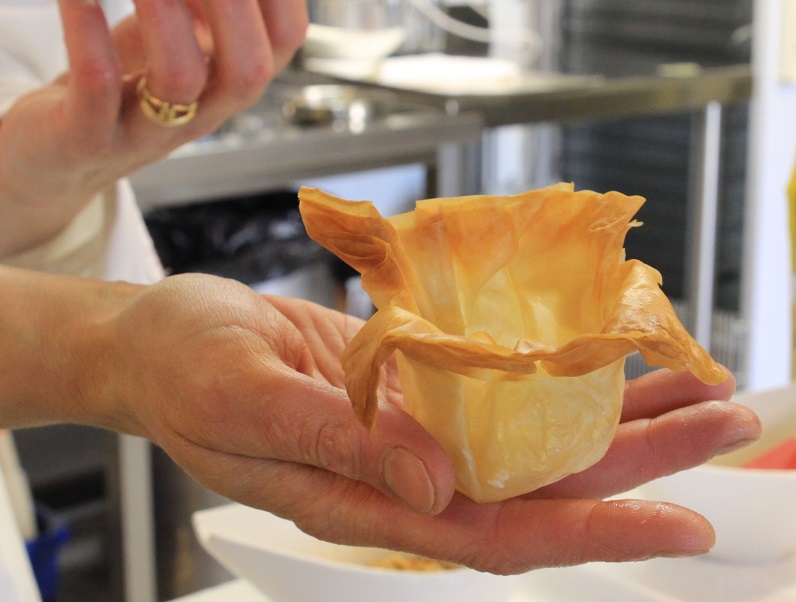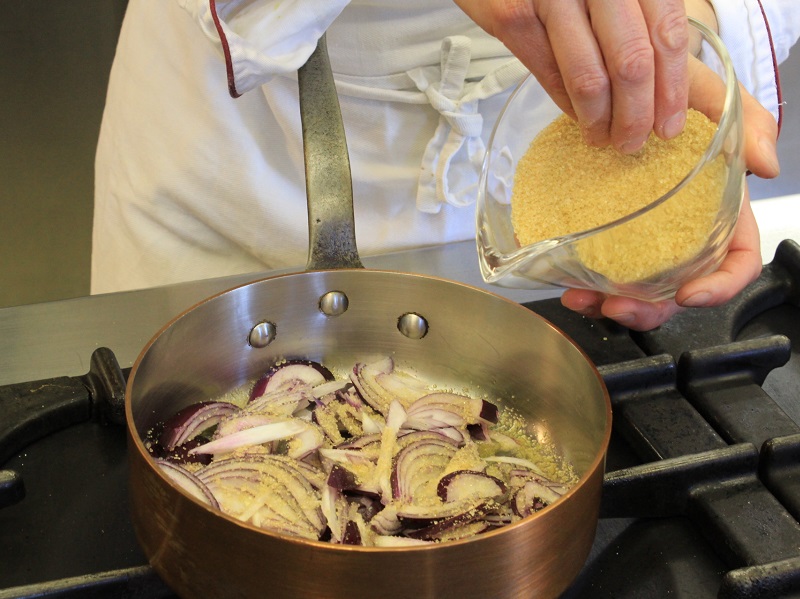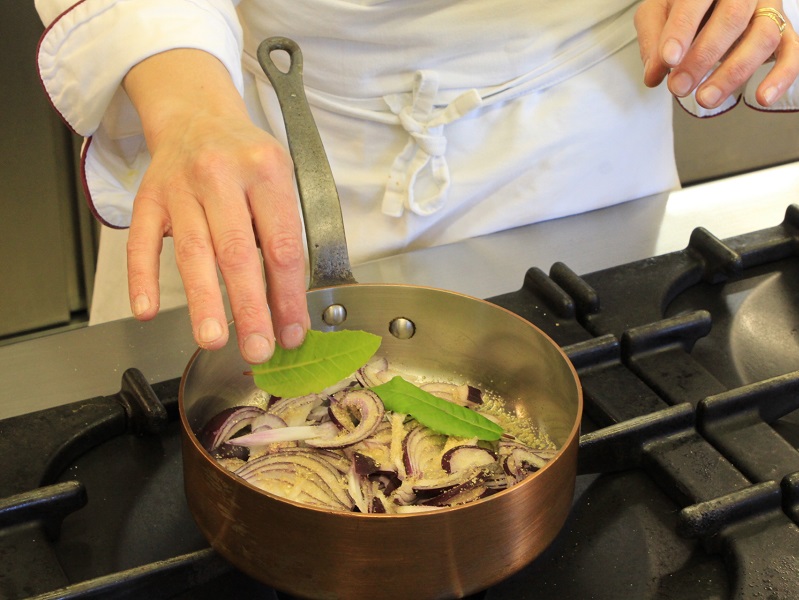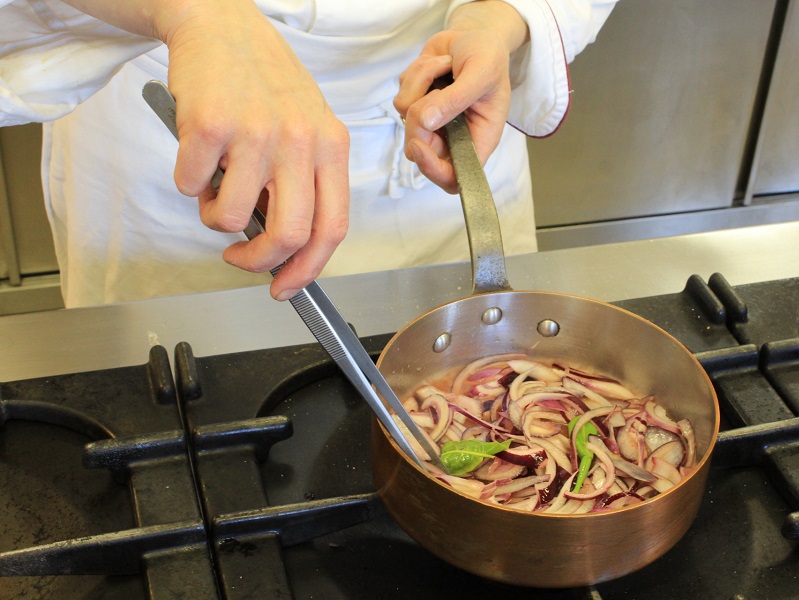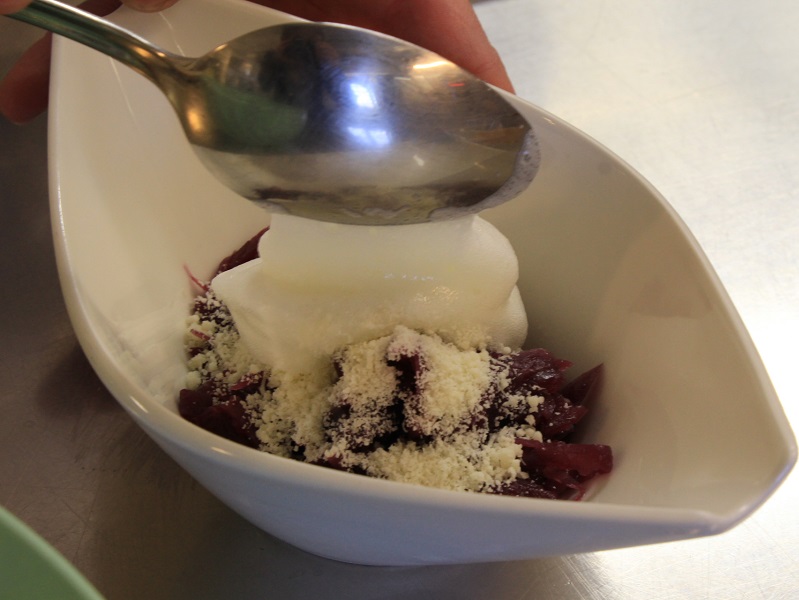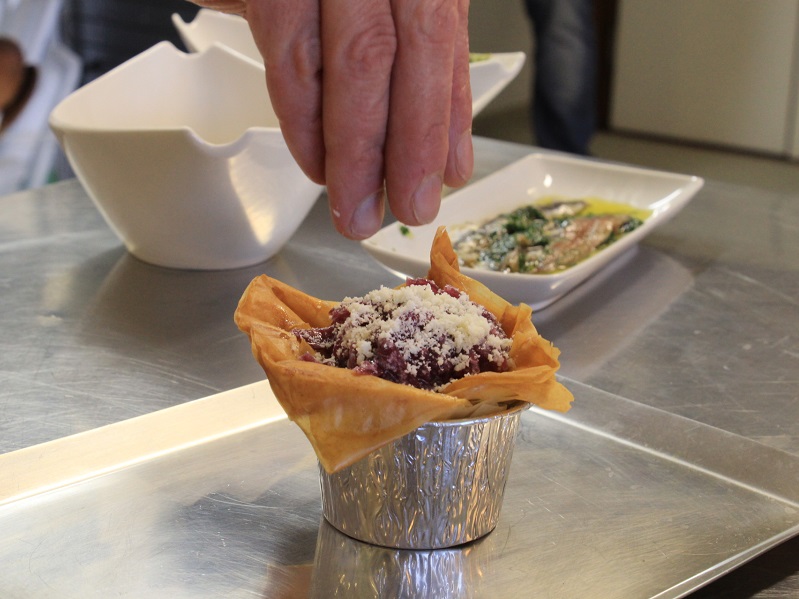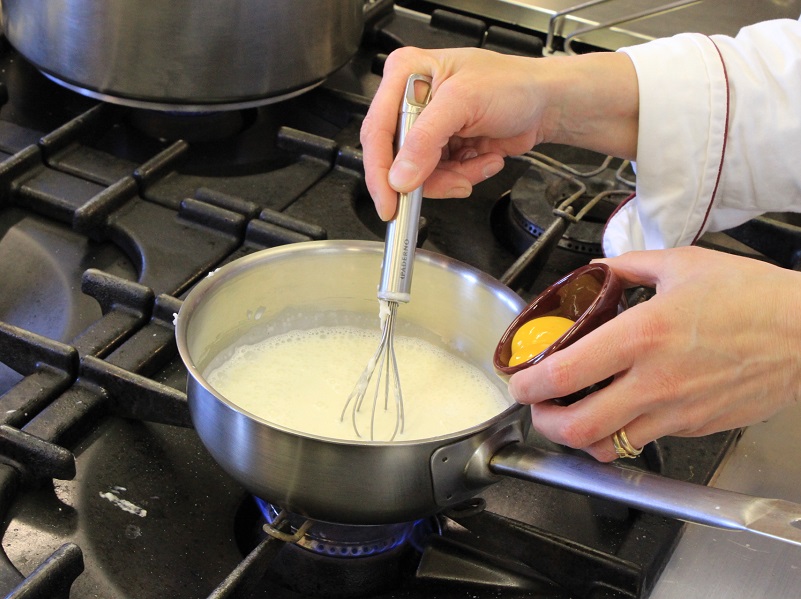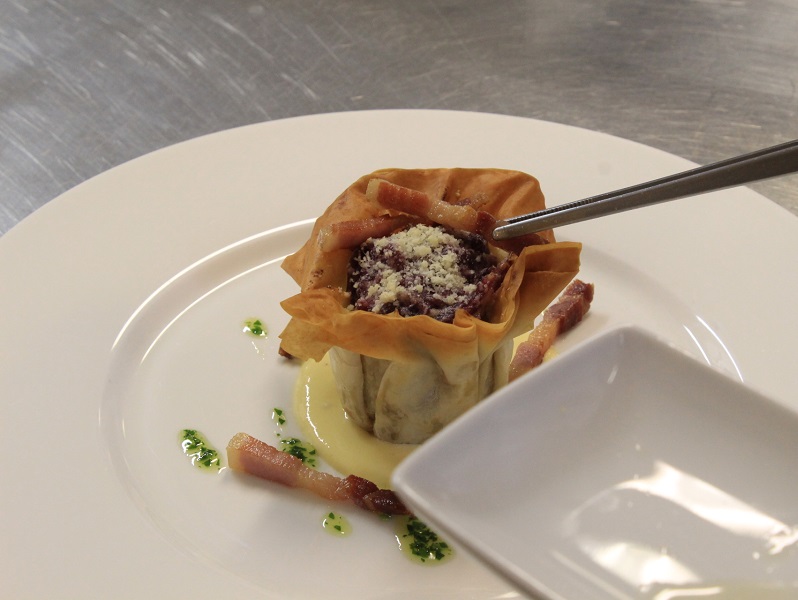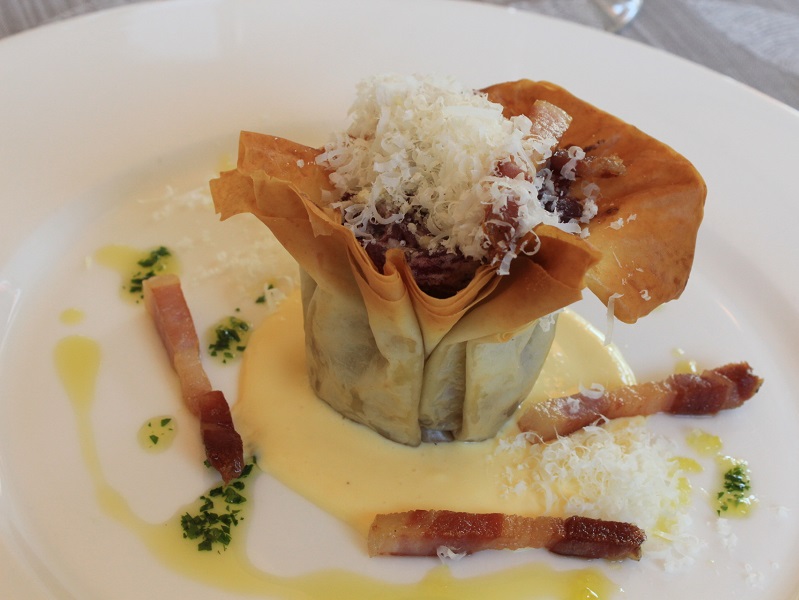 About Ombretta and Filippo Ombretta Giovannini and Filippo Saporito are husband and wife bu also the main chefs at La Leggenda dei Frati restaurant since 2002. Their cuisine is refined and simple at the same time and their dishes contain only seasonal and local ingredients.
You might also be interested in