From Firenze to Forte dei Marmi, the full list with the most exclusive restaurants in Tuscany
Michelin-starred restaurants in Tuscany
Great service, the best raw ingredients, big creativity and an extensive wine list are the undisputed elements that you can find in a Michelin starred restaurant. According to the 2021 edition of the Italy guide, Tuscany boasts one three-starred and five two-starred restaurants, followed by a long list of 36 one-starred restaurants.
You might also be interested in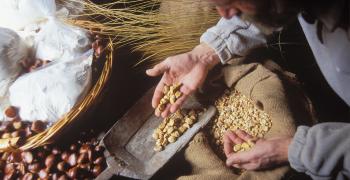 Learn more
Food and Wine
Olive oil, wine, truffle and other culinary delights make up the excellence of Tuscan gastronomy.
continue...