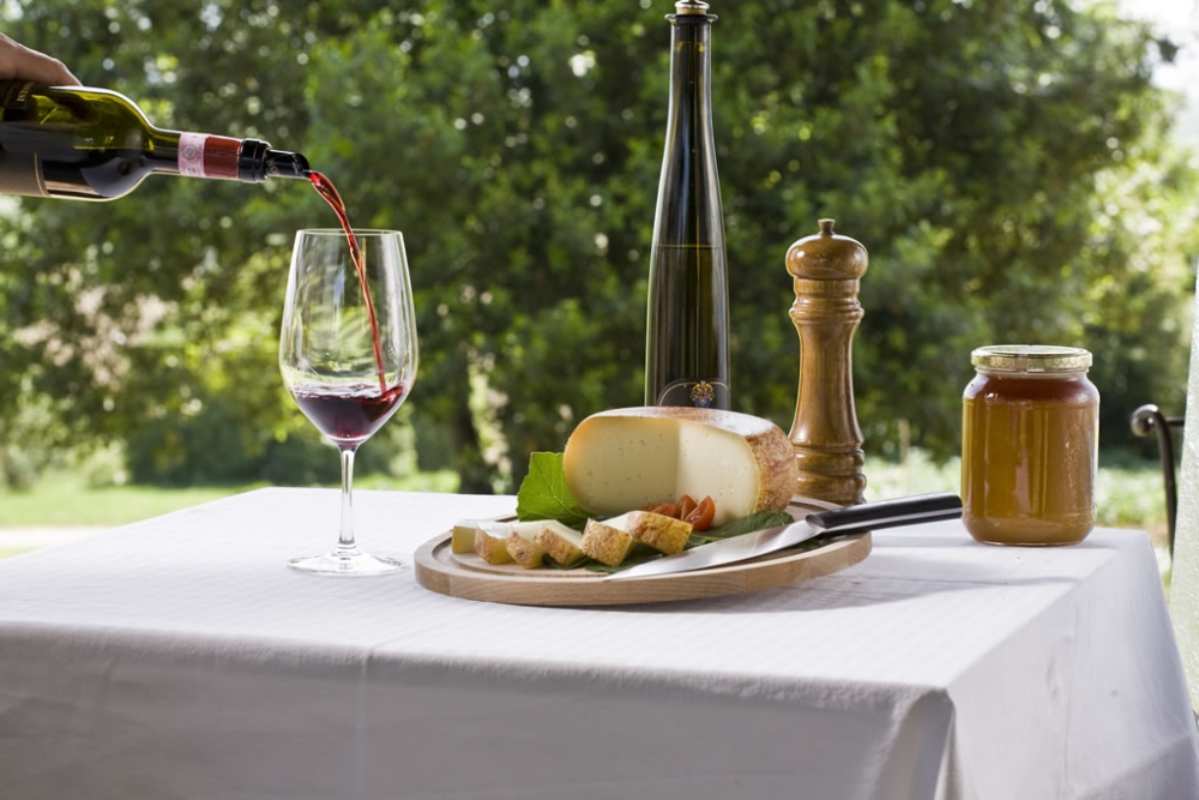 Cheese and cold cuts
Pecorino Abbucciato
A quality product from Casentino, Valtiberina and Valdarno, near Arezzo
Category
Cheese and cold cuts
Origin
Valdarno, Casentino, Valtiberina e Aretino
Consortium
Consorzio "Abbucciato aretino"
Medium mature or aged, the Abbucciato is a "cheese" from the Arezzo area. The Abbucciato Aretino Consortium was founded to protect and promote cold milk pecorino basd on the homely traditions of Arezzo. The product is sold entirely in the area, mostly in local shops and a small quantity directly by dairies. These cheeses are ancient in origin. Even in the eleventh century, Camaldolese texts signal its consumption among the monks of the Casentinese hermitage.
The production is based on using raw milk. The cheese matures on fir boards for a few days, after which it is put in a cellar of about 12 degrees for the aging process. During the maturing process, the Abbucciato cheese from Arezzo is turned twice a day and brushed every three days. It can be sold after at least 30 days of maturing if fresh and after 60 if matured.
The Abbucciato Aretino is a pecorino made from raw milk and a weight that varies from 1.2kg to 2kg. The skin is clean and the inside, while its colouring, which is connected to the length of aging, turns from white milk to yellow straw colour. The edge is distinguished and has the typical uneven look of raw milk processing (i.e. not boiled). The lack of pasteurisation allows a persistence of the original aromas and flavours, hence grass and forest floor. Expect the smell of the sheep's milk and hide. The structure results in a soft, elastic and soluble consistency and there is a pleasant sensation of sweetness, which, in the end, is wrapped in a pleasant bitter and pungent taste. Milk and dried leaves linger in the air.
You might also be interested in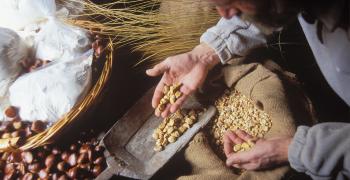 Learn more
Food and Wine
Olive oil, wine, truffle and other culinary delights make up the excellence of Tuscan gastronomy.
continue...