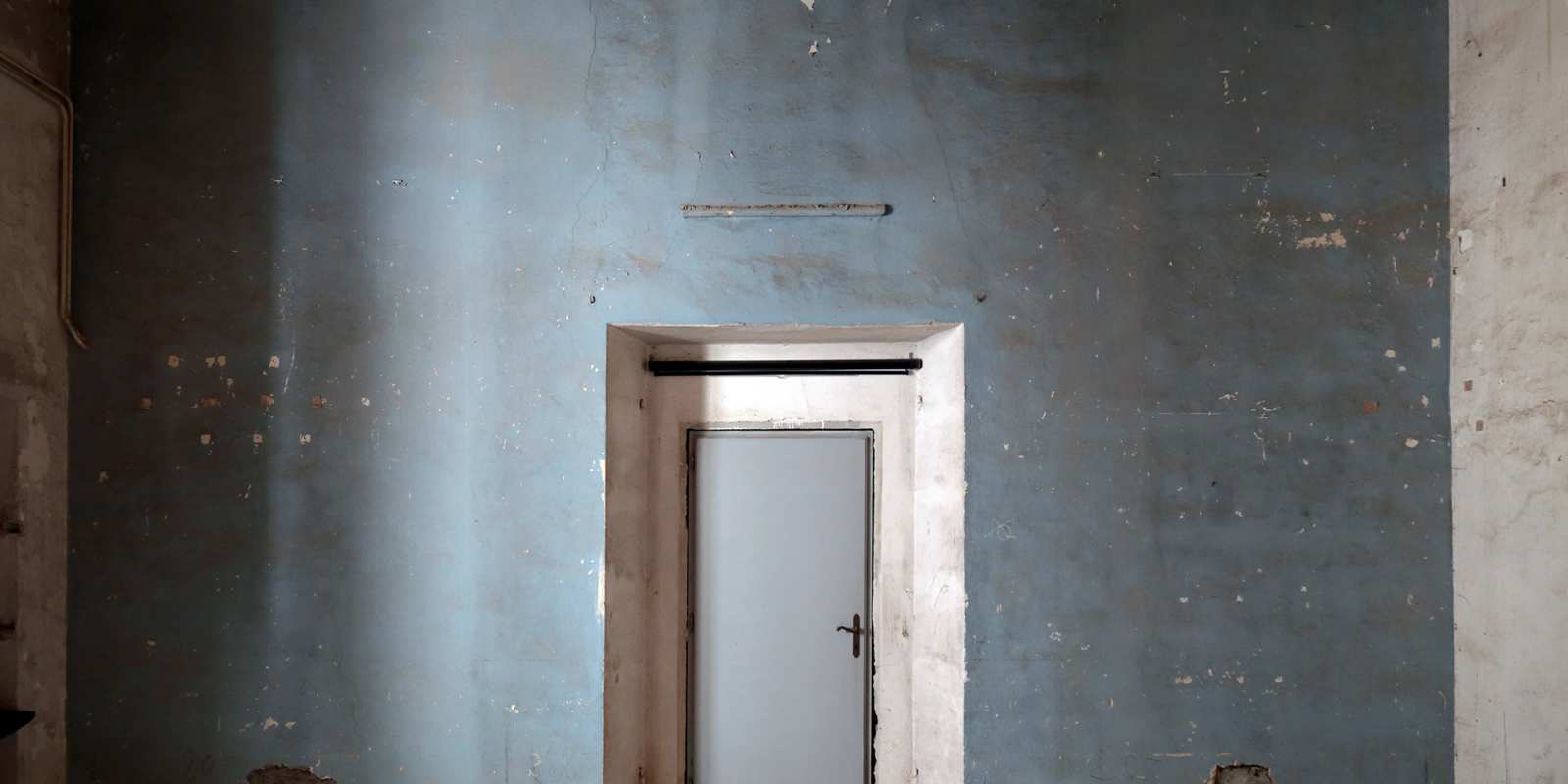 Photo ©CasermArcheologica
This event has passed
collectionsExhibitions
info
Important information:
Events and shows all around Tuscany can take place provided that the guidelines aimed at containing the risk of infection from COVID-19 are observed. We invite you to contact the organizers for up-to-date information about the status of the single events. Stay updated
here
Il diritto al silenzio
A CasermArcheologica una mostra per incontrarsi nell'arte
Come può, l'arte, sollevare, nutrire e prendersi cura dell'anima in un periodo storico come quello attuale? Con l'assenza di rumore che lascia spazio all'immaginazione. IL DIRITTO AL SILENZIO è il titolo della mostra inaugurata sabato 10 ottobre a Casermarcheologica, centro dedicato alle arti contemporanee nel cuore di Sansepolcro.

Mani che si ritrovano e si toccano, giardini silenziosi fatti di alberi e radici fluttuanti e sardine che racchiudono il senso stesso della presenza nella realtà: sono le immagini potenti raccolte nel percorso espositivo, allestito nell'ex Caserma dei Carabinieri del borgo toscano, che pone al centro il silenzio come diritto universale e raccoglie le testimonianze artistiche frutto delle residenze e dei laboratori di Elio Mariucci, Ilaria Margutti e Matteo Lucca.

"Il silenzio presuppone una vita interiore. Quando l'attività è acquietata, quando gli stimoli si sono interrotti o attutiti, e allentate le pressioni che le relazioni comportano, l'immaginazione germoglia naturalmente - in libertà. […] Senza un'immaginazione esercitata, nella pubblica arena c'è una stupidità anestetizzata, un tipo di risposta al mondo sensibile di chi ha i sensi indeboliti." Così scrive James Hillman in "La politica della bellezza", in cui propone una riflessione sull'importanza di difendere il diritto inalienabile di stare in silenzio e riappropriarsi così della propria individualità creativa.

Da qui prende spunto la mostra di CasermArcheologica, che nasce dall'esigenza di tornare ad ascoltare il suono del silenzio che abita le sue sale, di attraversarle e trasformarle, seguendo l'eco del tempo che le vive, e conclude il percorso relazionale tra i tre artisti ospitati e il pubblico coinvolto, nei tre incontri/laboratori che si sono tenuti tra agosto e ottobre.

La visita diventa una fuga e un rifugio dall'alienazione del momento storico che stiamo vivendo, un percorso di ricongiungimento con l'altro, ma anche di riflessione interiore e riscoperta della propria presenza nella realtà, nel qui e ora, come atto consapevole del sentirsi in vita, al di là delle restrizioni e delle distanze. Il silenzio si fa atto politico: "Prima del diritto alla libertà di parola, alla libertà di stampa, alla libertà di culto, a libere elezioni, viene il diritto di stare in silenzio, perché questo diritto presuppone la persona libera interiormente, che parla, che stampa, che adora e che vota.".

La mostra è il risultato di ciò che artisti e pubblico, hanno realizzato assieme: un'opera collettiva di arte relazionale. Gli artisti, attraverso le proprie tecniche e le diverse poetiche, hanno guidato i partecipanti lungo il percorso di realizzazione di piccole opere manuali, permettendogli non solo di immergersi nei loro mondi, ma appunto, di concentrarsi su quel silenzio compiuto come un atto politico, di presenza a se stessi, di fioritura individuale, come intende Hillman. Sarà quindi possibile ammirare le famose "sardine" di Elio Mariucci, che racchiudono piccoli dettagli di vita come simbolo di un rito antico, la magia del giardino silenzioso fatto degli "alberi/radici" di Ilaria Margutti, che fermano gli elementi della natura che ci sfuggono nella rincorsa quotidiana alla vita, e le sculture di pane di Matteo Luca, custodi del superamento delle distanze e del valore del contatto attraverso le mani, fonte di relazione.

Attraversando, in silenzio, le stanze di CasermArcheologica, chi vuole è invitato a lasciare il telefono per il tempo della visita e godere appieno delle opere con uno sguardo che indaga al proprio interno alla ricerca dell'immaginazione individuale.

Negli stessi giorni CasermArcheologica ospiterà le due residenze artistiche della fotografa Silvia Noferi e della scrittrice Eleonora Marangoni, parte del progetto Quasar in collaborazione con cheFare, un ciclo di residenze artistiche a CasermArcheologica in cui le due artiste osservano e raccontano con il loro sguardo la quotidianità del nuovo centro culturale.
Download the leaflet
When
From 10 Oct 2020
to 20 Feb 2021
Details
From 10 October 2020 to 20 February 2021