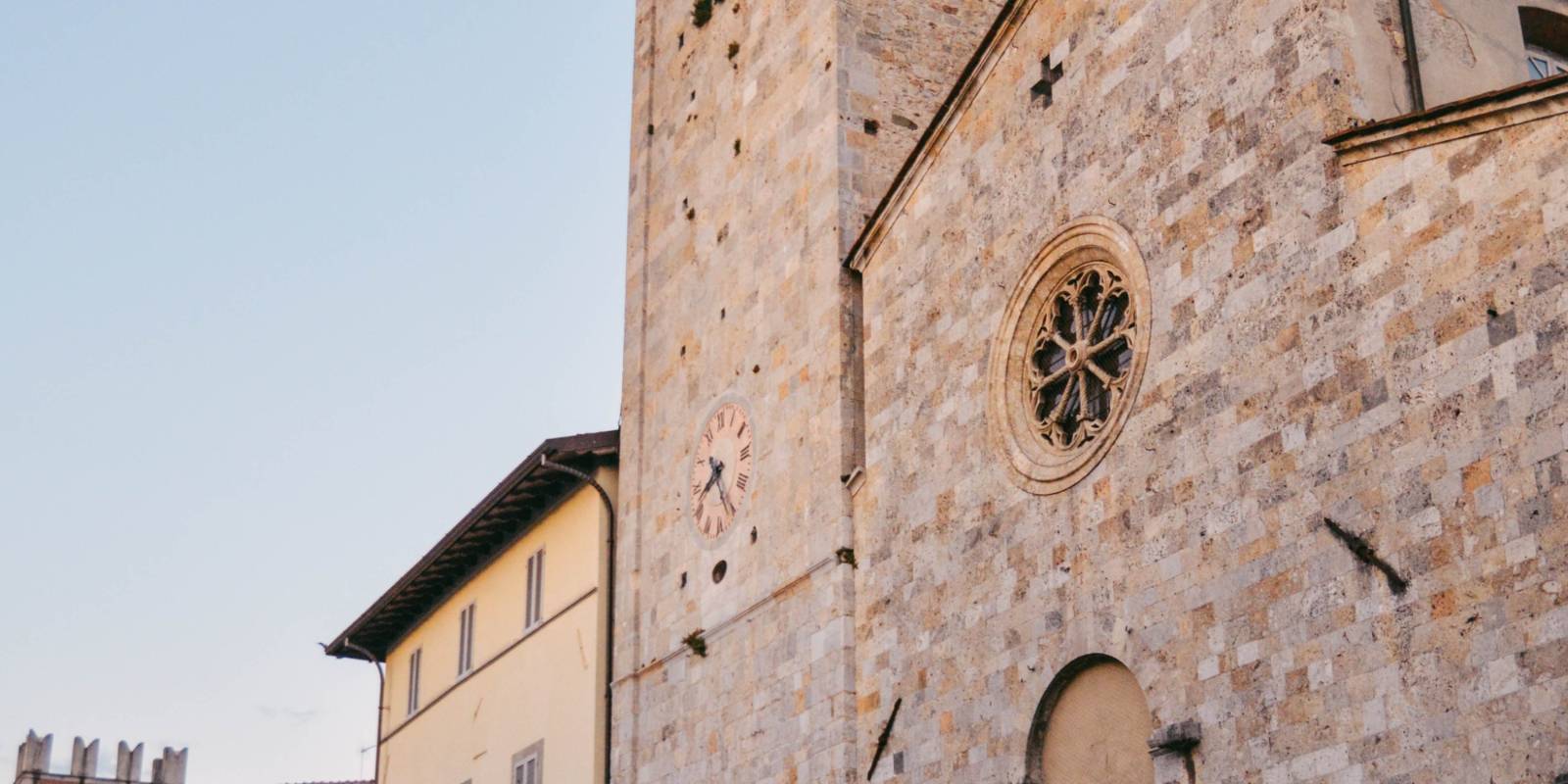 This event has passed
starFestivals
info
Important information:
Events and shows all around Tuscany can take place provided that the guidelines aimed at containing the risk of infection from COVID-19 are observed. We invite you to contact the organizers for up-to-date information about the status of the single events. Stay updated
here
Festival Gaber
Six events in the historic center of Camaiore
The highly anticipated festival returns to Camaiore, with an edition that includes six performances from July 15 to 24.
The opening of the festival will be by Motta, one of the most talented songwriters and multi-instrumentalists of the new music scene. He became known in Sanremo in 2019, dominating the competition with his poetic words and winning Targa Tenco with the debut work "La fine dei vent'anni".
On July 18, Michele Serra will take the stage. The journalist, intellectual and fine author has written and writes for the most famous Italian newspapers. His daily column "L'amaca" has become a theatrical play, with the author as protagonist. Giorgio Gaber's personal friend has written and collaborated with him on several occasions. The elegant intellectual had never given up on his intelligent irony.
Vasco Brondi will perform on July 19. A leading figure in the history of Italian independent music, he too was a winner, with "Le luci della centrale elettrica", of Targa Tenco's as best debut work. In 2021, he released his first highly acclaimed solo album "Paesaggio dopo la battaglia". A successful writer, he has published 6 books, where he tells the story of the millennial generation.
On July 20, Bobby Solo will perform. A personal friend of Gaber and an absolute glory of the old Italian musical guard, rock'n'roll and country blues. "Una lacrima sul viso" is by far one of the most popular songs of Italian pop music. Not only winner of two Sanremo Festivals, but also an international performer with an amazing voice.
Fulminacci will be present on July 23. Recognized as one of the most important heirs of the great Italian songwriting tradition. "Tante care cose" comes out in 2021, an album that contains "Santa Marinella", presented at the Sanremo Festival to great acclaim by the audience.
La Rappresentante di Lista will complete the Camaiore line-up on July 24. With "Amare", they were the revelation of the 29th edition of the Sanremo Festival, but for years they have represented one of the most interesting acts in talian music. They define themselves as a "queer" band, creating works without patterns, and not afraid to mix genres, ideas and sounds with extraordinary originality.
Piazza San Bernardino, Camaiore
Free admission, subject to availability
To meet the restrictions imposed by the pandemic and to cope with the many requests and the large turnout, all the evenings will have limited availability, but will also be streamed for free on the Fondazione Gaber YouTube channel.
Download the leaflet
When
From 15 Jul 2021
to 24 Jul 2021
Details
Thursday 15 july 2021
start 21:30 end 23:30

From 18 July 2021 to 20 July 2021

Monday,
Tuesday,
Sunday
start 21:30 end 23:30

From 23 July 2021 to 24 July 2021

Friday,
Saturday
start 21:30 end 23:30