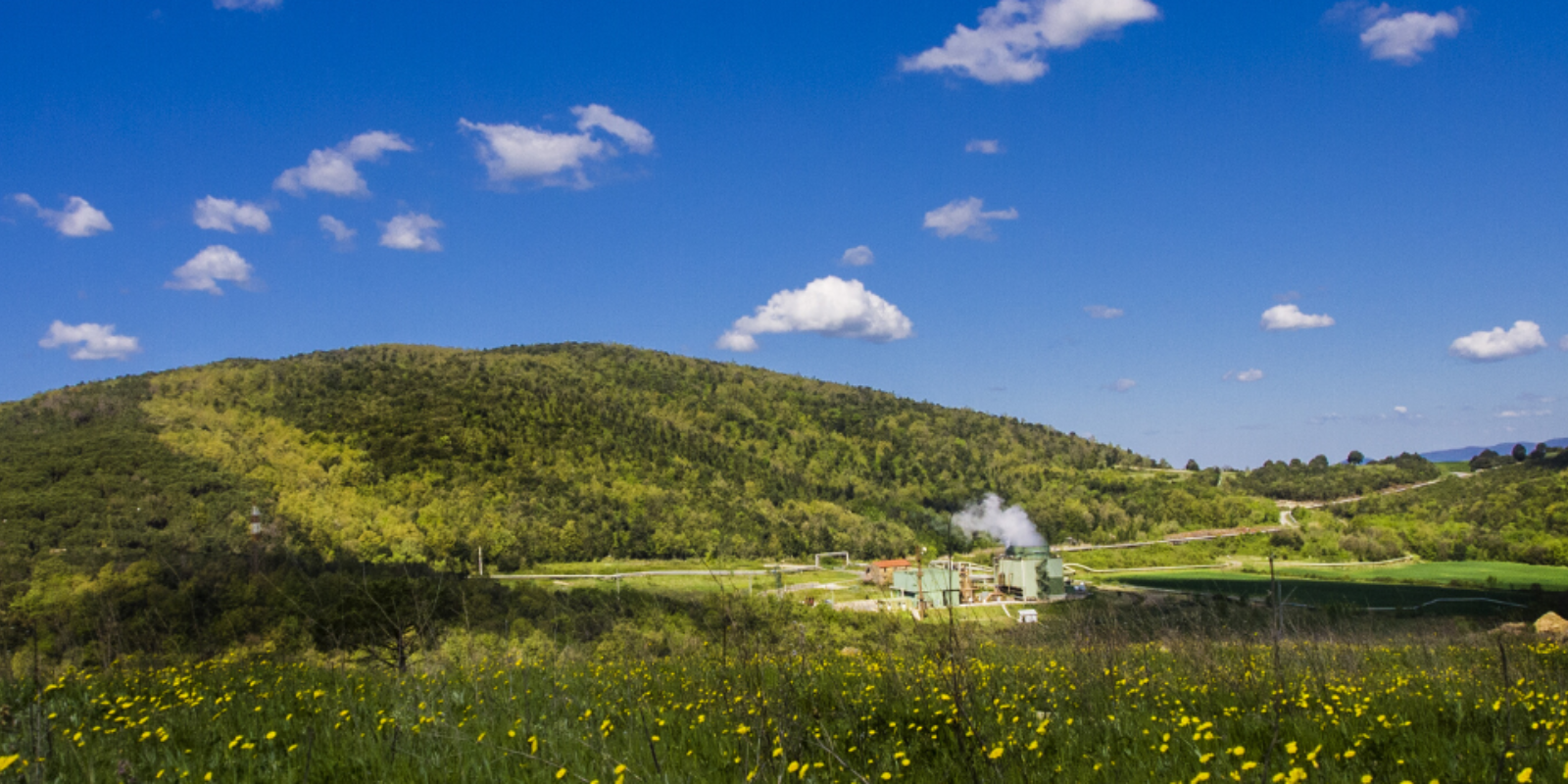 Photo ©Consorzio Turistico Volterra
directions_walkTours
info
Important information:
The deals are subject to extraordinary measures adopted by the Italian Government to contain the Covid-19 epidemic. Please contact the operator for more information. For further information on the situation in Tuscany Stay updated
here
One day in the Devil's Valley
Discover the geothermal phenomena of the Metalliferous Hills, taste the local pecorino cheese and learn to cook the typical Tuscan products
The Valle del Diavolo, or Devil's Valley, extends between the villages of Larderello, Montecerboli (a name that evokes Cerberus, guardian of Hades in Greek and Roman mythology), and the village of Sasso Pisano: boasting the presence of numerous boraciferous blowholes, it is one of the most evocative areas of Tuscany.
Imagine what such a place might have looked like to the citizens of 1300 AD: a very strong smell of sulfur that makes the air almost unbreathable, tall columns of white smoke that emanate from the cavities and cracks in the ground surrounding them with white and yellowish dust, borax puddles of boiling water that gush from the ground with temperatures over 200°.
That said, the area must have really appeared as a portion of hell on earth: it was mainly the presence of the boraciferous blowholes, already famous at the time, which gave it the name of Valle del Diavolo and inspired the description of Hell in the "Divine Comedy" by Dante Alighieri.
Today the valley is dotted with the imposing refrigeration towers of the power plants that produce clean energy and the sparkling cobweb of silver pipes that for hundreds of kilometers stretches over hills and valleys making this landscape unique.
We will visit the geothermal museum and live a trekking experience that will let us discover history and curiosities about these impressive natural phenomena, we will enjoy a pecorino cheese tasting and recharge our batteries with a delicious lunch in a typical local restaurant.
In the afternoon, we will learn, with a cooking lesson, how to prepare some of the typical dishes of the area and, at the end, we will delight the palate again with a farewell dinner.
Note:
Reservation required

Minimum 2 participants, maximum 10
When
From 24 November 2020 to 31 December 2021
Prices include
Guided tour "The devil's valley": Museo della geotermia and walk among the natural geothermal phenomena

Tasting of pecorino cheese

Lunch in farmhouse or restaurant (starter, main course, second course, side dish and dessert), drinks extra

Cooking class

Final dinner after the cooking lesson (drinks extra)
NOTES:
Everything that is not expressly reported in this section is to be considered excluded from the indicated price
Supplemental charges
Drinks during meals

Transport

Tour leader during the tour: €200,00

Supplements, extra, tips
Plan
Morning
Arrival in Larderello and meeting with the tour guide. Guided tour "The warmth and the energy underfoot".
At the end of the visit "Cheese Appetizer": guided tasting of pecorino cheese
Lunch:
In a farmhouse or typical restaurant with local products

Afternoon:
Cooking class "Tuscan dishes" in a farmhouse or restaurant and dinner with the culinary delights cooked during the lesson
Organization
Consorzio Turistico Volterra Valdicecina scrl
P.IVA: 0130834 050 2
via franceschini, 34
volterra