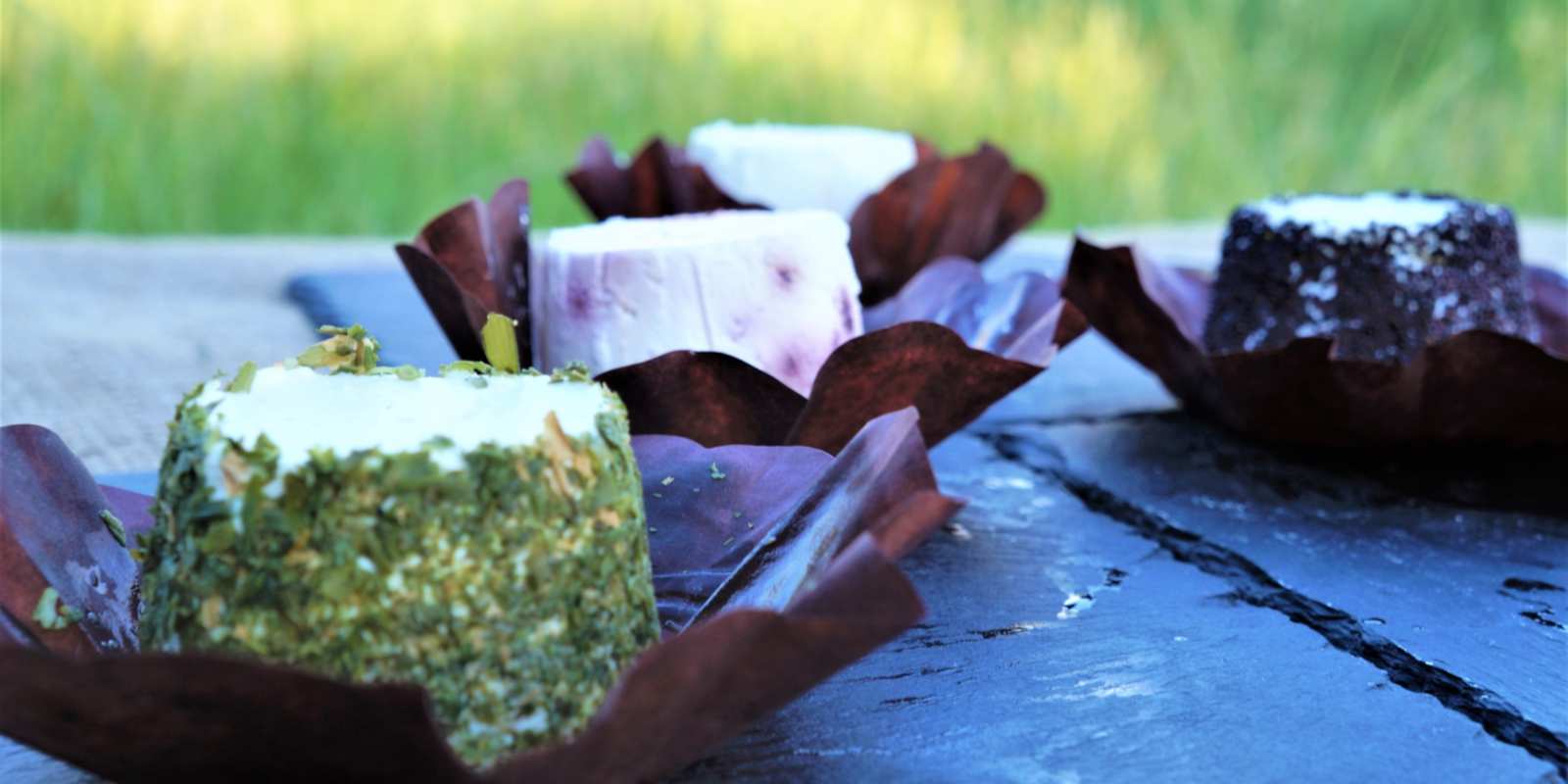 restaurant_menuTasting and food
info
Important information:
The deals are subject to extraordinary measures adopted by the Italian Government to contain the Covid-19 epidemic. Please contact the operator for more information. For further information on the situation in Tuscany Stay updated
here
Goat cheese experience in a farm
Guided tour of a farm and cheese tasting with Michela and Matteo
On the hills between Castelfiorentino and Gambassi, at the Fattoria Le Caprine, Michela and Matteo raise about seventy goats of the Alpine Camosciata breed. They have chosen Gambassi to pursue their dream of raising goats, and here, for two years, they have been producing high quality cheese with a nod to the French tradition.
Michela and Matteo live in symbiosis with their goats. They have named each one and they respect their needs and natural cycles, convinced that the welfare of the animals is synonymous with the quality offirst, their milk, and then, the cheeses. With them, you may visit the barn, the dairy, and to end gloriously, you can sit in the farmyard or outside by the splendid haybarn and sample the cheeses: fresh caprini, goat cheese seasoned with herbs, charcoal ash pyramids, and bloomy rind tome rounds.
Let yourselves be guided in the discovery of this traditional Tuscan farm dedicated to raising goats on the splendid hills of Gambassi Terme.
You will be charmed by the care and passion that the young goat breeders have for their sweet animals and their cheese-making art that they will show you in the dairy, surrounded by the intoxicating aroma of cheese. To conclude with a flourish, you will taste their cheeses inside the old granary of the farm, a real treat!
When
From 11 June 2020 to 11 June 2021
Prices include
Guided tour of the farm
Cheese tasting
Organization
The Gambassi Experience
P.IVA: 07005660480
Via Volterrana 16
Gambassi Terme