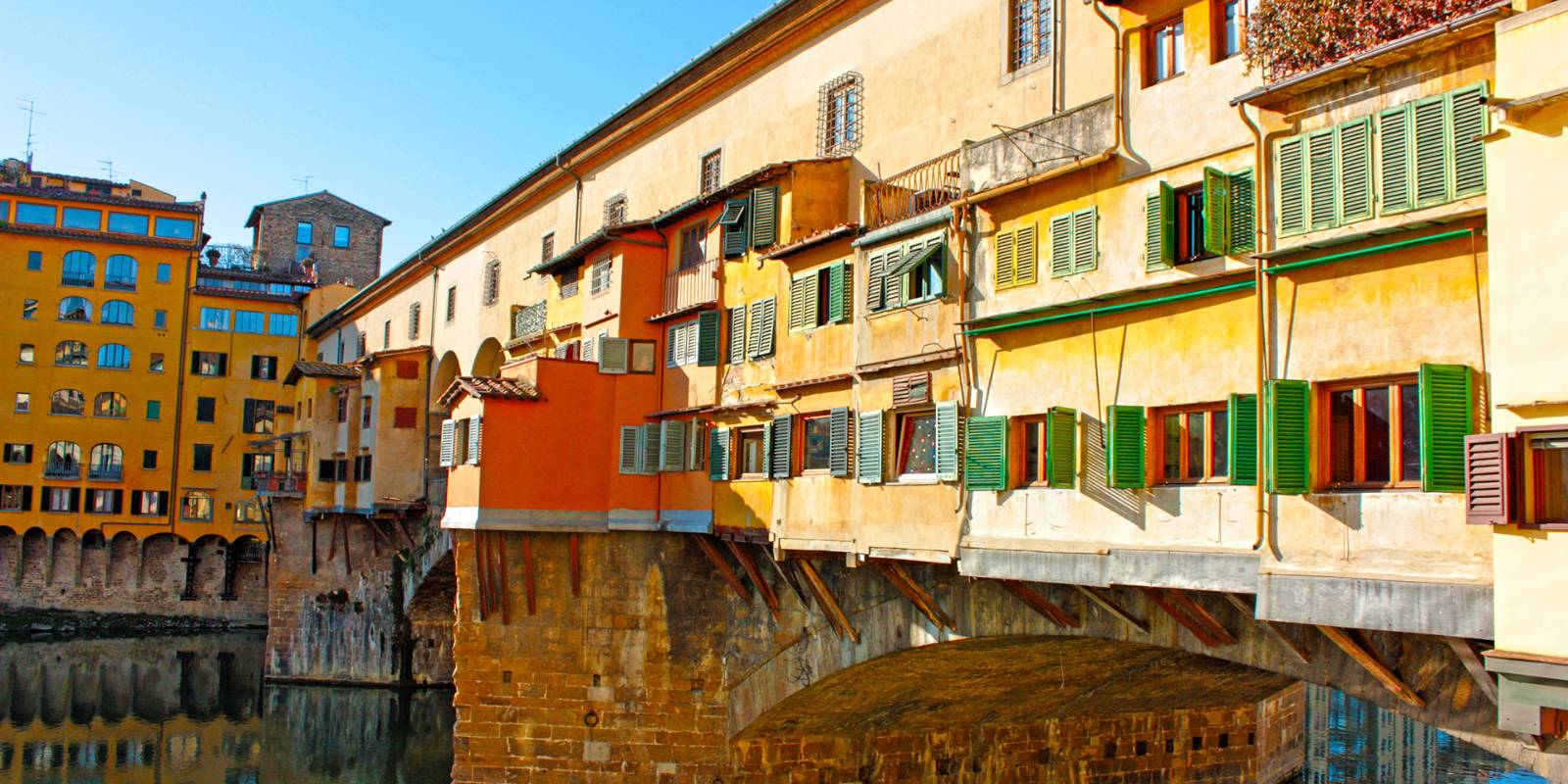 directions_walkTours
info
Important information:
The deals are subject to extraordinary measures adopted by the Italian Government to contain the Covid-19 epidemic. Please contact the operator for more information. For further information on the situation in Tuscany Stay updated
here
Firenze e Pisa: escursione da Livorno
Itinerario per chi arriva in crociera al porto di Livorno, a bordo del nostro autobus e con la nostra guida che vi accompagnerà a Firenze e Pisa
Visita Firenze e Pisa in un solo giorno! A bordo del nostro autobus, accompagnato dalla nostra esperta accompagnatrice, avrai la possibilità di raggiungere e visitare queste due meravigliose città! Il ritorno in tempo alla nave è garantito!
Una volta arrivati a Firenze, la nostra accompagnatrice ti guiderà alla scoperta dei punti di interesse più importanti del centro storico, come il Duomo e il suo campanile, Ponte Vecchio e Piazza della Signoria. Il tour terminerà con la visita al caratteristico Mercato Centrale della città, dove avrai l'opportunità di provare piatti tipici del luogo ed eccellenti prodotti locali. Avrai del tempo libero per continuare ad esplorare Firenze in autonomia.
Successivamente ti porteremo a Pisa dove avrai del tempo a tua disposizione per visitare la famosa Torre di Pisa, la Cattedrale e il Battistero, o per rilassarti all'ombra della torre!
Incluso nella tua escursione, se selezionato, avrai un ottimo gelato proprio in centro città!
Se lo desideri, puoi aggiungere al tuo tour l'ingresso al Museo di Leonardo da Vinci a Firenze o, se preferisci visitare le due città in autonomia, potrai sempre scegliere l'opzione low cost che include solo il trasferimento!
Download the leaflet
When
From 01 September 2021 to 31 March 2023
Prices include
Accompagnatore esperto
Assistenza alla fermata e sul bus in italiano, inglese e spagnolo
Viaggio con GT Bus e aria condizionata
Accesso Prioritario sul bus
Mappa gratuita di Firenze e Pisa
Tempo libero a Pisa
WiFi Gratuita a bordo bus
Numero di emergenza 24h (+39 339 62 81 382)
Supplemental charges
Bevande
Pasti
Servizio di pick up
Shuttle dal porto al punto di incontro
Meeting point
Via Claudio Cogorano, 57123 Livorno LI
Plan
Orario di partenza: 9:30
Durata: 8:00h
Cancellation
and no-show policies
Organization
Sightseeing Experience
P.IVA: 02193530512
via Londra,5
52022