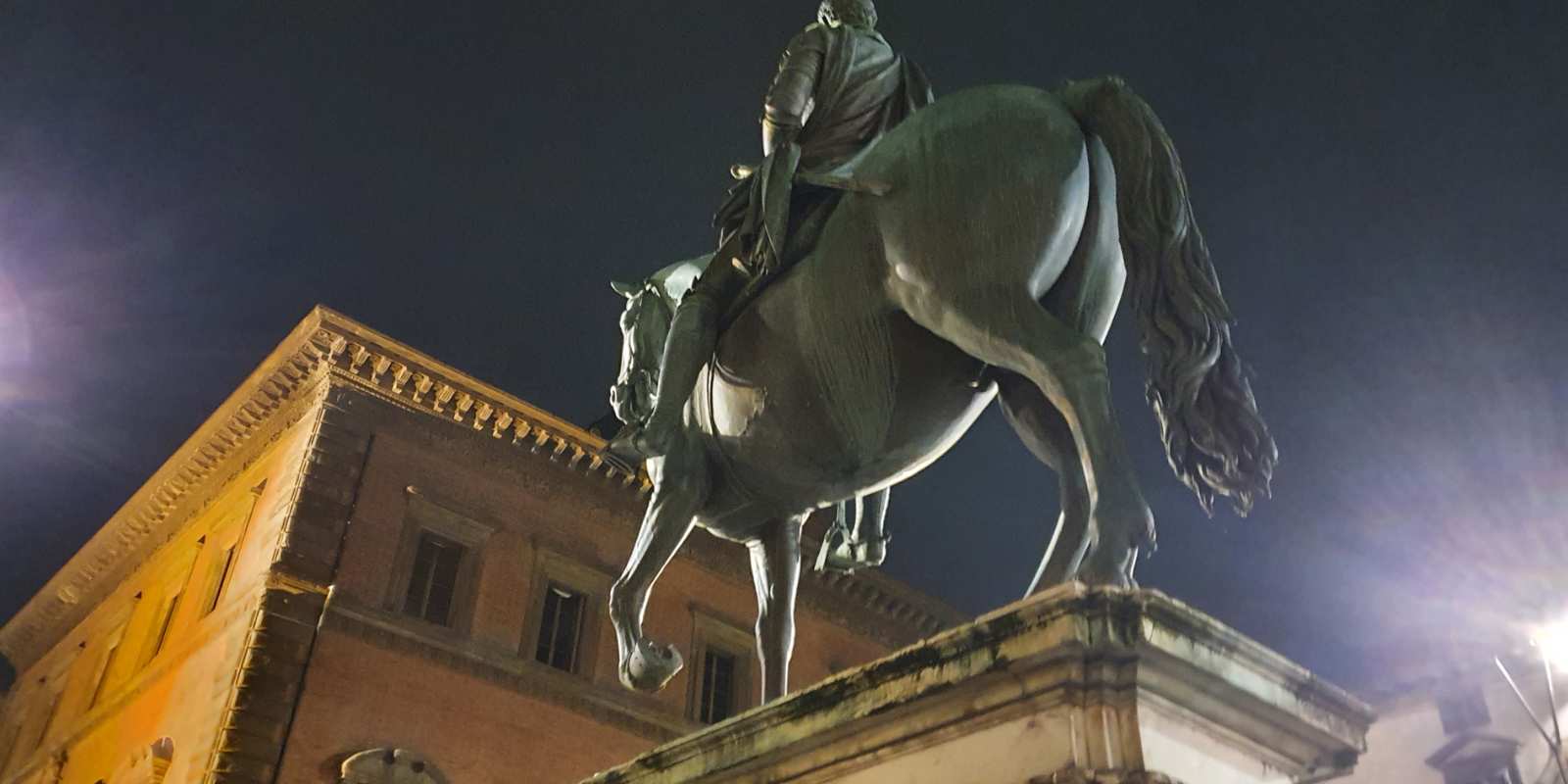 directions_walkTours
info
Important information:
The deals are subject to extraordinary measures adopted by the Italian Government to contain the Covid-19 epidemic. Please contact the operator for more information. For further information on the situation in Tuscany Stay updated
here
Esoteric and mysterious Florence
An unusual itinerary to discover places, characters and stories between tradition, magic, symbols and legends
Esotericism, magic, alchemy: Florence is full of esoteric symbols, magical signs that come from past centuries, symbols that speak about people who believed in magic and communicated with each other through secret codes.
The facade of Santa Croce will reveal its symbols, we will discover stories of necromancy near the Basilica and the palindrome of the Florence Baptistery.
We will find Pazzino de' Pazzi and the three flint splinters from the Holy Sepulcher of Jerusalem, which on Easter day light up the traditional Explosion of the Cart in Florence.
We will analyze arsenic poisoning and the death of the intellectual Pico della Mirandola in 1494, a close friend of Lorenzo the Magnificent, very fascinated by the Cabala.
We will also meet Fra' Girolamo Savonarola, the rigid and inflexible Dominican friar who was hanged and burned at the stake in 1498 in Piazza della Signoria.
We could keep on going! Stories of punishments in the Bargello, Templars and Cathars in Florence and those of children rejected by their families because they were considered malformed due to the intervention of the evil!
Finally, we will closely observe an esoteric symbol and test our skills, trying to count the swarm of bees that adorn the equestrian statue of Grand Duke Ferdinando I in Piazza Santissima Annunziata.
The legend tells that those few who will guess the number only by using their eyesight will be eternally fortunate...
When
From 01 March 2021 to 07 November 2021
Tuesday, Thursday, Friday start 17:30 end 19:30
Prices include
Expert guide in esotericism
Headsets to hear the guide comfortably during the walk
Supplemental charges
Anything that is not expressly reported in the "Price included" section
Meeting point
Florence Cathedral, central door
Plan
Meeting at the Central Door of the Florence Cathedral: before departure general notes on esotericism and specifically on Florence.
The tour includes the visit to the following places:
Florence Baptistery: esoteric symbols
SS Annunziata - swarm of bees on the equestrian statue Ferdinand I and the Innocents' wheel
San Marco - Savonarola statue and tombs of Pico della Mirandola and Poliziano
Santa Croce: symbols of the facade
Piazza Signoria: Lions of the Loggia dei Lanzi, the so called "Importunate" and the site of the hanging and burning of Savonarola
Church of SS Apostoli: Pazzino de 'Pazzi and the stones of the Holy Sepulcher
Ponte Vecchio: the sundial and other esoteric symbols
Cancellation and no-show policies
For cancellations within 48 hours before the start of the tour, 30% of the fee is due to the organizator; no refunds for late cancellations, delays, no-shows, leaving the tour or loss of relationship with the guide. Cancellations must be communicated only in written form by e-mail to: info@madeoftuscany.it
Read the cancellation policies
Organization
Made of Tuscany di Susanna Mantovani
P.IVA: 05564740487
Via Degli Alfani 23 R
Firenze