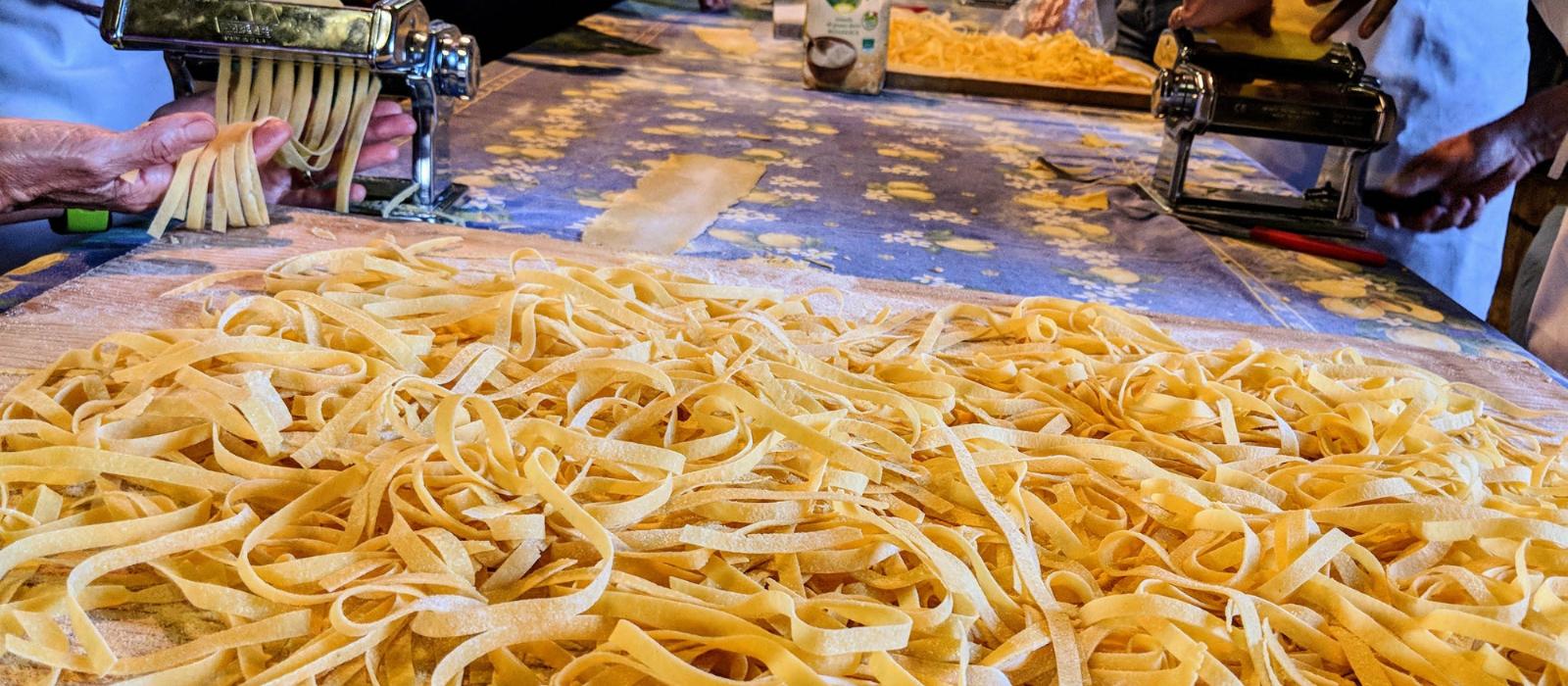 bookmarkExperiences
info
Important information:
Deals might be subject to changes in accordance with the special measures adopted by the Italian Government to contain the Coronavirus epidemic. We invite you to contact the organizers for up-to-date information. For further information on the epidemic situation in Tuscany stay updated
here
Cooking Class experience in Pisa
Pick the right ingredients in the food market or grocery, and use them to prepare a full menu
Prepare a full menu, from the appetizers to dessert
Collect some fresh seasonal ingredients directly from local Market or Grocery. You will pick tomatoes, vegetables and aromatic herbs for sauces. Fresh seasonal ingredients are the basis of a genuine Italian recipe.
After that, you will be introduced to the art of Italian cooking. Our chef will teach how to make homemade fresh pasta by yourselves! Step by step he will show you how to get a perfect dough out of fresh eggs and flour. At the end of our cooking class, you will be a master in preparing "waving" tagliatelle, "round" gnocchi or delicious ravioli. You will learn all the tricks and be able to do it yourself when back home to surprise your family and friends. In addition, our chef will show you how to make authentic meat sauce with fresh tomatoes for your pasta.
The cooking lesson is suitable for beginners and for those who love cooking.
After learning how to prepare this main course, you will prepare a typical Italian dessert, the well-known tiramisù (every chef has his own secret).
At the end of the cooking class, you will finally be ready to try what you have prepared with the help of our chef. A delicious lunch will be served and to complete this experience, your dishes will be combined with good Tuscan red wine.
When
From 01 June 2020 to 30 November 2020
Prices include
Market food

Cooking class

Lunch
Cancellation and no-show policies
Organization
Bellaitaliatour
P.IVA: 02123150506
via Chiassatello 71
Pisa