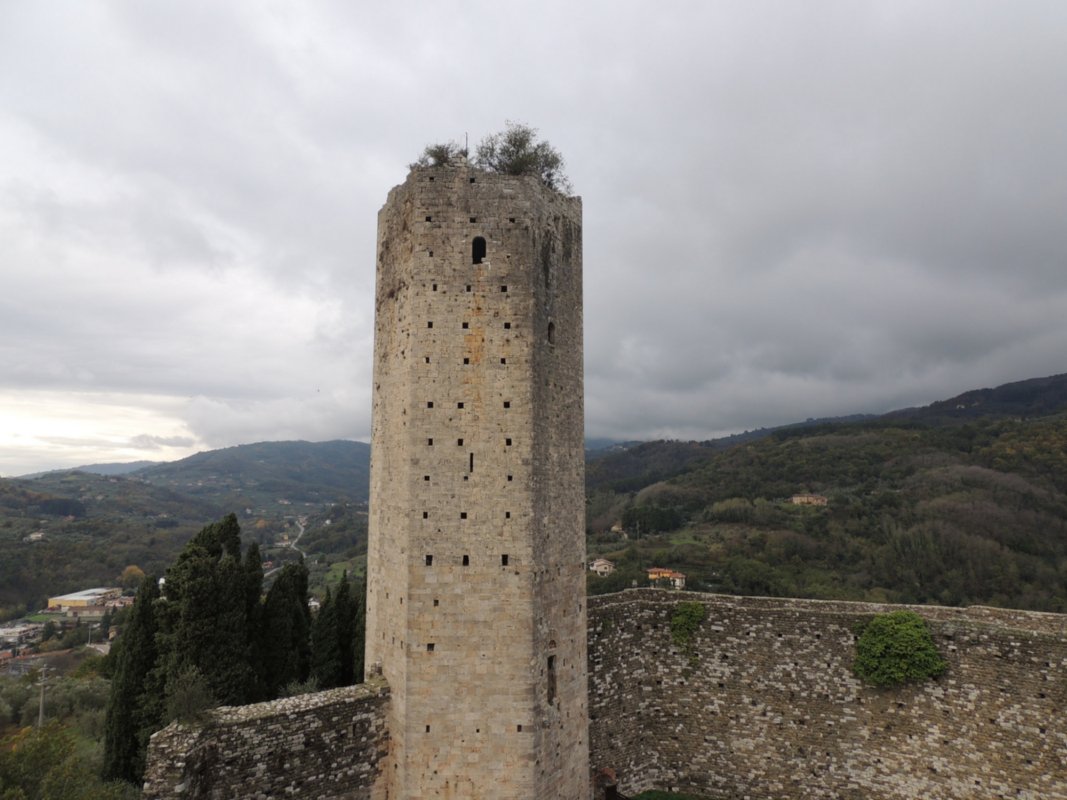 location_cityHistorical Buildings
The stronghold of Castruccio
The village still conserves today a clearly medieval urban structure and the remains of two fortresses
In a strategic position for control over the pass of the same name, the village of Serravalle still conserves today a clearly medieval urban structure, dominated by the remains of the two fortresses, the western one and the older eastern one.
Firstly a Pistoian dominion, then a Luccan one, and then after alternating events, Florentine from 1351 onwards, the castle is attested to from as early as 1148, but the aspect in which it appears today is mainly 14th century. The Castruccio fortress, also known as the "New Stronghold" to distinguish it from the older part of the fortifications of Serravalle, was built by the Luccans after the conquering of the Castle by Morello Malaspina in 1302, and was brought to an end by Uguccione della Faggiola and then by Castruccio Castracani.
The castle, in a largely triangular form, rises from the western extreme of the inhabited place, characterising the profile of it with the two, square, corner bastions (one of which is still accessible, with care) and the beautiful hexagonal stone tower that was renovated in the mid-1990s. From the side opposite the town there is the massive Tower of Barbarossa in limestone, a keep of the ancient XII century stronghold built by the Pistoians in 1177 to control the pass.
In ancient times the two fortifications were linked to each other by the guard's walkway along the city walls, and the remains of the defensive perimeter and the eastern stronghold's towers were very visible at the end of the 18th century. Only a brief stretch of the ancient city walls of Serravalle remains today, in which the "Gate of the Tollbooth" is conserved, from which you can descend towards the little village of Gabella Vecchia, the ancient customs place at the foot of the castle.
Serravalle Pistoiese
A historic castle in the Montalbano territory
Serravalle still conserves its typical medieval layout, located in a strategic position to watch over the surrounding countryside. It can be found on the eastern side of Montalbano, a territory with forested hills crisscrossed by trails waiting to be explored. ...
Morekeyboard_backspace
You might also be interested in