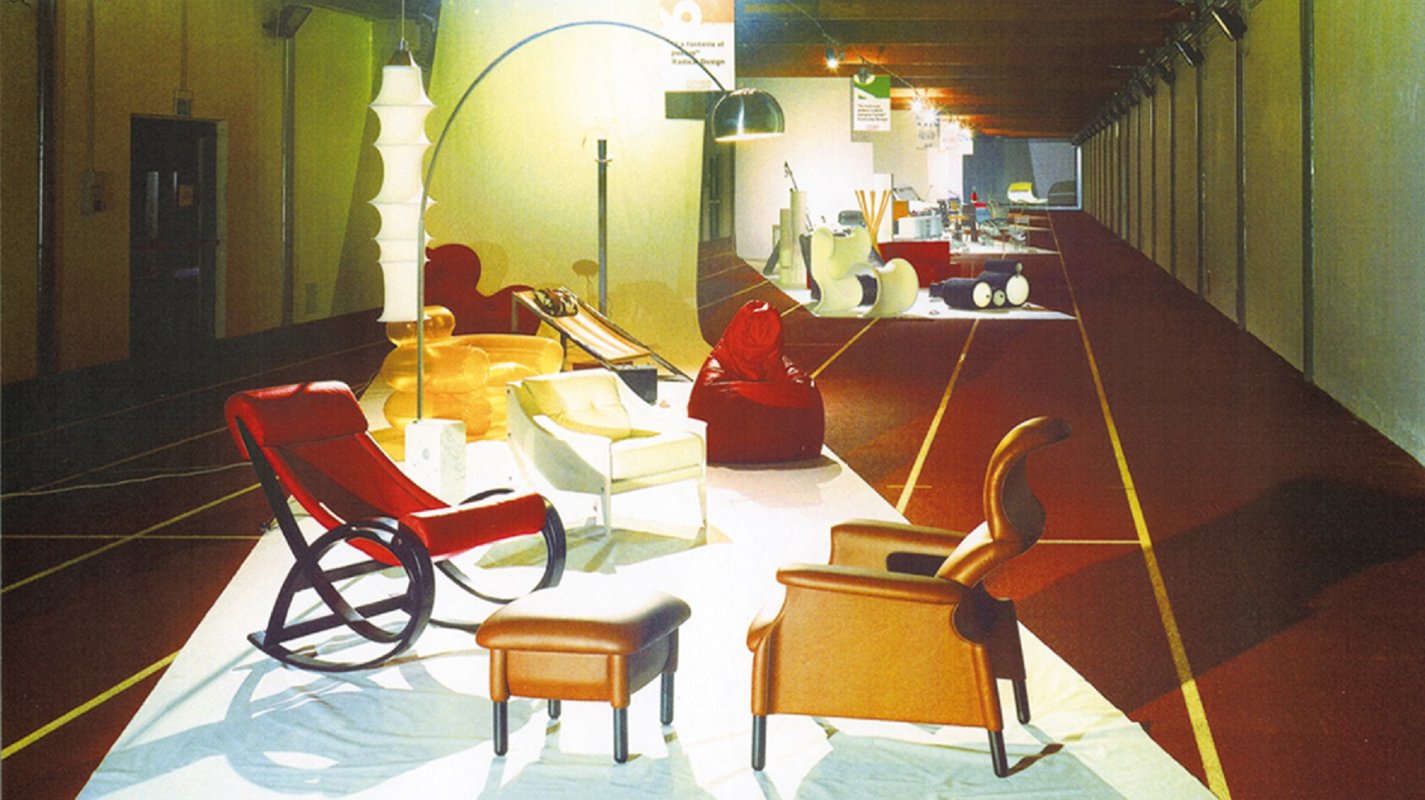 account_balanceMuseums
Industrial Design Museum at Calenzano
This Foundation was created to showcase Italy's excellent creativity and design. This is the only museum of its kind in Italy
Many Italian cities, including Milan, have considered opening an industrial design museum but so far nobody else has had the courage to actually do so.It is with great satisfaction then that the Comune of Calenzano (in cooperation with the faculty of Architecture at the University of Florence and the Foundation AQ for Design) have taken the initiative and created a space dedicateD to the subject. The Foundation has around 100 items on display which were initially chosen for an exhibition which was held in October and November in Florence and Calenzano. These works were either donated or bought and are now permanently on display at the Centro Arte e Design (the Centre for Art and Design) in Calenzano.

The pieces span a time period from 1960 to today and include the 1960 'Sanluca' sofa by Castiglioni, the 'Larus' chaise-longue by Poltrona Frau, the 1979 'Vertebra' sofa by E.Ambasz and the 2004 'Microbar' coffee machine by Nuova Simonelli. There's also the 2003 'Fighter Bluetooth' helmet by Momo Design, the innovative 2005 'Anellum' lamp by Giugiaro for Muvis, the 1969 'Valentina' typewriter by Ettore Sottssas, the 'Graziella' bicycle by Rinaldo Donzelli, the 2005 fibre optic bookcase by Acerbis, various items designed by companies like Brionvega, Danese, Flos and Olivetti and finally items designed by Renzo Piano and Enzo Mari. The 100-piece collection is divided into sections by decade and ideology. This arrangement underlines the development of the fundamental themes and technologies that have characterized Italian design and industry.

The Foundation is non-profit. Its aims are to promote awareness and study of design culture, post-1960 in particular. To achieve this goal, the Foundation also carries out various cultural activities and initiatives. The Foundation also carries out educational activities and scientific research aimed at promoting design, mainly in Tuscany. Most of all though, the Foundation is a museum dedicated to design, the first of its kind in Italy, which updates its collection every year with new acquisitions and cultural events.

You can contact us from Tuesday to Saturday from 10am till 2pm
Telephone: 055 8825953
Fax: 055 8810096
Email:info@fondazioneannaquerci.it
people
What's the buzz about?
Calenzano
AMIDST HISTORIC PARISHES, CASTLES AND MAJESTIC FARMHOUSES
The municipality of Calenzano fits nicely between the mountain ranges Monti della Calvana and Monte Morello, made up predominantly with calcified rock. This environment, combined with historic events, has tempered the settlement harmoniously in this strip of land. ...
Morekeyboard_backspace
You might also be interested in