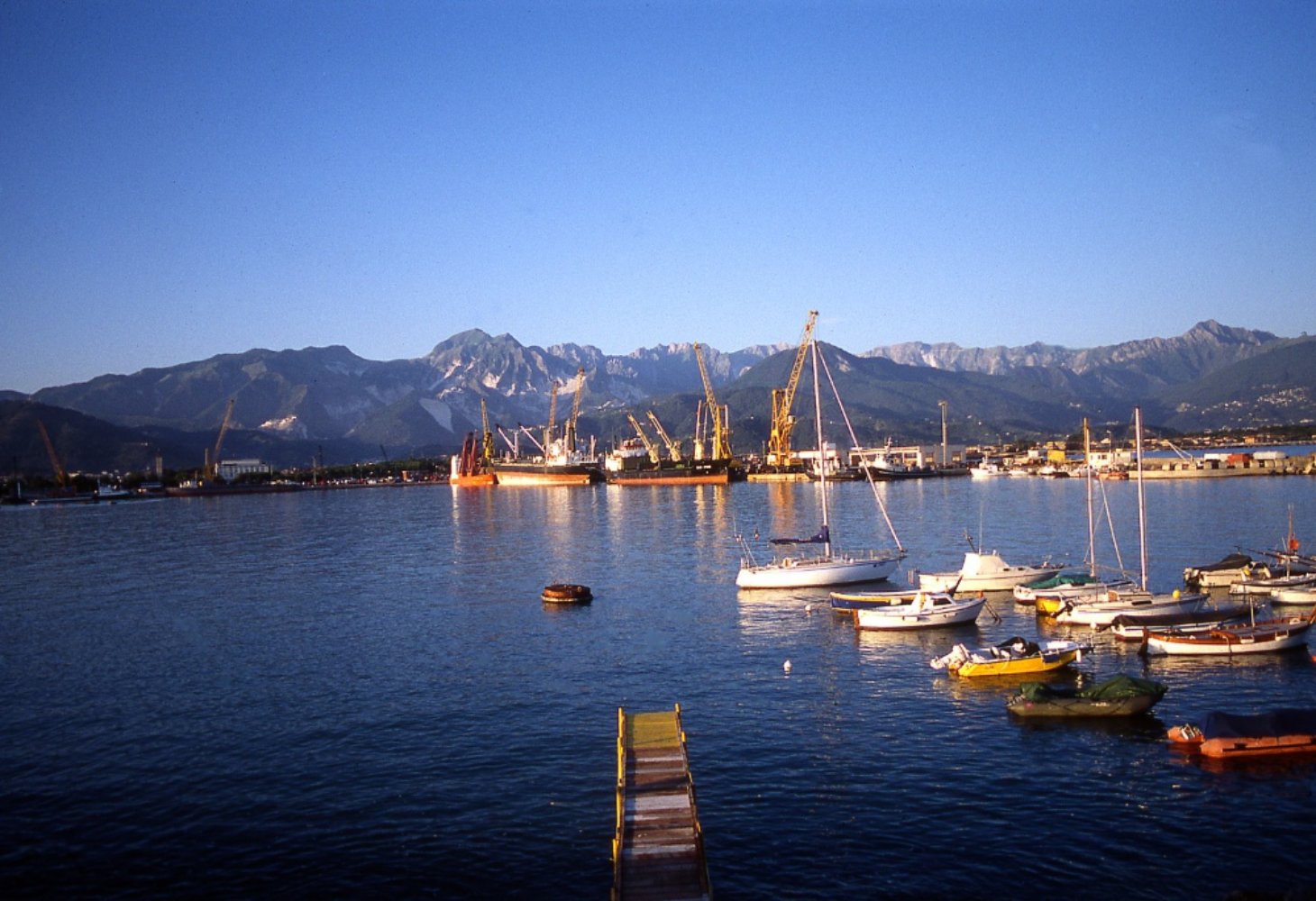 Marble caves from Carrara to the Lunigiana
From the sea to the mountains
Our itinerary departs from Carrara, the capital of the "white gold" marble trade that has been at the center of the industry since the times of the Renaissance. The city offers numerous interesting itineraries regarding various aspects of the trade from the working of the marble, its origins and the creativity used by some of the world's most famous artists. Visitors can see the caves up close with a short trip from the nearby seaside, or head up to the town of Colonnata to sample some of the local "lardo" delicacy.

From Carrara, take the autostrada highway inland to Villafranca Lunigiana to visit the Lunigiana ethnographic museum and enjoy an excellent dinner prepared from fresh local products. The traditional "testaroli" are not to be missed. The following day continue to discover the Lunigiana with a trip to Fivizzano and a visit to the ancient water powered windmill. From here, take the autostrada back towards the sea. Once in Massa, stop off at the Apuan Ethnological Museum to conclude your trip through ancient trades ofnorthern Tuscany.

NOT TO BE MISSED
In Carrara: Take a stroll through the historic center and visit the Romanesque marble Duomo. Visit three nearby historic marble production centers: Colonnata, Miseglia (better known as Fantiscritti) and Torano. The Marble Museum in Carrara is subdivided into six different sections and gives children a great first glimpse into marble production and its artistic, archeological, historical and scientific use. There is a new multimedia room with touch screen technology.

The Ethnographic Museum of the Lunigiana in Villafranca conserves evidence of the farming community that had remained unchanged for centuries. The water-powered windmill in Arlia-Fivizzano has been entirely restored and is still functioning for visitors. Today, it is managed by Legambiente and is a unique experience for those wanting to know more about this farming community. The Apuan Ethnological Museum in Massa is located next to the Sanctuary of the Madonna degli Uliveti di Massa, with 36 exhibition sections that represent daily life from past epochs.

OTHER PLACES TO VISIT
Lunigiana Mountain Ecomuseum—organizational system of naturalistic, historic, architectural and artistic sites located in the cities and communes around Fivizzano and Casola. Castagneto di Sassalbo—discover the exceptional qualities of this plant imported during the Middle Ages. Monzone Labor Museum—dedicated to various labor activities in the area. Filanda di Forno—cotton producing center that uses the power of the nearby Frigido waters.
Time needed to explore the area:

2 days
Location

City of Carrara and caves
Marble Museum: Viale XX Settembre, loc. Stadio – Carrara (MS)
Lunigiana Ethnographic Museum: Via dei Mulini, 71 – Villafranca Lunigiana (MS)
Arlia Water-powered Windmill: loc. Arlia (Fivizzano – MS)
Apuan Ethnological Museum: Via Oliveti, 81 – Massa (MS)
Entrance fees

Marble Museum (Carrara): € 4.50, € 2.50 for children, groups and adults over 65
Lunigiana Ethnographic Museum (Villafranca): € 2.50 full, € 1.50 for children and groups.
Arlia Windmill (Fivizzano): € 5.00 including a guided visit
Apuan Ethnological Museum (Massa): € 3.00
Information

Tourist Information Office (APT): 0585.240063 – fax 0585.869015
Marble Musem: tel/fax 0585.845746
Lunigiana Ethnographic Museum: 0187.494400 – 0187.493417
Arlia Windmill: 0187.422598 - fax 0187.423221 – 328.5466997
Apuan Ethnological Museum: 0585.252644 – 333.5910306
Email

APT: info@aptmassacarrara.it
Marble Musem:
museomarmo@amiatelfree.it
Lunigiana Ethnographic Museum:
culturabiblioteca@comunevillafrancainlunigiana.it
Arlia Windmill:
legambiente@lunigiana.ms.it
Apuan Ethnological Museum:
museoetnologicoapuane@fastwebnet.it
Website

www.aptmassacarrara.it

How to get there

By car: Autostrada A12 Genova – Rosignano, exit at Carrara or Massa, Autostrada A15 Parma – La Spezia, exit at Pontremoli or Aulla
By train: Genova – Roma, Parma – La Spezia, Aulla - Lucca
By air: Closest airport Pisa (50 km) and Genova (120 km)
(Source: Massa Carrara Tourist Information Office)