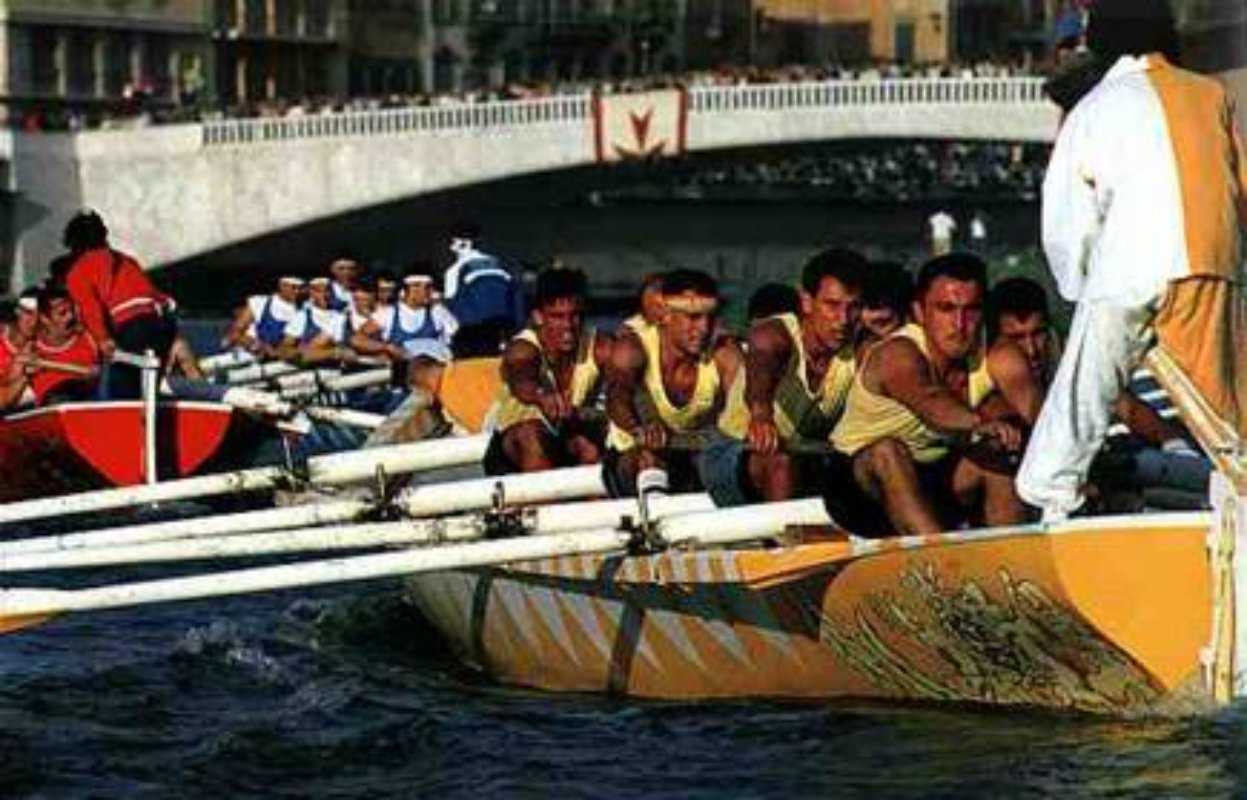 Since 1956, the Regatta of the Ancient Naval Republics is held among the sailing teams of the Italian cities of Amalfi, Genoa, Venice and Pisa. The event, held for promotional and tourist purposes today, recalls the most auspicious and important historical moments of the four Naval Republics. The first edition was held in Pisa on July 1, 1956. Since that day, the event has been organized every year and held in one of the four former Naval Republics. The regatta is preceded by an important historical parade comprised of 320 figures that evoke the people, places and episodes of the past. Every year, Amalfi presents the historical costumes that represented the city's most lucrative commercial and trading period. Genoa recalls the times of Guglielmo Embriaco, leader of the crusades cited by Torquato Tasso in his epic poem Gerusalemme Liberata.

The part of the parade in which Venice showcases its past, the 'lagoon' city re-proposes an episode in which Caterina Cornaro, widow of the king of Cyprus and Jerusalem, returns to the city after the Mediterranean island was annexed by Venice. The Pisa Parade refers to the legend of Kinzica de' Sismondi, a Pisan heroine, who according to legend, saved the city from the invasion of the Saracens. She rang the city's main church bells in the middle of the night to alert authorities about the advance of the Saracens. After the battle between the Pisans and the Saracens, the Muslims left defeated, never to return again.
Pisa
Travel to the city of the leaning tower, a UNESCO heritage site
Pisa and its uniquely beautiful Piazza dei Miracoli, a UNESCO World Heritage site since 1987, have always been a fundamental stop on any holiday in Tuscany. Millions of people come here from every corner of the world every year to try, with the help of perspective, to keep the leaning tower standing. ...
Morekeyboard_backspace