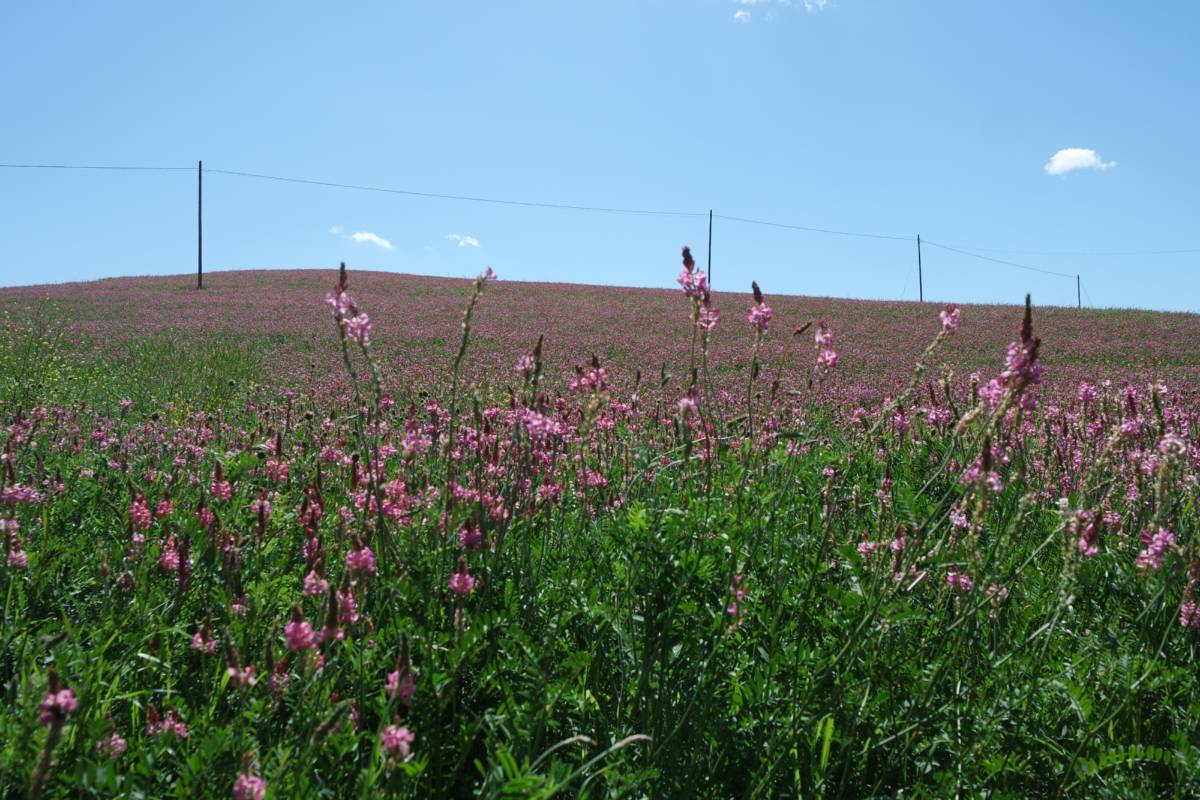 Wine, food and incredible views in one of southern Tuscany's little known valleys
Located on the border between the Maremma and mount Amiata (an extinct volcano and southern Tuscany's highest mountain) and half an hour to the south from its famous neighbour Montalcino, Cinigiano is a perfect destination for travellers who'd like to explore off-the-beaten-path Tuscany without having to forego great food, wine and fabulous views.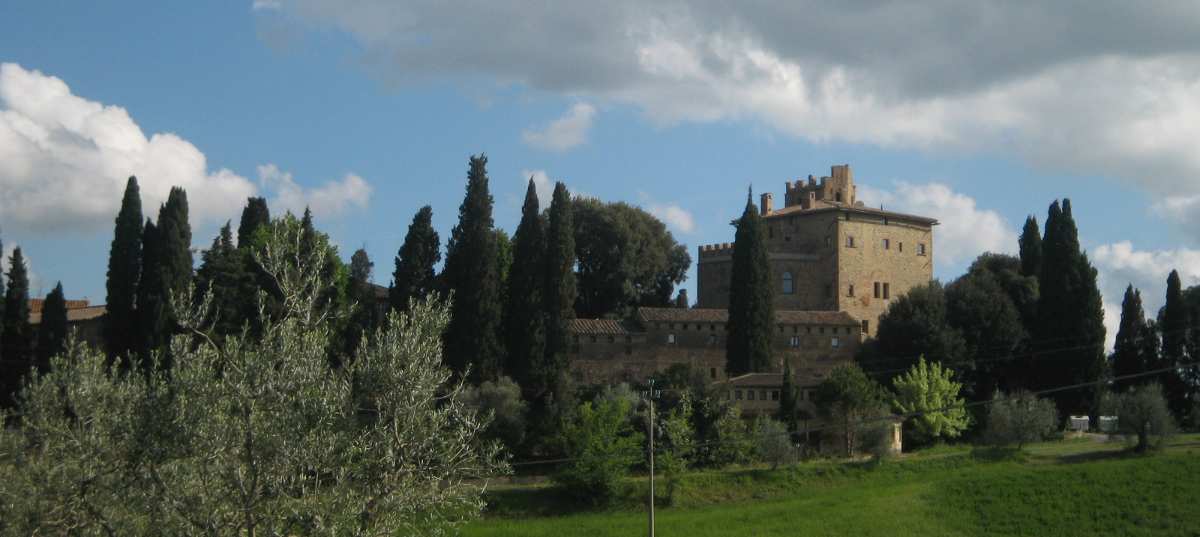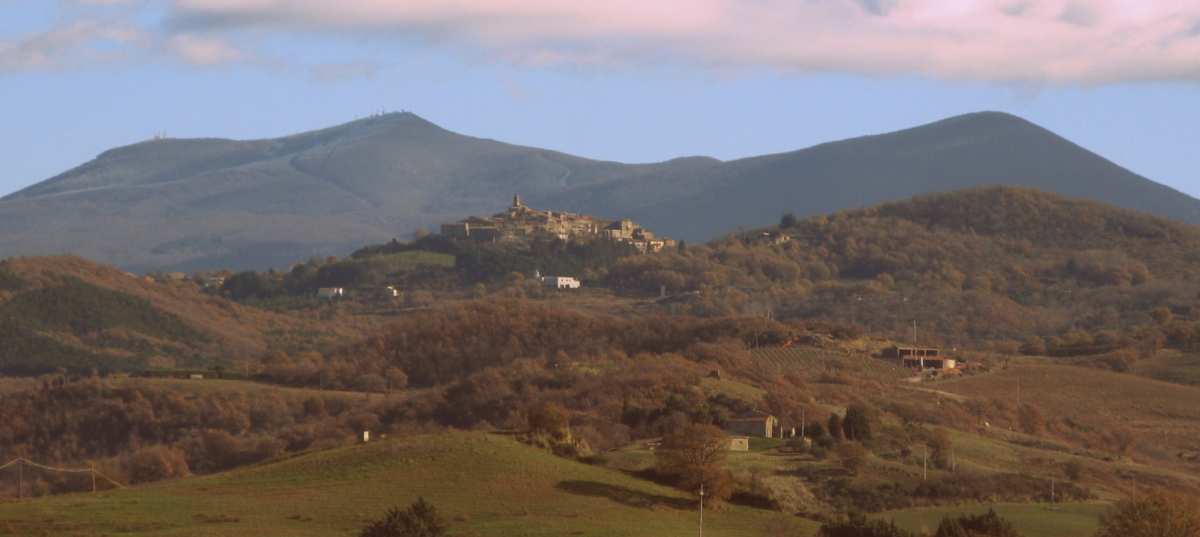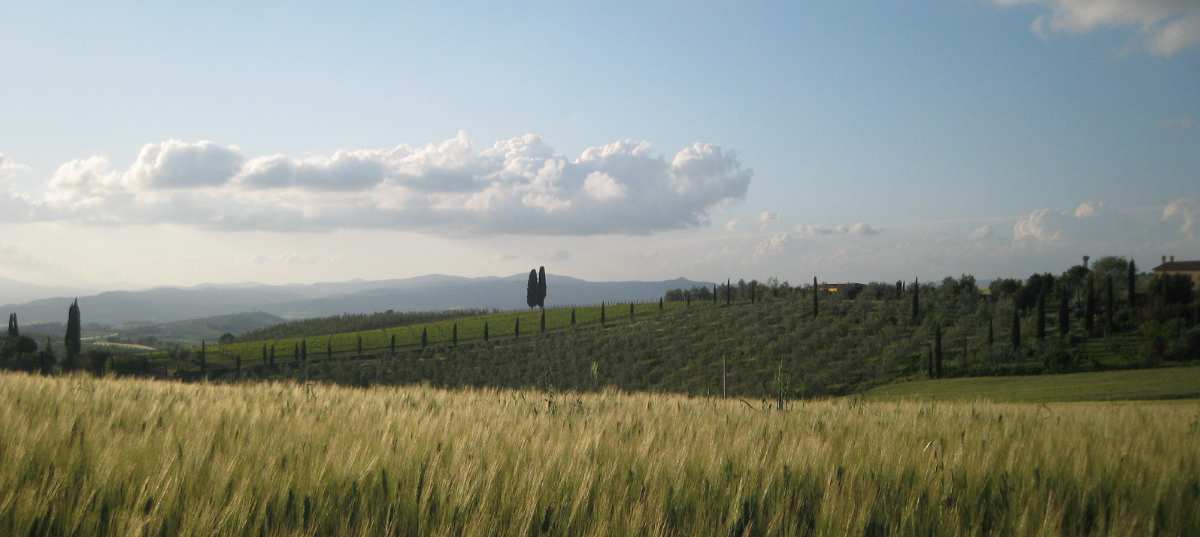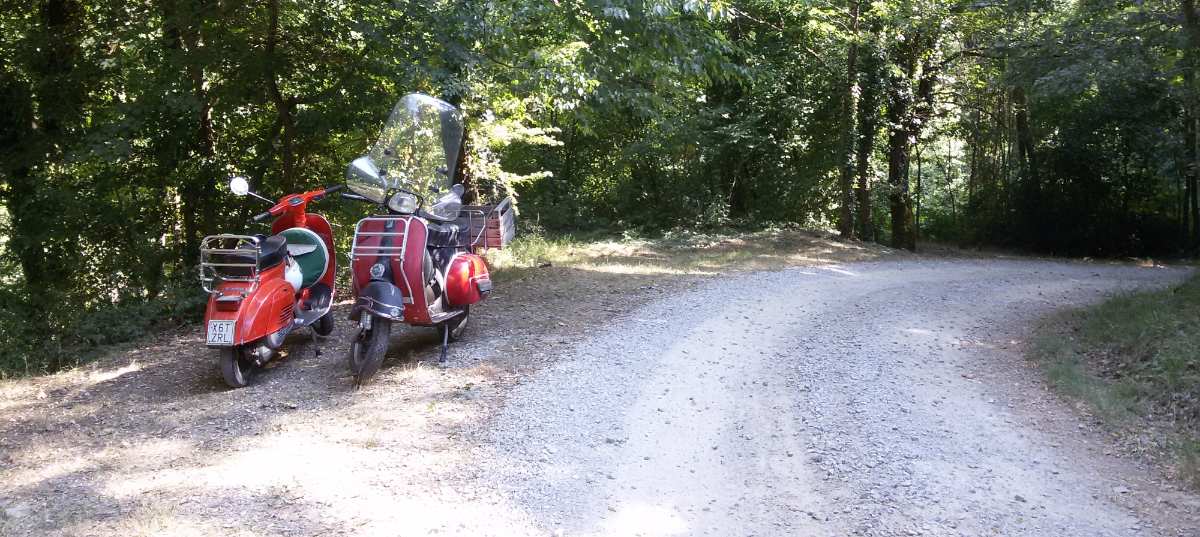 Exploring Cinigiano, the Porrona Castle and Monticello Amiata
Of course, you'll want to start the day as the locals do with an espresso or cappuccino at one of the two coffee bars in Cinigiano. Should you visit on a Tuesday take some extra time, as this is the weekly market day and you can stock up on fruit and vegetables or just enjoy a bit of people-watching. Then drive to Porrona. Castello di Porrona is a hotel today, but part of the hamlet surrounding the castle is still privately owned and the fields, olive groves and cypress lined roads in the area make for the perfect Tuscan background.
From Porrona drive on towards Monticello Amiata. During the 15 minutes' drive the landscape changes completely: vineyards are substituted by shady chestnut groves and wheat fields by woods. Have a stroll through Monticello's old town centre before you follow one of the signed out hiking trails that will take you through ancient chestnut groves. Bring along a picnic and enjoy the fantastic panorama views that stretch from mount Amiata all the way to the Tuscan coast.
Or spend the afternoon at the Basile winery for a wine tasting with equally gorgeous views. Cinigiano and Monticello belong to Montecucco territory, a young DOCG which isn't as well known yet as Brunello di Montalcino on the opposite side of the valley. However, this may change soon as Barack Obama and Justin Trudeau have been spotted sharing a bottle of Basile wine during a recent lunch meeting.
After your tasting follow directions for restaurant Lucherino in Monticello Amiata. Sunsets are fabulous from up here, but locals return to this simple family run restaurant for its handmade tortelli Maremmani - the large ravioli filled with spinach and ricotta cheese – and for fresh porcini mushrooms found on the slopes of mount Amiata.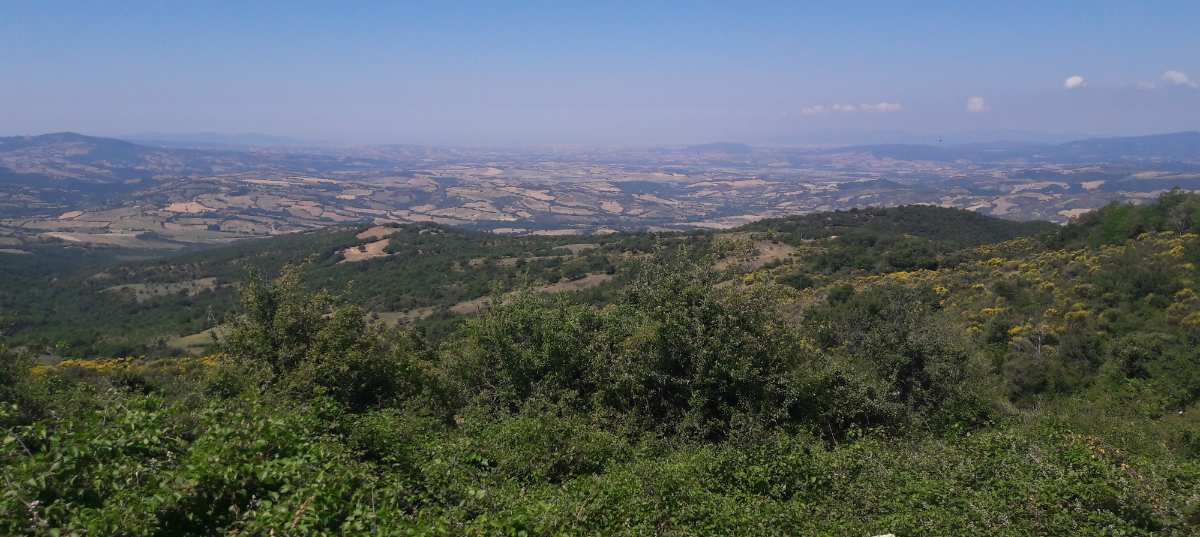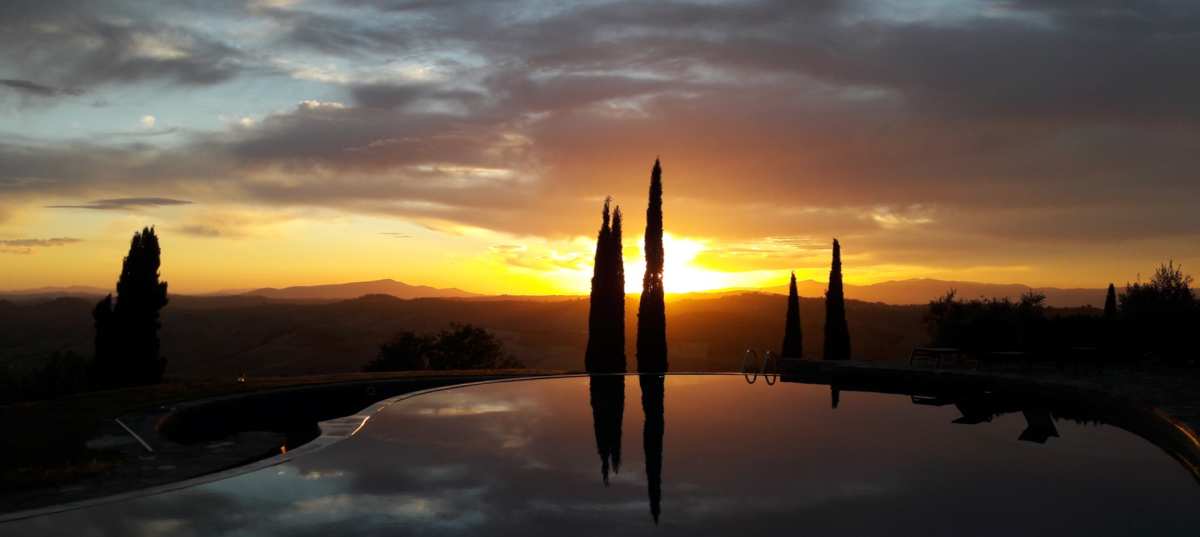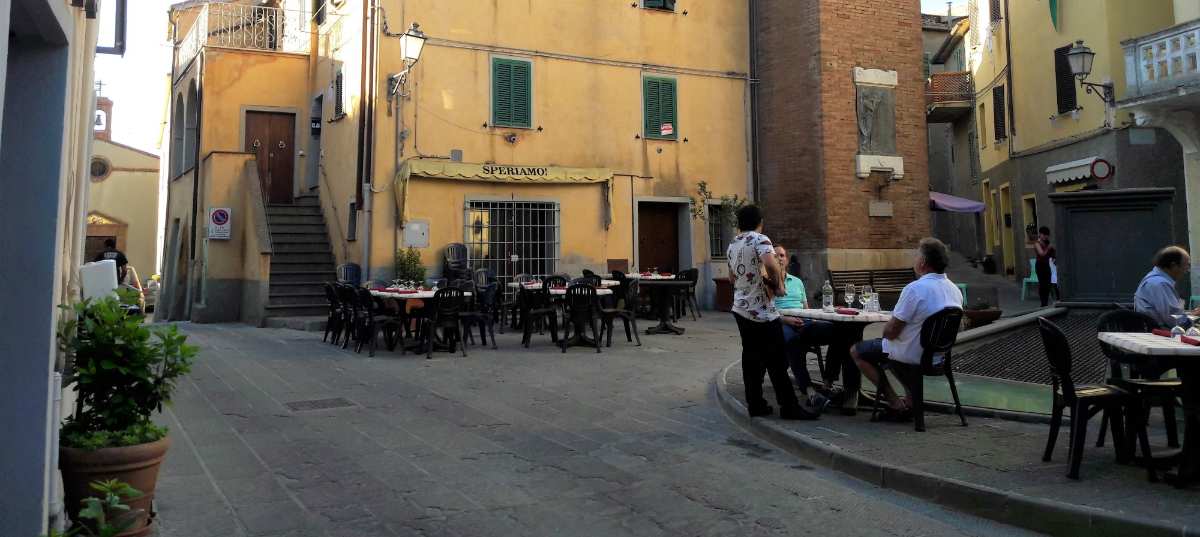 Driving to Castiglioncello Bandini and Stribugliano
Drive to Stribugliano for more great views over Tuscany's south. The village sits high up on the slopes of mount Aquilaia (cyclists may want to pack enough water on a hot day) and is as off-the-beaten-path as it gets. At most, apart from the locals, visitors will cross paths with a few paragliders who start their flight from a top of the mountain.
Have a coffee at the local bar which also doubles as a restaurant, take a few pics and then descend to Castiglioncello Bandini. The castle is privately owned and not accessible, but the hamlet below has a little bar and shop where you can stop for a sandwich or find the ingredients for another picnic lunch. Travellers who have come by car should park it and follow the road downhill towards Dimora Santa Margherita by foot. You'll see Cinigiano and the province of Siena on your right and to the left the valley stretches out towards the Tuscan coast. Spectacular sunsets can be had from here with the isle of Montecristo appearing on the horizon and - on clear winter days – the snowy mountain peaks of Corsica behind it. Dimora Santa Margherita is a hotel; ring the bell and ask whether you can have a sunset drink. Or walk back to the little bar in town and have a Campari with the locals.
For dinner drive back to Cinigiano for a fish meal or pizza at restaurant Rintocco in Cinigiano's small but lovely piazza. They have a good selection of Montecucco wine, so don't hold back. After all, there is only one thing left to do – a gelato from the ice cream shop on the other side of the piazza.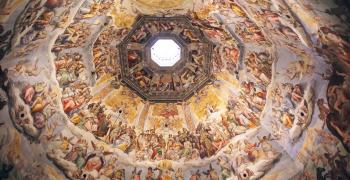 Learn more
Art and Culture
Tuscany is the cradle of the Renaissance and known all over the world for its immense artistic and cultural heritage.
continue...