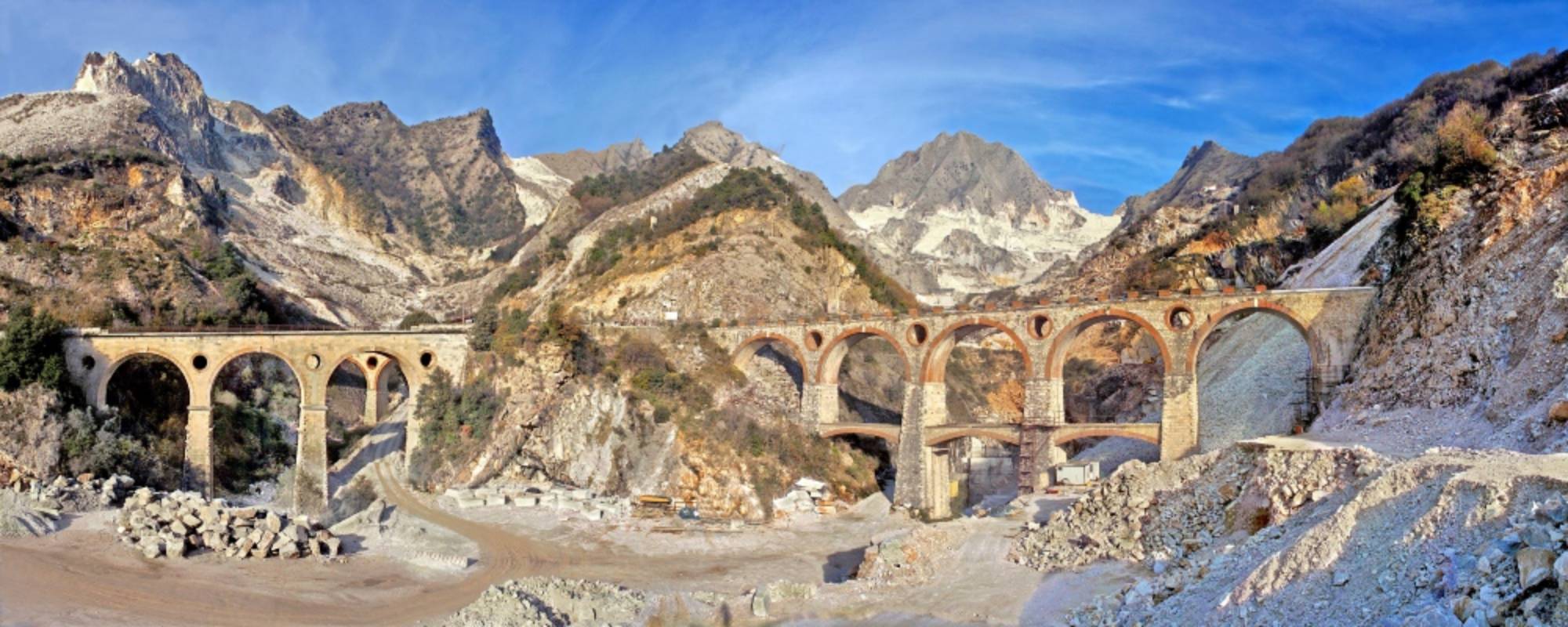 The Riviera Apuana: 5 days in the Alps and by the sea
Nature, history and entertainment at high altitudes
You might as well call it the Marble Riviera: this region's prized white rock has been shipped all over the world since ancient Roman times. Just take a look at Michelangelo's sparkling David for proof enough of its prestige.
Its historical significance aside, there's no replicating the Riviera Apuana landscape: nowhere else can you sit on the seashores with the magnificent backdrop of the Alps at your shoulders.
Carrara makes an apt home base for an extended holiday in the area: from here, you can easily access those fabled quarries, or get your sand and sun fix at the nearby Marina di Carrara.
A marble safari
Marble deserves at least one dedicated day. To understand just what industry workers were capable of and the breadth of what they accomplished, get hands-on! There are three main marble basins—Colonnata, Fantiscritti and Torano—and you can visit them on your own. Fantiscritti is probably the easiest to reach (about an 11 minute drive, or roughly 4 km, from downtown Carrara). Take note, however, that to go down into the quarries themselves, you need a guide: numerous authorized tour companies host quarry outings (including Cava 177, Carrara Marble Tour, Marmo Tour, and Il Tau).

If all that stone skipping hasn't worn you down by the afternoon, consider a trip to Colonnata (a 20 minute drive from the Fantiscritti basin). Dedicated foodies in your group will want to sample the Lardo di Colonnata IGP, famous flavored lard on sale in numerous shops downtown—including stores specialized in its production, known as "larderie."
Hiking in the Apuan Alps
Time to trek off that lard! Get your backpack and gear up for another big day of exploring the region's natural treasures. A relatively ambitious, roughly three hour ring route weaving from Colonnata – the Case del Vergheto – Cima d'Uomo and back to Colonnata is one way to go: just make sure the kids pack snacks. Departing from the main square in Colonnata, follow the #38 path (sentiero 38), which runs along the Canale del Vento and takes you through a fairytale-like chestnut forest, until you reach the Case del Vergheto. Moving beyond them, you'll come to the #48 path, which then leads you through the woods to the Colonnata section of the Carrione creek.

Continue heading upward and you'll arrive at the Cima d'Uomo ridge; move southward for incredible views over Colonnata. You'll wander through a rocky bit of coast, a pine wood, an inactive road and some sloping rocks before arriving back in the square where you began.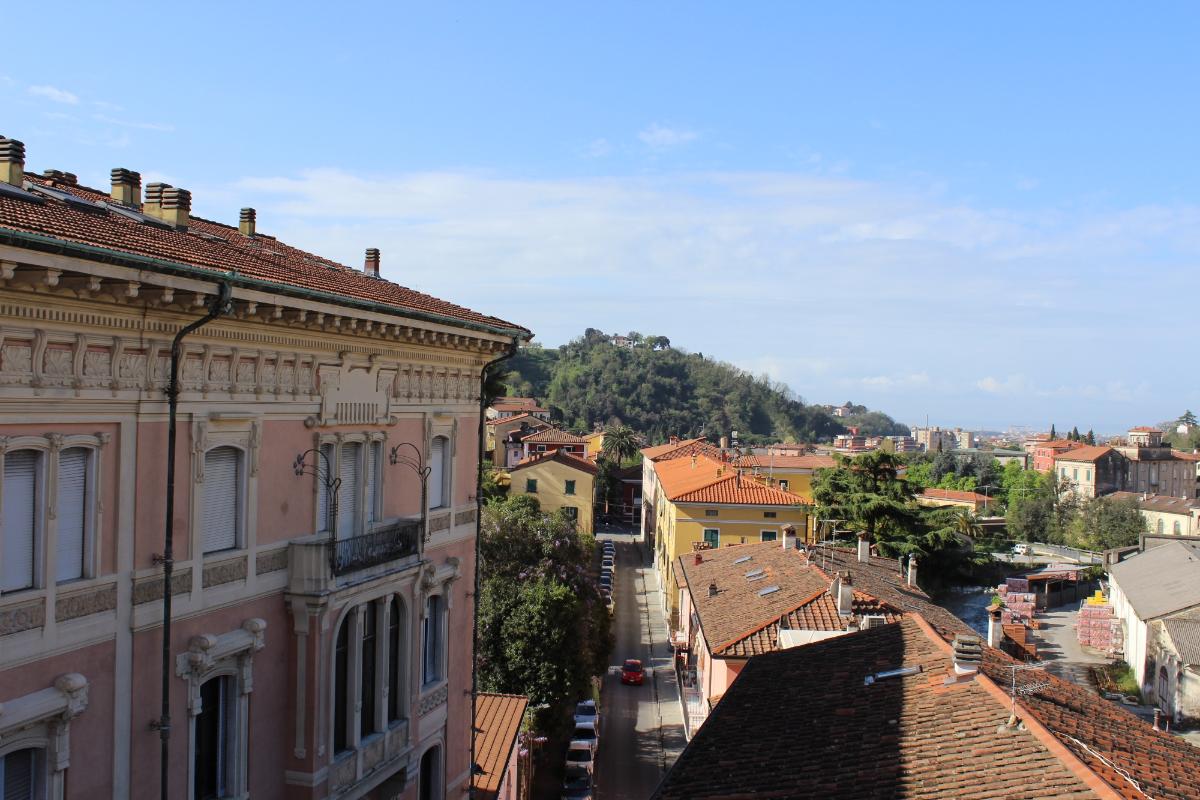 Carrara the city
When it comes time to explore the city itself, you may be surprised: the local landscape isn't what most tourists picture when dreaming of Tuscany. Cypress trees and rolling hills are swapped out for staggered quarries and sparkling white caps. But downtown life and activities on offer are far more dynamic than "set in stone," so to speak.
Three suggestions for anyone in your group who's still mentally on Day 1's marble safari: the Civic Marble Museum, a relatively recent construction (1962-65) and former headquarters of the Internazionale Marmi Machines spa, or the high-level exhibitions at the Palazzo Cucchiari, run by the Fondazione Giorgio Conti, named after a 20th century marble entrepreneur. Last but not least, the CARMI museum dedicated to the figure of Michelangelo and his relationship with the city of Carrara and marble.
For more contemporary-oriented marble madness, keep an eye out for events affiliated with White Carrara Downtown, an annual festival celebrating the city's heritage. Or pop over to the Centro Arti Plastiche, which explores the evolution of sculpture from the 1950s up until today—marble has a starring role, of course, but is joined by bronze, polystyrene and other materials.
Beach bumming or ziplining
Up to your ears in culture and museum visits? In Marina di Massa you'll find 13 free beaches, five of which are fully equipped. Bask in the comfort of knowing that they all wave Blue Flags, as of 2017: this is a global classification attesting to the quality of a beach's general management, water, safety and environmental sustainability.
If you're visiting during the cooler months or are feeling too restless for a beach day, make your way just beyond Massa to the Apua Adventure Park, an approximately 25 minute drive (13km) from downtown Carrara. With the wide range of ziplines and adventure routes on offer, you can make like Tarzan and move through the trees—but in total security and with trained staff on hand to help.
Photo credit: Luca Pulejo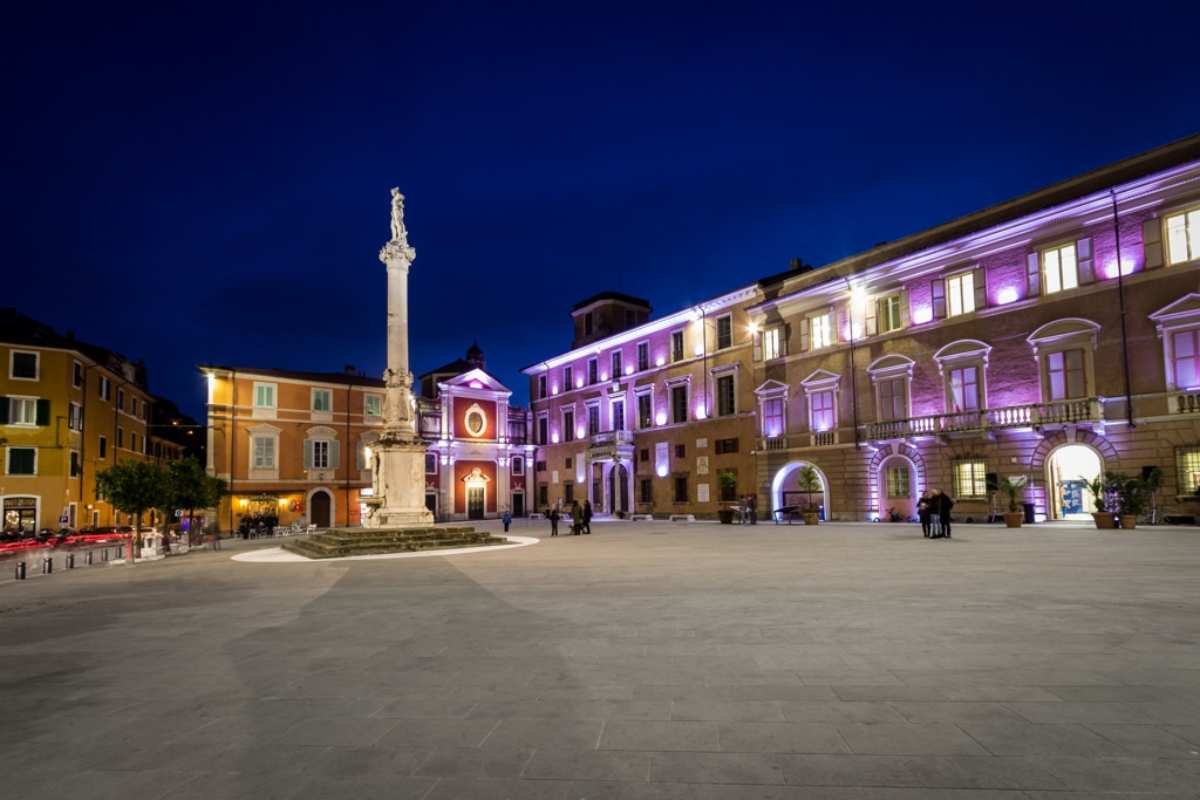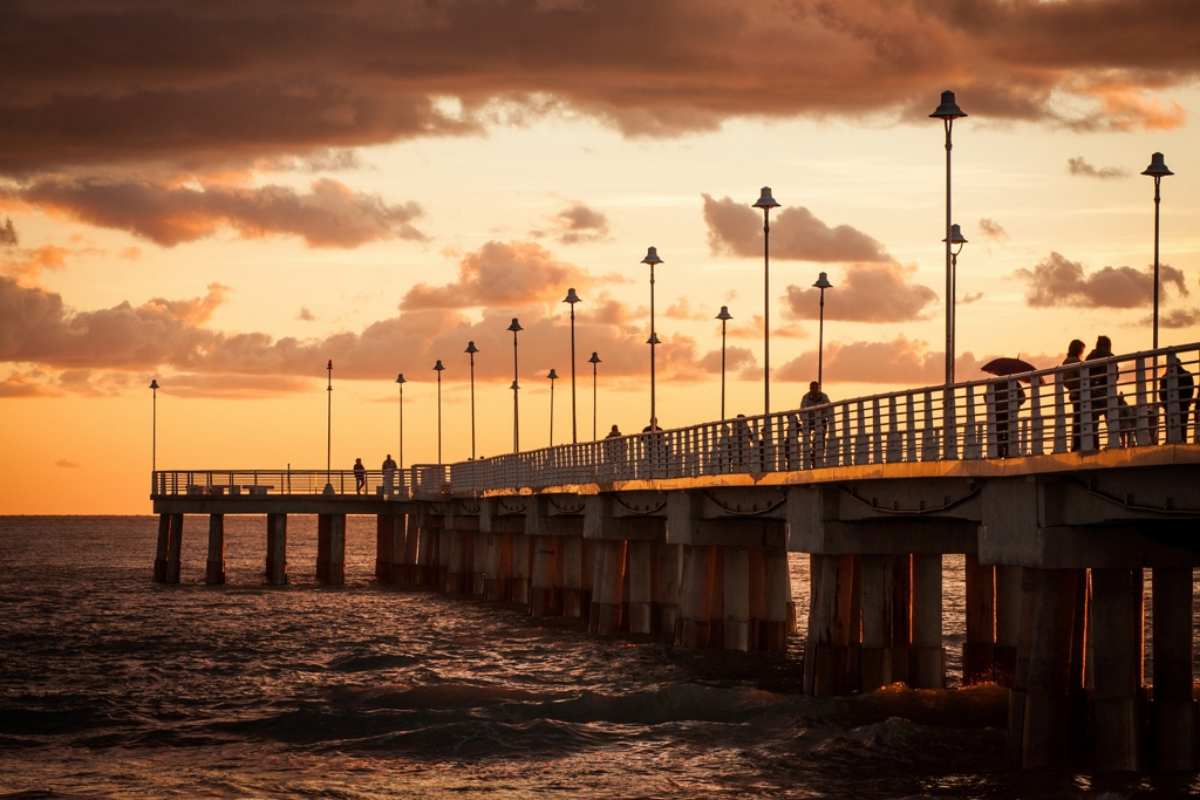 Meet Massa
With Carrara in your rearview mirror, move to its sister city, the close-by Massa, capital of the province. Start with a walk through the peculiar piazza Aranci, surrounded by orange trees, as its name suggests. Also home to the Palazzo Ducale, this square's unique configuration caught the attention of the Italian poet and writer Giosuè Carducci, the first Italian winner of the Nobel Prize for literature. The Cathedral dedicated to Saints Peter and Francis, is also a sight to behold. It's a treasure trove of works by art, such as Pinturicchio's Madonna with Child, a nativity scene in coloured terracotta by Benedetto Buglioni and Bergamini's marble altars.

Worth strolling through is the classic Italian garden of the stunning 17th century Villa della Rinchiostra, a coral-hued noble home constructed by Bergamini for Teresa Pamphili, the wife of Duke Carlo II. Architecture buffs can move back toward the beach: heading toward the sea and landing in Marina di Massa, you'll find a host of refined Liberty-style homes, including Villa Corsi, Villa Doria and Villa Franca.
Photo credit: Matteo Dunchi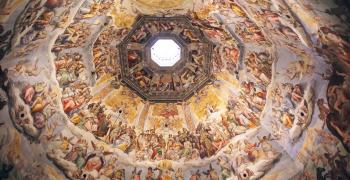 Learn more
Art and Culture
Tuscany is the cradle of the Renaissance and known all over the world for its immense artistic and cultural heritage.
continue...