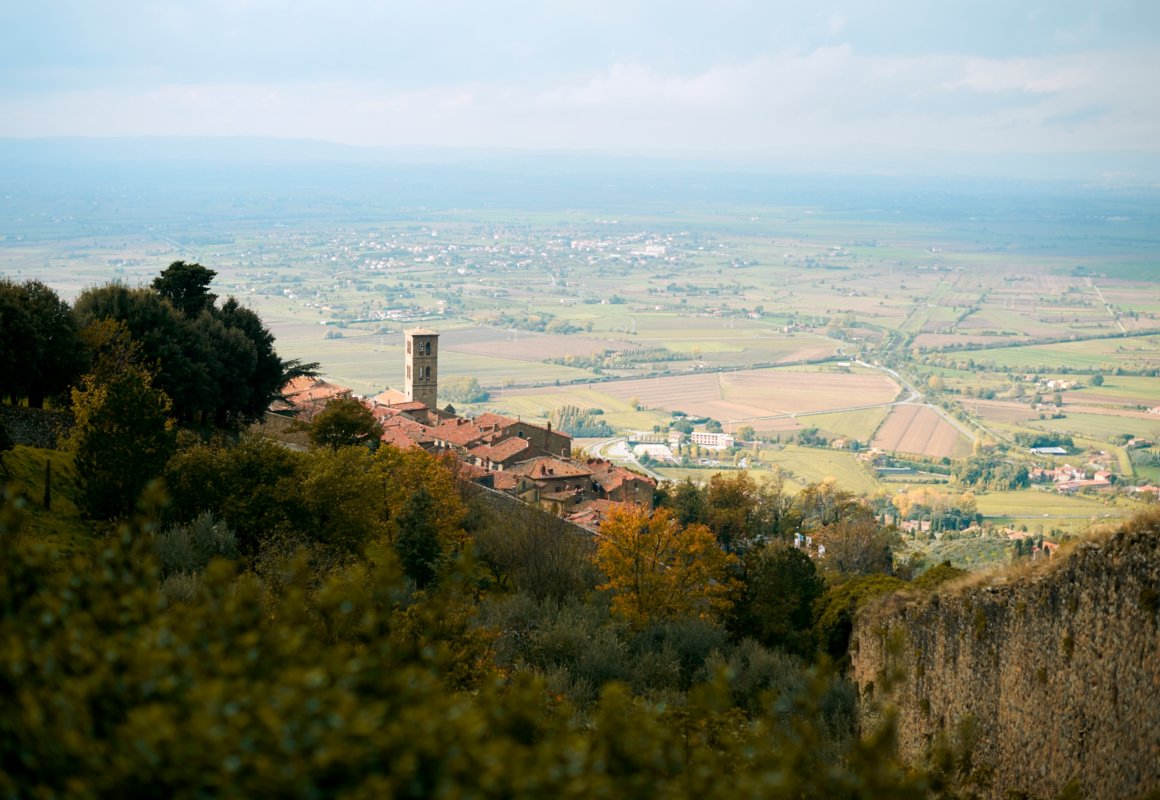 Photo ©We Make them Wonder
One week in Tuscany with Cortona as a home base
Experience life in a small historical town and easily move around the region
Here is a time-based tour for one week in Tuscany with Cortona as home base. This is a good itinerary for pretty much anyone interested in exploring what Tuscany has to offer - a bit of art in both towns and major cities, great food, thermal baths and nature, and remarkable landscape.
Why Cortona? As a visitor to Tuscany, Cortona makes a great home base because you get to live the small town experience but are close to good roads. Located about 20 km far from Lake Trasimeno, from Cortona you can easily reach the major art cities of Siena and Arezzo (40 minutes), the well known cheese and wine towns Pienza and Montepulciano (even closer), and two different thermal baths at Chianchiano or Rapolano.
Frances Mayes's Under the Tuscan Sun is set in Cortona and has made the town rather popular in recent years.
We suggest that you rent a villa outside Cortona or an apartment in town for one week and just slow down, drink up the atmosphere and a good glass of local red wine. Here is a suggested day-by-day itinerary that provides a nice variety of things to see, but that is also relaxing.
directions_car

Means of transport

By car

directions

Distance

About 350 km

access_time

Duration

6 days
Hang out in Cortona
Take the time to get to know the town, find its stores and amenities as described here. This itinerary is awfully calm - we don't suggest that you do too much each day, but rather frequently return home to Cortona to sit in Piazza Garibaldi and enjoy the panorama.
Visitors should start touring the town from Piazza della Repubblica and Piazza Signorelli. Until the thirteenth century these two squares were in fact one space and also the site of an ancient Etruscan - Roman forum. Both are framed by medieval buildings and shops.
The Palazzo Comunale (the Town Hall) - with its impressive stairs and the big clock tower - sits at the southern part of Piazza della Repubblica. Take the chance to visit the Museo dell'Accademia Etrusca, Fra Angelico's panels in the Museo Diocesano, the Medieval Church of San Francesco, the Church of Santa Maria Nuova, built by Giorgio Vasari and piazza Garibaldi from where you can see Lake Trasimeno in the distance.
If you're in the mood for a walk, your next stop could be the Girifalco Fortress, also called Medici Fortress because it was restored and modified in 1561 by Grand Duke Cosimo I de 'Medici. Located in the highest point of the city (at about 1km from Piazza della Repubblica) it hosts many events and festivals like Cortona on the Move: the international exhibition of contemporary photography which is held every year from July to September. From the top of the tower, you can enjoy a breath-taking view of Cortona and the entire Valdichiana.
Siena and the Crete Senesi
The road that conects Cortona to Siena crosses the Crete Senesi or Senese clays with it famous winding roads lined with cypress trees and fields of wheat. Be sure to make a stop near Asciano, along the Strada Provinciale del Pecorile, to inmortalize one of the most instagrammed spots of this countryside: the agriturismo Baccoleno.
Once in Siena, you'll be spoilt for choice. The city has plenty to offer for a day's tour. Start in Piazza del Duomo with a visit to the Cathedral famous for its intarsiated marble floor and for the Piccolomini Library with renaissance frescoes by Pinturicchio. Across from the Duomo is the large museum complex of Santa Maria della Scala, previously a pilgrims' hospice and now used for special exhibits.
It's time to visit Piazza del Campo, one of the most beautiful squares in the world and the setting of the famous Palio Horse race. Overlooking the piazza is the city hall, the so called Palazzo Pubblico which holds the civic museum. The civic tower or Torre del Mangia, stands tall with its 87 metres in height and it's the third tallest historic tower in Italy. You can reach the summit by climbing 300 steps to enjoy one-of-a-kind view over all of the city.
Thermal baths and outlet shopping
Located at 23 km from Cortona, the outlet at Valdichiana has a good selection of mens and womens clothing and accessories, as well as kitchen stuff stores. Definately worth spending a few hours (and euros) here.
As for thermal baths this area is rich in sulfur waters, so you can choose from Rapolano Terme or Chianciano Terme. In Rapolano Terme you can choose between two attractive thermal establishments: Antica Querciolaia and San Giovanni Terme Rapolano while in Chianciano Terme, in adition to the thermal pools of Theia you can find the Sensory Salon with 20 different experiences including aromatherapy, chromotherapy, musical therapy and calidarium. Bring your flip flops, bathing cap, and a robe!
Wine & cheese party
Get the best of Tuscany's food with cheese in Pienza, followed by wine tasting in nearby Montepulciano. Pienza is also historically important - it is a town entirely planned in the Renaissace, with an interesting church and other public buildings. Together with the whole of the Val d'Orcia, Pienza was recognized as a UNESCO World Heritage Site,
If Pienza is synonymous with cheese, Montepulciano is the capital of Vino Nobile. Walking around the city center you can visit the ancient cellars set in underground tunnels carved into rock. Visit one of them and taste the famous Vino Nobile di Montepulciano, defined by the poet Francesco Redi as the King of all wines.
Arezzo and Monterchi
Arezzo is the closest large town to Cortona. Get a map and explore this city, starting perhaps with the church of San Francesco and its frescoes of the True Cross by Piero della Francesca. There is another figure by that artist in the Duomo: it's Mary Magdalene. If you're lucky enough to time your visit with the Arezzo Antique Fair that happens the FIRST sunday of the month, be prepared for crowds but also for the possibility of finding a real treasure to take home!
After leaving Arezzo, if you liked Piero della Francesca, you can take a small road to Monterchi to visit the Madonna del Parto, a fresco by Piero that is believed to have magical properties with regards to assisting in pregnancy and birth. Local women still pray to her.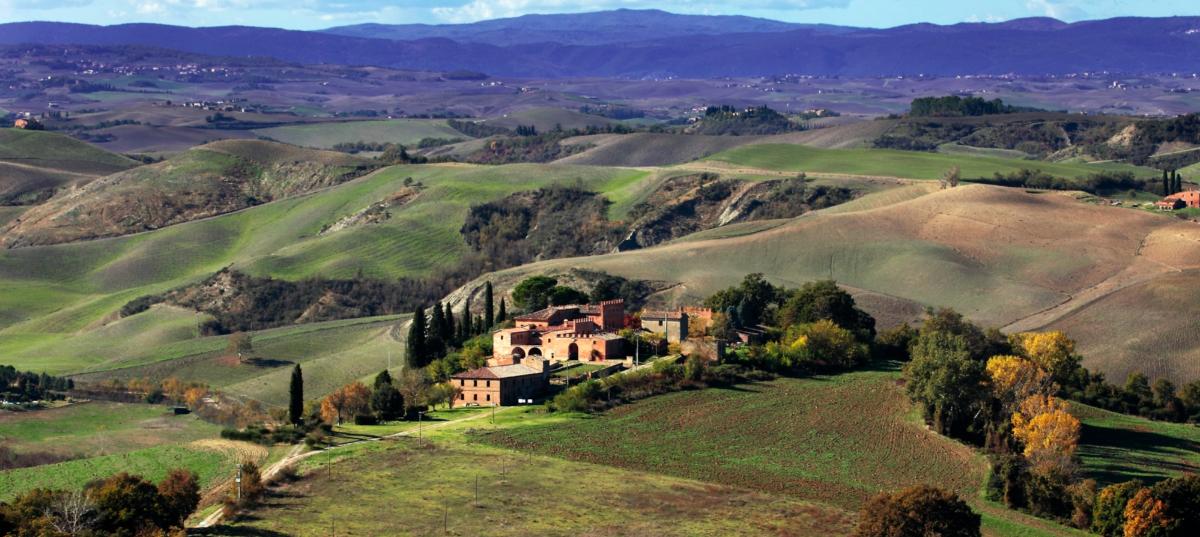 More small towns or a hike
A long hilly hike followed by a nap is just what you need to complete your trip. Follow the road that goes to the Eremo di Celle, the 13th-century hermitage that Saint Francis founded. This path which is long only 3 km, passes also by the Basilica di Santa Margherita at the top of the town of Cortona. if you want to take a long walk you can follow the Way of Saint Francis which continues towards Sansepolcro, passing by Castiglion Fiorentino and Arezzo.
If hiking is not your thing, go check out any of the other small towns in the area, including Castiglion Fiorentino, a city of Etruscan origins and a wealth of museums and artworks or Foiano della Chiana, where the most ancient carnival in Italy is held.